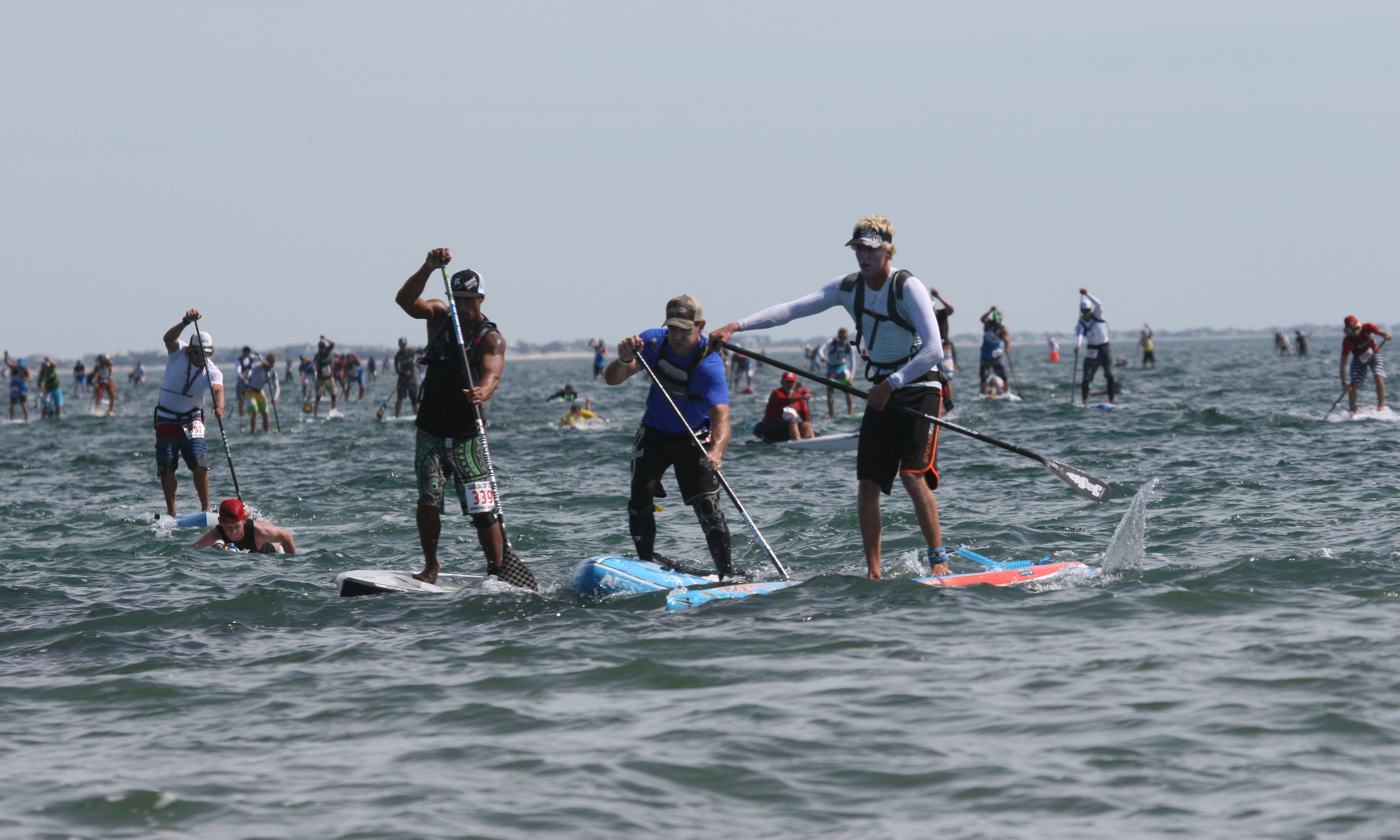 January 5, 2015
by Christopher Parker (@wheresbossman)
Who's Coming To Carolina? (And How Good's Your Eyesight..?)
So for the past week I've been tossing up which events should be listed as the most significant races of 2015. The "Majors" if you will.
But while I continue to twist my mind around trying to produce something close to a definitive list, I already know one race that'll definitely be on there: The Carolina Cup.
Born in 2011, the Carolina Cup has grown from humble beginnings into the East Coast's version of the Battle of the Paddle, where both elite and amateur paddlers turn out in force, along with representatives from virtually every major brand, to compete and have fun.
Last year was my first Carolina Cup. And I loved it. There's a special vibe in Wrightsville Beach. It's something that you can't really describe but you can't really avoid either. You just simply have fun at this event.
In 2014 I decided to jump into the brutal Elite Graveyard Race last minute, which meant I couldn't get any shots of the very competitive field of athletes. That actually turned out for the best though, as I hired local photog Chris McQuiston to do it for me. And Chris is a far better photographer than I'll ever be.
This shot below is one of my favourites from the stockpile Chris took that day. There's just something about the look on the faces of those three leaders. Just something about the huge field of paddlers behind them. Just something about the colour of the water. I just love it.
I can't wait to head back to Wrightsville Beach, North Carolina for the 2015 Carolina Cup. It's happening on April 25th and I'd suggest you start making plans. This little town fills up with paddlers pretty quick. If you wanna see more of what last year's race looked like, head over to our massive Carolina Cup photo gallery.
Oh and as a random bonus: Let's see how good your eyesight is…
This photo, taken at the south entrance to the inlet just as the leaders were completing the first ocean leg, shows virtually the entire Elite Graveyard field. There are a few off to the left (Danny Ching) and right, but most of us are in there somewhere.
How many paddlers can you identify?
Take a look at the photo below first. To make it easier you can click here for a super high res version.
Then you can scroll down for the cheat sheet – I picked out 18x paddlers.
Any luck?
…
…
…
Ok here's my effort: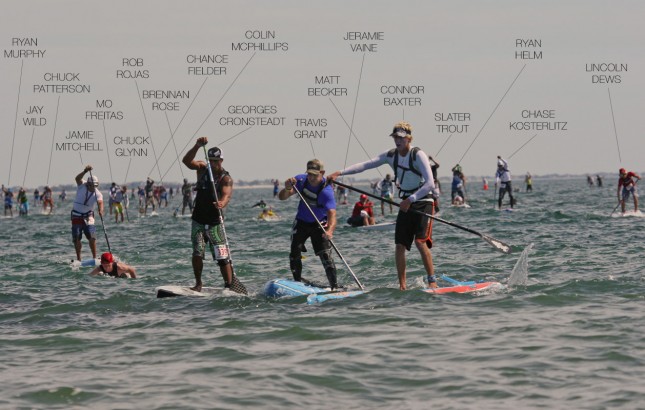 Yep, I've got too much time on my hands.