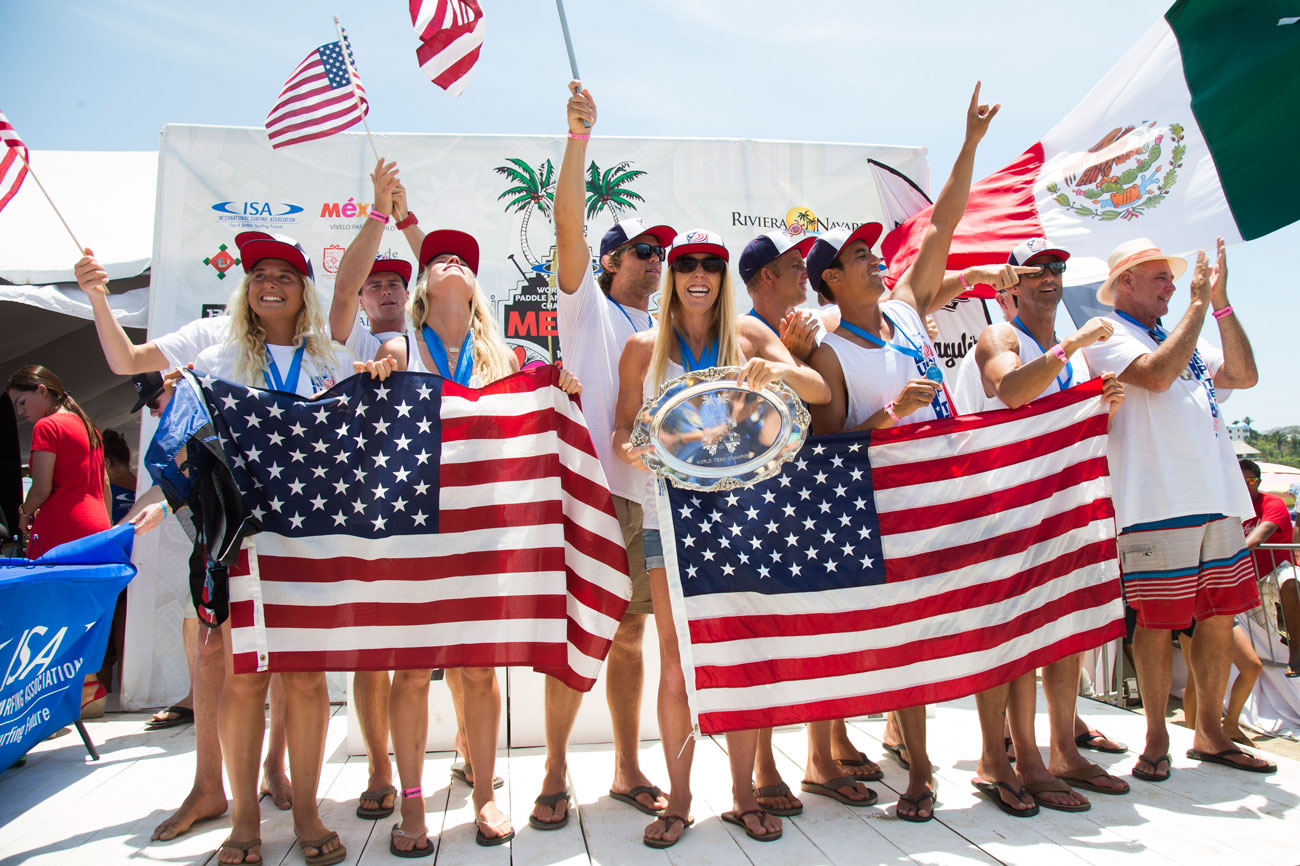 June 15, 2016
by Christopher Parker (@wheresbossman)
Surfing Legend Ian Cairns Resigns as Head Coach of Team USA
After guiding Team USA to gold at the 2015 ISA Worlds in Mexico, Surfing America head coach Ian "Kanga" Cairns has resigned his position as stand up paddling head coach, effective immediately, to spend more time with his family.
The Australian surfing legend, who was a founder of the ASP (now the World Surf League) in the early 80s and also helped kickstart the NSSA in the late 70s, has been with Surfing America the past seven years.
Kanga emailed Surfing America and national team members on Monday afternoon before announcing the news on Facebook.
Celebrating his 64th birthday next month, Kanga was one of Australia's most successful surfers in the 70s, and as a member of the famed "Bronzed Aussies" racked up big wins in Hawaii before finishing the 1976 pro tour ranked #2 in the world.
As the Encyclopedia of Surfing notes, Cairns has always been an articulate and passionate supporter of professional surfing; Apart from his work with the ASP and NSSA, he was also responsible for Australia's first pro tour in 1975, the Australian Professional Surfing Association.
"A brilliant politician, and an absolute monster in big surf" was how fellow Aussie legend Wayne "Rabbit" Bartholomew described him.
In recent years, Kanga has turned his attention to the SUP world, and although he's leaving his post at Surfing America will no doubt be active and vocal in the community for years to come.
So what's next for Team USA? According to Surfing America's Executive Director, Greg Cruse, a new team is coming online already and will soon announce its initiatives. That will most likely include one of the key pieces of the SUP puzzle that's been missing all along: A national qualifying structure to select team members for the ISA Worlds.
More to follow next week, but in the meantime, the official release about Cairns' resignation is down below.
As a bonus, here's Kanga's iconic SURFER magazine cover from January 1974: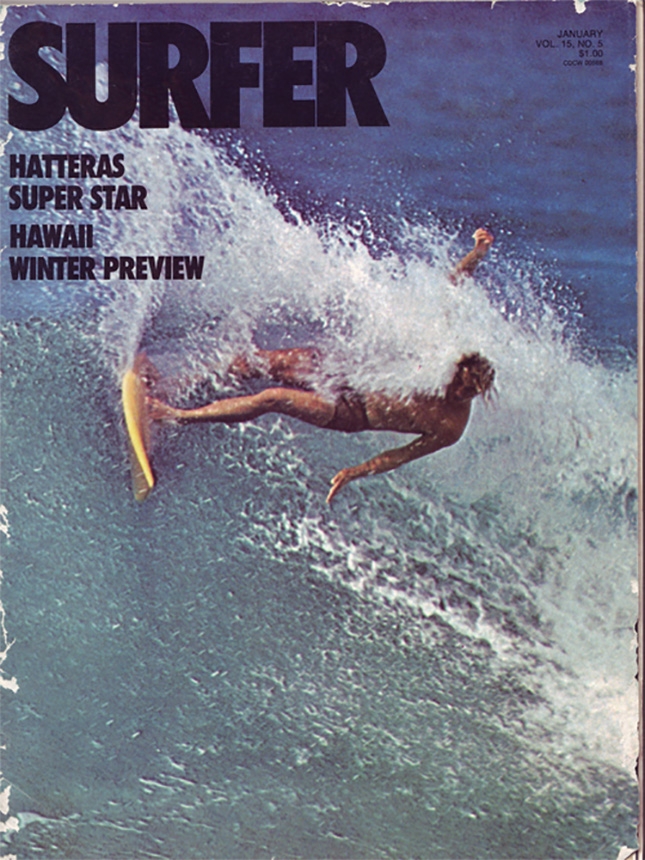 ---
USA SUP/PADDLEBOARD COACH IAN CAIRNS ANNOUNCES RESIGNATION
CAIRNS TO FOCUS ON FAMILY AND WORK AFTER ACHIEVING GOAL OF ANOTHER WORLD CHAMPIONSHIP
San Clemente, CA – After 7 years of serving in a variety of coaching positions for Surfing America, the current head coach of the USA SUP/PADDLEBOARD team, Ian Cairns, has decided to step down. Cairns has led Surfing America teams to 7 ISA World Games around the world in SUP/Paddleboard, Longboard and Surfing.  Winning team Gold 3 times, mostly recently with SUP/Paddleboard at the 2015 ISA World SUP and Paddleboard games in Sayulita, Mexico.
"Serving Surfing America as it's head in a variety of disciplines on the world stage has been one of the greatest honors I have had in my career.  After winning another world title, I feel it's time to step aside, focus on my business and immediate family."  Said Cairns, "Leaving Surfing America after our Gold medal win in Mexico, has been a challenging decision, but I do feel it's time for new leadership to further elevate our program and continue to strengthen this sport."
Greg Cruse, Surfing America's executive director added; "I personally want to thank Ian for his dedication to Surfing America.  There is no question that he has had a positive impact on countless young men and woman and has laid the foundation for the future as we move forward with Surfing America. He goes out as the most successful coach in Surfing America history."  Added Cruse, "All the day to day responsibilities for the USA SUP/Paddleboard team through this transitional time are rolling up to me."
"I'm taking the opportunity now to look across the landscape of our sport, speaking to industry leaders and athletes to develop a solid plan for future success."   Surfing America's executive director further adds that the upcoming changes will be inclusive of a new coaching structure, multiple coaches and a national qualifying system for future selections of USA SUP/Paddleboard teams.