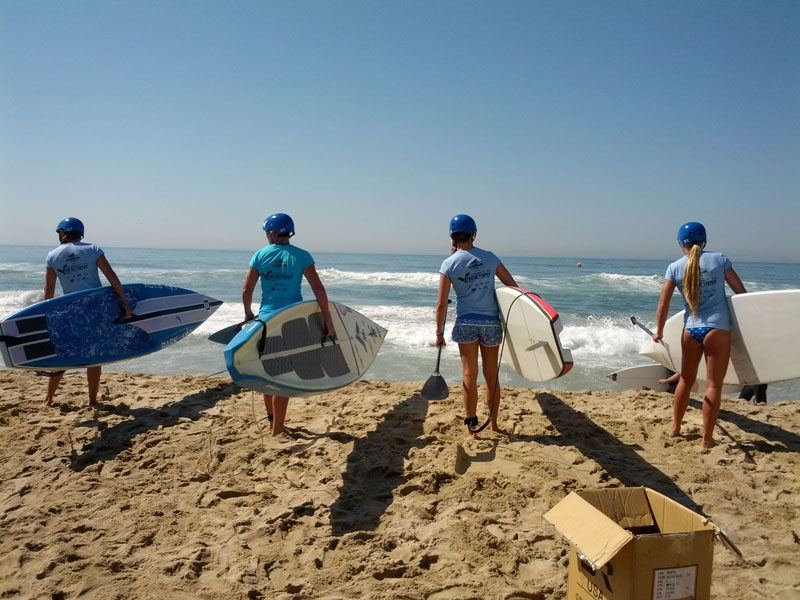 October 5, 2012
by Christopher Parker (@wheresbossman)
More Fun & Chaos: Surf Race To Victory Heads To San Diego This Weekend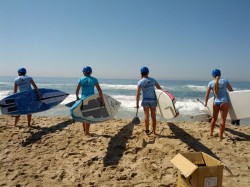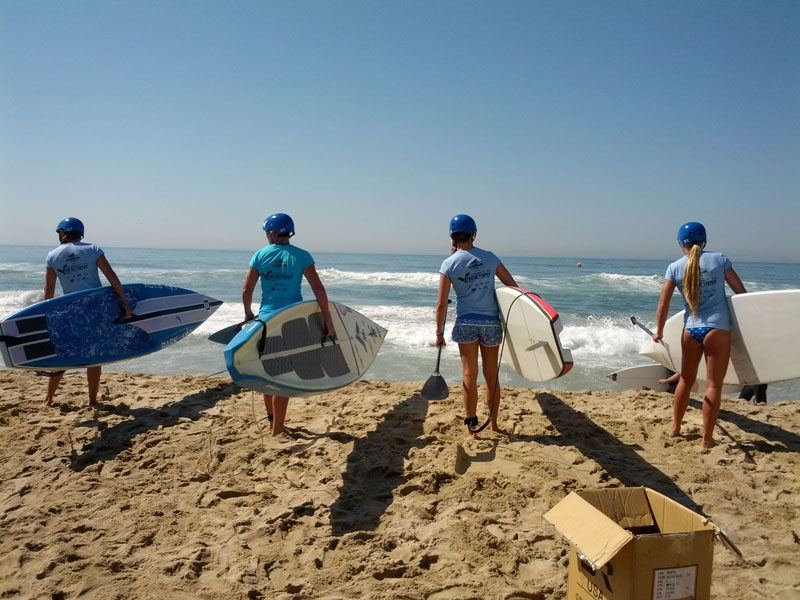 If you're in Southern California this weekend then head down to San Diego for the Surf Race to Victory SUPCross event @ Pacific Beach.
After the Stand Up World Series @ Huntington got cancelled, there was a big hole in the SUP race calendar. Plenty of pros were still in town from the Battle of the Paddle, but suddenly there was no big race happening in Southern California that weekend.
Fortunately he Surf Race has stepped in to fill the void. The Surf Race to Victory SUPCross Series has been running the past few months, combining it's signature knockout sprint format with plenty of waves to produce a lot of fun SUP racing action (and carnage…). The Series wrapped up a few weeks ago in Huntington (>> Surf Race to Victory Huntington results), but with the hole in the calendar they've added one more race.
The race is happening tomorrow (Saturday 6th) on the South side of Crystal Pier at Pacific Beach, San Diego. It's being held as part of the Revolt Summer Surf Series and Pacific Beach Fest, so there should be a decent crowd. Plus with many of the world's best paddlers still in town, the level of competition should be pretty high as well. Check it out if you're in town, otherwise we'll have a full wrap-up after the race.
Oh and the organisers have upped the board class from 12'6″ to 14'… there's already enough chaos when you combine stock boards with waves, so it'll be interesting (and hopefully pretty exciting) to see best paddlers navigating the surf on their longer boards.
*****
Surf Race to Victory SUPCross @ Pacific Beach
Where: South side of Crystal Pier, Pacific Beach, San Diego, CA
Time: registration 8:00-9:00am // races 9:30am – 3:00pm
Boards: 14′ (Elite class)
Prize purse: (depends on numbers) $1,000 cash for the men, $500 cash for the women, plus prizes