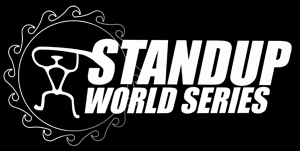 September 9, 2012
by Christopher Parker (@wheresbossman)
[RESULTS] Kai Lenny Wins Stand Up World Series @ Cocoa Beach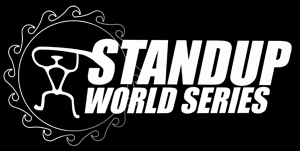 UPDATE: Check out the videos from Day 1 and Day 2 of the Cocoa Beach Paddle Classic.
*****
The Stand Up World Series continued this weekend in Florida with the Cocoa Beach Paddle Classic. Saturday saw the Long Distance SUP race while on Sunday it was the Knockout Sprints.
It was a star-studded field, with plenty of pros (many of whom were in Florida for last week's big surf trade show in Orlando) chasing the World Series points and prize money.
Connor Baxter and Kai Lenny renewed their rivalry in yesterday's distance race, with Connor taking the honours to reverse the result from Chicago. However in Sunday's sprints, Connor was knocked out in the semis while Kai took the win, giving Kai Lenny the overall victory and bumping Connor down to third place for the weekend, behind Fernando Stalla.
Take a look at the early results below and check back soon for full results, pics and video of the Stand Up World Series action from Cocoa Beach.
Stand Up World Series Cocoa Beach RESULTS
Overall
1st: Kai Lenny
2nd: Fernando Stalla
3rd: Connor Baxter
=4th: Zane Schweitzer
=4th: Ryan Helm
6th: Eric Terrien
FULL RESULTS coming soon…
Men's Long Distance SUP Race
1st: Connor Baxter
2nd: Kai Lenny
3rd: Eric Terrien
4th: Fernando Stalla
5th: Ryan Helm
6th: Slater Trout
7th: …
8th: Zane Schweitzer
FULL RESULTS coming soon…
Women's Long Distance SUP Race
1st: Annabel Anderson
2nd: Bailey Rosen
3rd: Bernadette Leach
4th: Gina Siegers
FULL RESULTS coming soon…
Men's SUP Sprints
1st: Kai Lenny
2nd: Fernando Stalla
3rd: Zane Schweitzer
4th: Mo Freitas
5th: Ryan Helm
6th: Kody Kerbox
7th: Connor Baxter
FULL RESULTS coming soon…