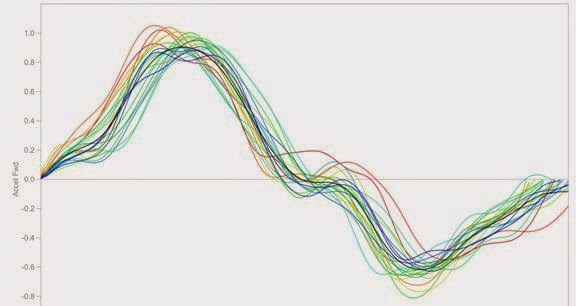 January 22, 2015
by Christopher Parker (@wheresbossman)
More Great Technique & Training Insights From The Ageless Robot, Larry Cain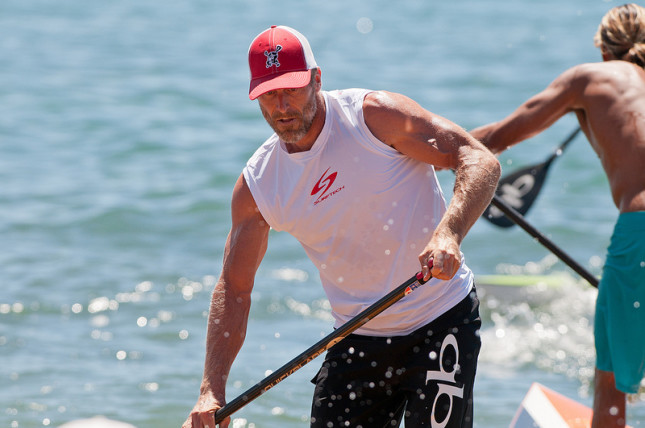 Larry Cain, the Canadian Olympic gold medalist, ageless robot and SUP racing stalwart, is back with another look at the art of stand up paddling technique.
If you're a fan of Larry's blog like I am, you'll know the Canadian regularly posts some deep insights into SUP stroke technique and race training in general. When you consider this guy is a former Olympic champion, school teacher and current top-level coach, you know you've found someone who can help you paddle faster.
While Larry has explored this topic several times in the past, last week he posted "More Thoughts on SUP Technique" to expand on his previous insights, before posting "Part 2" a couple of days ago.
In his new role with the Canadian Canoe & Kayak team, Larry has had access to some cutting edge paddle training technology. The kinda stuff that we'll probably all be using in five years, but which right now is reserved for national federations, Olympic hopefuls and those with a lot of money.
Anyway I won't repost the whole thing, all I will say is if you want to paddle more efficiently and effectively (i.e. faster) you should read Larry's latest blog posts right now.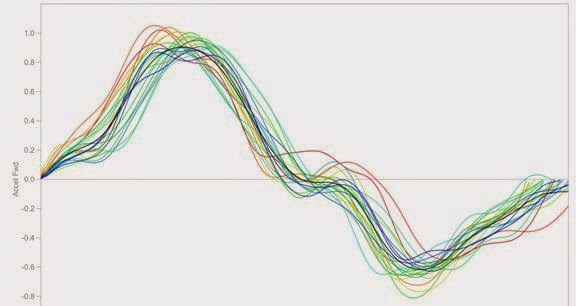 Click the links or head on over to Larry Cain's blog for more the full posts.