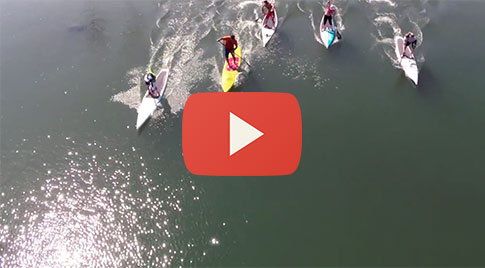 April 2, 2014
by Christopher Parker (@wheresbossman)
In Case You Needed Some Motivation To Get Out And Train…
http://vimeo.com/90724990
Check out this short, sharp clip from the Quickblade crew that'll definitely get you amped to get out there and train. With the 2014 SUP racing "season" unofficially starting this week – there's a big race almost every weekend for the next six months – it's probably a good time to find some added motivation.
I've always been a fan of QB's motto (Train Hard. Go Fast. Have Fun.) and this footage sums it up pretty well. The small but elite squad featured in the video includes no less than three Olympians (and a 10x world champion). Not too shabby.
Great cameo from Larry Cain too, who once again proves he's an ageless robot sent from the future to make us younger guys feel bad.
Oh and there's drones… C'mon, what more do you need?