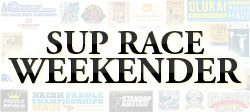 June 22, 2012
by Christopher Parker (@wheresbossman)
Five Star Weekend For Stand Up Paddle Racing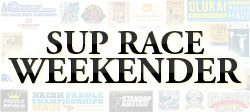 Take a quick look at our epic Stand Up Paddle Racing schedule and you'll see we're in for another blockbuster weekend of SUP races.
While this weekend doesn't quite beat last week's record of 24 events (there's *only* 16 this week), the next couple of days will see the widest selection of elite races so far this year.
From Ohio to Oléron we've got five big 4-5 star events, as well as a whole bunch of 2-3 star races scattered around the world. Here are the highlights…
*****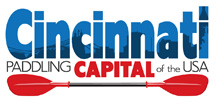 Special mention first up goes to the Cincinatti Paddle Fest being held in Ohio. While the Midwest isn't exactly your traditional SUP playground, this is actually one of the biggest paddling events in the world with over 2,000 kayak and canoe competitors each year.
That makes it way too big for SUP to ignore, so this year Quickblade's Jim Terrell has led the charge to have a dedicated Stand Up Paddle race division. The Mad Scientist will be competing along with a bunch of his former Olympic C1 teammates as well as plenty of local racers.
As Stand Up Paddling takes hold in places far removed from its traditional beaches and coastlines, it'll be races like the Cincinatti Paddle Fest that lead the way. More info on the official Paddlefest website.
*****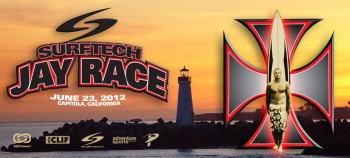 Skip back across the States to SUP racing's more traditional home of California and you've got the Surftech Jay Race.
The Jay Race is held each year in memory of big wave legend Jay Moriarity. The event is going to be massive this year, with 2 mile, 12 mile and relay stand up paddle races, plus the return of the epic Quiksilver Waterman Challenge (which debuted in style at last month's Waikiki Paddle Festival).
The Waterman Challenge features a 500m swim, 1,000m prone paddle and 1,500m stand up paddle. It was definitely one of the more exciting events in Waikiki and hopefully becomes a permanent fixture at more events down the track.
Candice Appleby, Jamie Mitchell and many of California's finest will be turning out in force for the Jay Race, so if you're anywhere near Santa Cruz this weekend then get down there. More info on Surftech site.
*****
While places like California and Hawaii get the lion's share of attention when it comes to stand up paddle racing, one region where the sport's definitely blowing up is Europe.
For the past six weeks the continent has enjoyed a series of huge races that would make event directors in any part of the world jealous. France is leading the way and recently hosted the SUP Race Cup, Massilia SUP Race and Bandol Summer SUP Challenge (each with up to $10,000 in prize money), before Germany stepped it up with the epic $20,000 Lost Mills SUP race.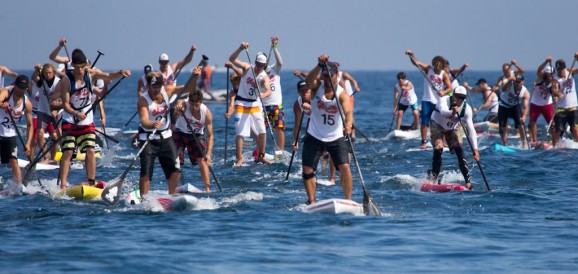 Every weekend from Spain to Scandinavia there are a whole bunch of stand up paddle races going on. So while the talent level is probably a year or two behind the likes of Australia and Hawaii, the enthusiam, organisation (and nowdays even the prize money) is on par with (and may be about to overtake) some of the more "traditional" SUP racing hotspots.
This weekend Europe's got another chance to shine, with two big huge events going down:
In Belgium there's the $10,000 Happy Summer SUP Race, where the undisputed Euro #1 Eric Terrien and the up-and-coming Olivia Piana (who hasn't lost a race all summer) will be battling it out against a bunch of Europe's finest.
Meanwhile down in France you've got the Oleron Paddle Challenge, which is part of the ongoing Stand Up World Series and is offering $10k in prize money as well. The race is held in a pretty spectacular location (just check out the teaser clip below) and is sure draw many of France's quickest stand up paddle racers.
*****
That's where the biggest SUP races are happening this weekend, but there's also plenty of action everywhere from Copenhagen to British Columbia, Australia to Oahu and just about everywhere in between.
Check back on SUPracer.com throughout the weekend for race results as they happen, and check out our complete list of Stand Up Paddle Races and see where you'll be racing next!