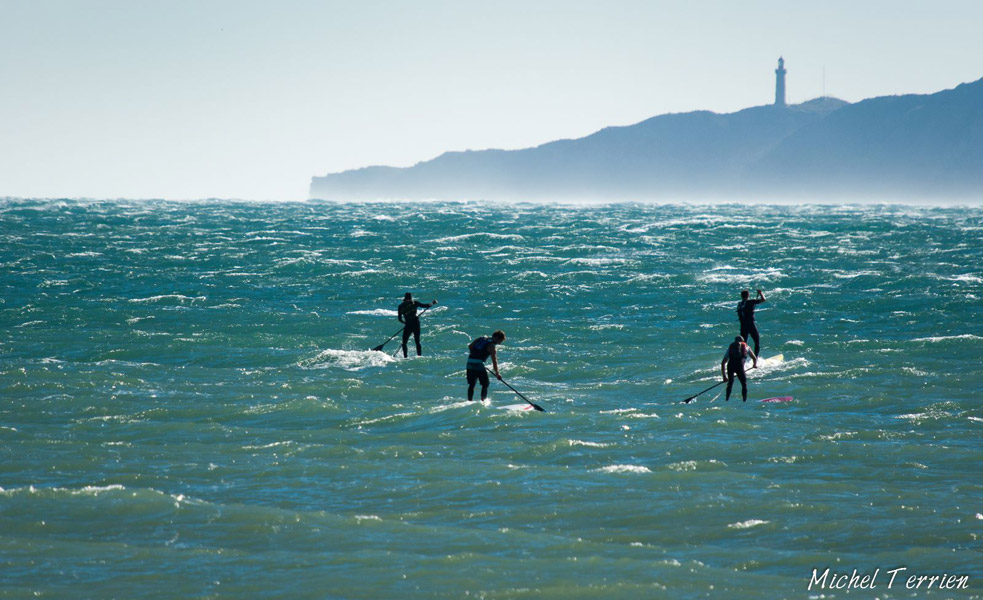 November 18, 2013
by Christopher Parker (@wheresbossman)
France's Finest Score Epic Downwind Session
During last week's French SUP Racing Championships, many of the country's finest stand up paddlers scored a pretty epic-looking downwind session, with winds of 50 knots (gusting up to 70 off the coast) producing bumps that would make even a Maui local get excited.
The wind was actually so strong that the 14′ distance race was cancelled, which allowed the elite crew that was in town for the qualifying event to take advantage of the conditions. The paddlers that scored included Eric Terrien, Titouan Puyo, Rico Leroy, Arthur Daniel, Greg Closier and Yoann Cornelis, to name just a few. Not exactly your average weekend crew…
Thanks to Michel Terrien for snapping some great shots and to Greg Closier for the heads up on this epic little sesh. Is it just me or do these photos remind you a lot of the downwind conditions in South Africa?