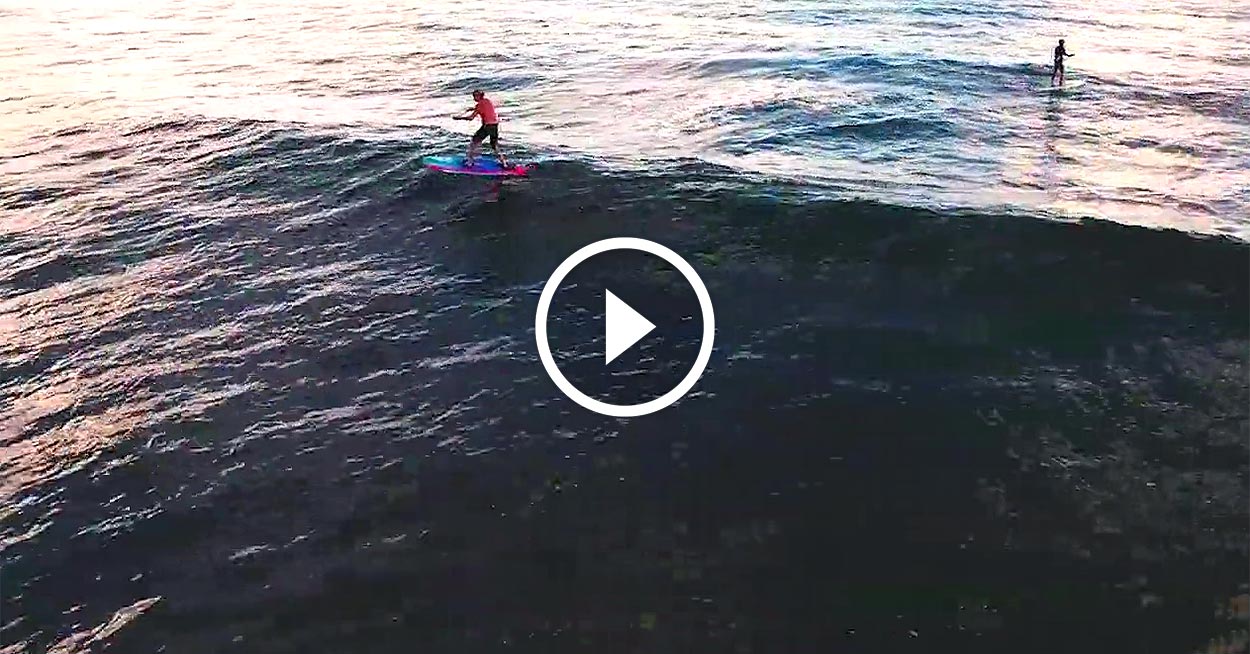 October 26, 2016
by Christopher Parker (@wheresbossman)
Laird Hamilton Goes Foil Boarding
First it was Kai Lenny, then Connor Baxter and Zane Schweitzer. Over the past six months, SUP foil boarding has taken over our collective imagination. And now the world's first modern-day stand up paddler, Laird Hamilton, is getting in on the fun.
Laird has actually been pioneering and experimenting with foiling longer than just about anyone, spending the past decade or more testing foils designed to ride massive open ocean swells off the coast of Hawaii. Most of that has been tow-in foil surfing though, and this is the first time I've seen footage of him foiling with a paddle in his hands.
Looks like he's riding the Starboard/Go Foil "Hypernut" SUP foil board that went on sale last month. Here's Zane Schweitzer on the same board (I believe) at the PPGs last month.
https://www.instagram.com/p/BLEO66YB3KK/
But remember, kids, foiling is dangerous. You've basically got a samurai sword on the bottom of your board. So unless you're a pro like Laird/Zane/Kai/Connor, don't take these things out in crowded lineups…