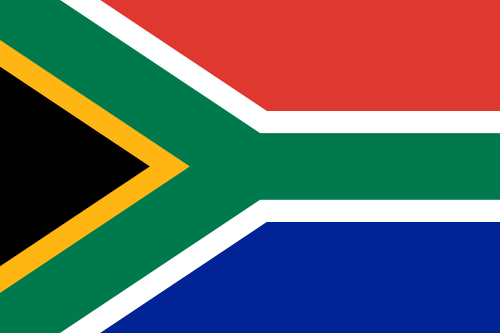 February 7, 2013
by Christopher Parker (@wheresbossman)
South Africa's Full Team Revealed For ISA World Paddleboard Champs In Peru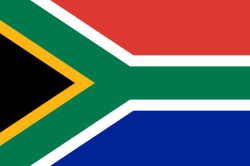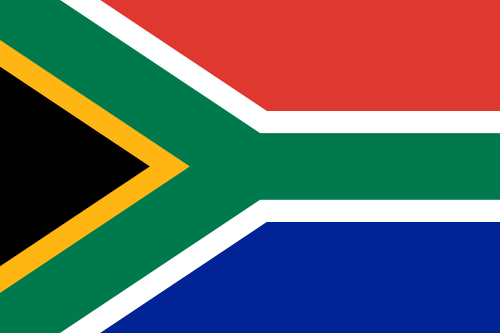 In just over two weeks the SUP racing world heads to Peru for the ISA World Paddleboard Championship. There's expected to be around 25 nations from around the world competing, with. Today we meet another team, and this one is a genuine contender: South Africa.
If you've been following the site lately, you'll know that SUP racing in South Africa is on fire. Almost every week there's an awesome downwind race featuring some stellar paddlers. Miraflores, Peru won't be quite as windy as Cape Town, South Africa, but the Team is definitely going to be a podium contender no matter what. They scored the overall Team Bronze Medal at the 2012 ISA Worlds, so expect to see Team South Africa at the pointy end of the competition again this time round.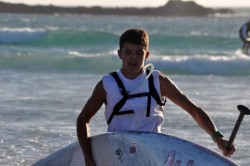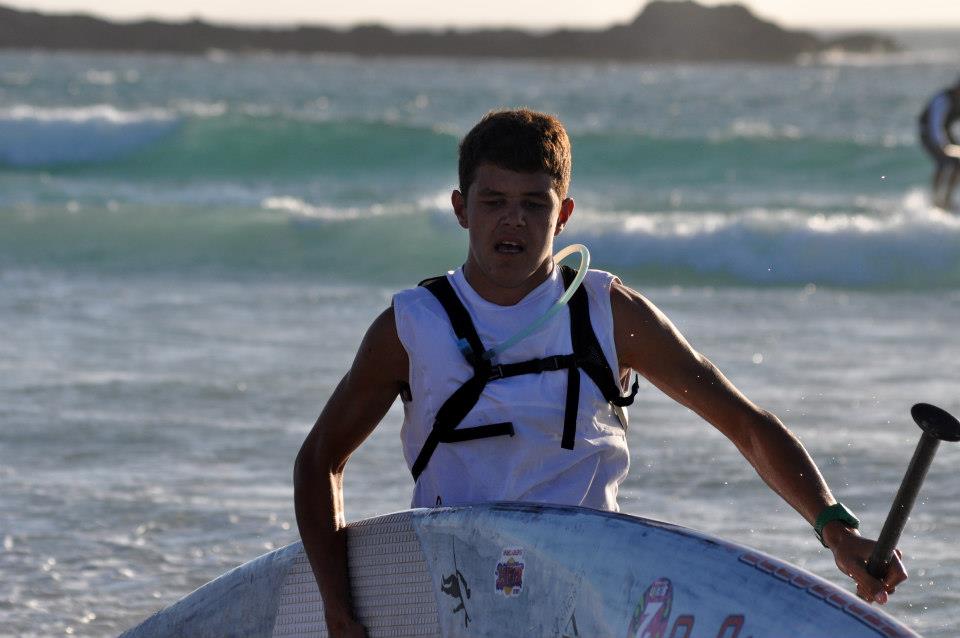 The South African team was organised by both Surfing South Africa (SSA) and the affiliated SUP South Africa (SUPSA). Given how much fragmentation there is with SUP organisations in so many countries around the world, it's good to see the South Africans have got it dialled and know how to work together.
As for the team itself: young gun Dylan Frick has been very impressive in the Downwind Dash Series the past six months, so it'll be interesting to see how he fares against many of the world's best later this month. Scott Rutherfoord is also a bit of a dark horse by all reports.
Although we focus on the racing side of Stand Up here at SUPracer.com, it's also very cool to see Chris Bertish representing South Africa in the SUP surfing. Chris is a world famous big wave charger and recently completed a very wild SUP adventure along the Western coast of the country, so I'm sure he'll make plenty of fans in Peru.
ISA World Standup Paddle and Paddleboard Championship – Team South Africa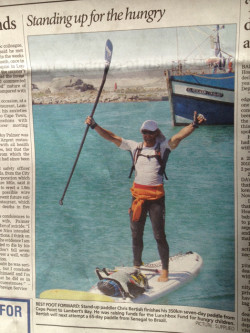 SUP Racers
Scott Rutherfoord (Salt Rock, KwaZulu Natal)
Dylan Frick (Gordons Bay, Western Cape)
Shelley Bradford (Durban, KwaZulu Natal)
SUP Surfers
Justin Bing (Noordhoek, Western Cape)
Chris Bertish (Kommetjie, Western Cape)
Tammy Robarts (Vredehoek, Western Cape)
Prone Paddlers
Ryan Butcher (Umhlanga Rocks , KwaZulu Natal)
Anna Notten (Fish Hoek, Western Cape)
Managers
Bruce Johnston (Tableview, Western Cape) – Team Manager
Francois Frick (Gordons Bay, Western Cape) – Coach.
"We have a strong team representing South Africa at this year's ISA World StandUp Paddle and Paddleboard Championships. This is testament to the growth of the sport along our coastline. With seasoned riders from last year's event along with fresh new talent in the team, we can look forward to top-class performances in the water against the world's top SUP surfing and paddling nations," – Bruce Tedder, President of Stand-Up Paddling South Africa.
"Surfing South Africa congratulates each member of the national SUP team on their selection to represent their country. This is a prestigious International Surfing Association sanctioned event and we look forward to their holding the South African flag high in Peru," – Robin de Kock, General Manager of Surfing South Africa.