January 6, 2015
by Christopher Parker (@wheresbossman)
UK Enduro Paddler Ryan James Joins Team Mistral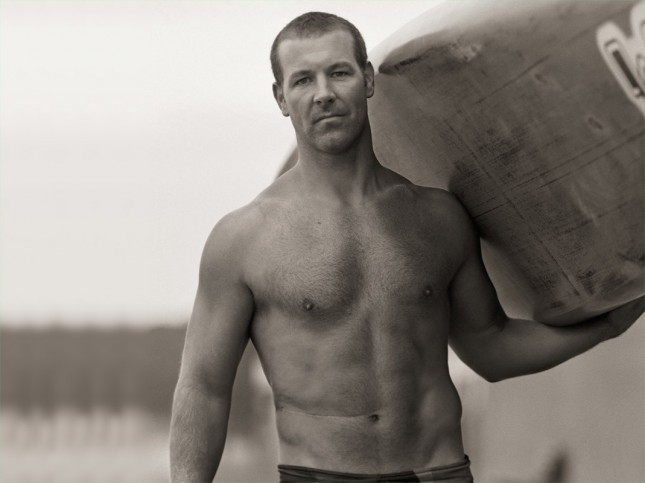 Ryan James, one of the UK's fastest paddlers, has just signed to the new look Mistral team.
Ryan has been a staple on the British and Euro racing circuit for the past four or five years, having crossed over from an elite-level triathlete career. The Brit has some amazing cardio strength that sees him perform well in the long distance events – he finished runner-up in the 11 Cities a couple of years back for example.
Meanwhile Mistral has been attempting something of a revival lately. This is one of the original brands in water sports – Mistral were largely responsible for driving windsurfing in Europe back in the 70s. But after that sport's sharp decline in the 90s, the brand lingered long before eventually being revived a few years back. The new team has a strong focus on stand up paddling and is clearly keen to restore the prestige of the Mistral Red Dot.
We'll see what they can deliver this year, but our own guest columnist Steve West, who is now the Brand Manager for Mistral, reports they're working on a few new board designs in the UK as we speak.
Ryan, who formerly paddled for Starboard, will be representing the UK at the Mexican Worlds in May, however his main goal will probably be to win the epic SUP 11 City Tour in the Netherlands. That would mean going one place better than 2012. Ryan finished runner-up to Bart de Zwart at the SUP 11 City Tour that year and by the sounds of it is planning to focus on the grueling, 200+ kilometre race again in 2015.
Congrats to Ryan and Mistral – I look forward to seeing what he (and the new board designs) can do in Europe this summer.
The official release is below…