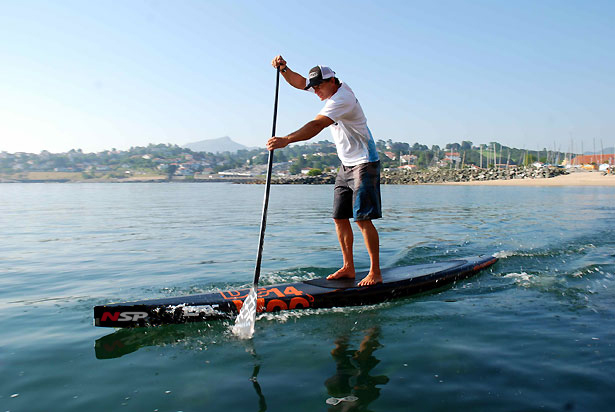 December 20, 2012
by Christopher Parker (@wheresbossman)
NSP Further Expands International Team With Addition Of France's Rico Leroy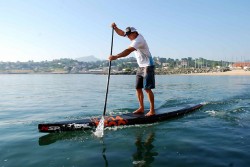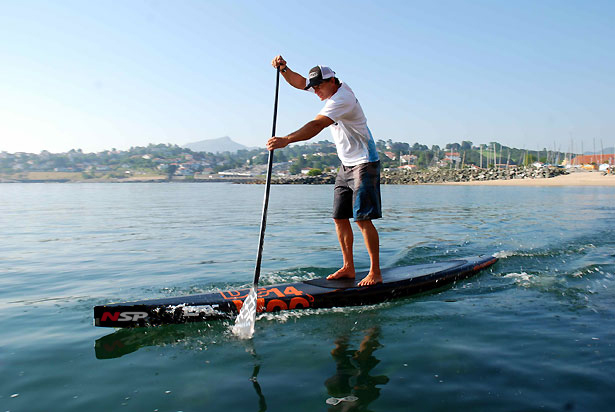 Fresh from the signing of Travis Grant earlier this month, NSP have just announced the addition of France's Rico Leroy to their international team. Leroy is one of Europe's best known all-round "waterman" – in addition to Stand Up Paddle racing, the Frenchman is also well known for SUP surfing, outrigger canoe, tandem surfing and big wave surfing.
NSP, until now a relatively small player in the racing side of SUP, are clearly on a mission to raise their profile among serious paddlers. In addition to signing Travis Grant and Rico Leroy, NSP are now working with respected shapers Dale Chapman & Alain Teurquetil (DC Paddleboards) and Craig Loomes (LOMOcean Design) to improve their race board range.
From the official release:
"I'm really happy to join the NSP Team; their will to make competitive SUP with Dale Chapman shapes and build a strong team led by Travis Grant convinced me straight away to be part of this adventure.  I look forward to ride my 2013 NSP SUP and perform in European & International contests"
If you missed it earlier this month, check out our article on Travis Grant joining NSP as well. You can also learn more about Rico @ ricoleroy.com.