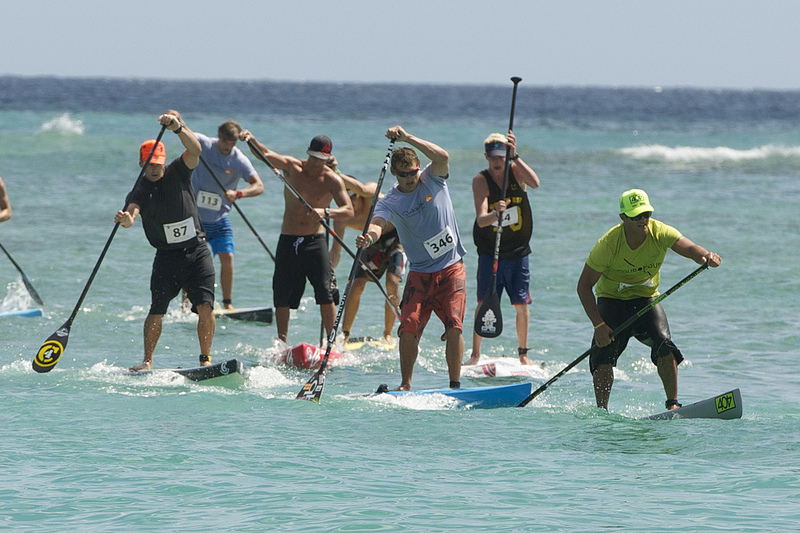 May 6, 2012
by Christopher Parker (@wheresbossman)
[RESULTS] Waikiki Paddle Festival (All Races)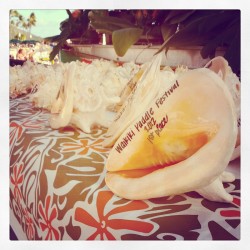 The Quiksilver Waterman Collection's Waikiki Paddle Festival has just wrapped up. It was an epic event with awesome paddle racing all weekend.
The big winners from the weekend were C4's Travis Grant (1st Survivor/3rd Long Distance) and Roxy's Gillian Gibree (1st Survivor/1st Waterwoman Challenge).
Check out all the results, pics and videos from both Saturday and Sunday's races.
Already missing Waikiki? Go to Quiksilver.com to grab your official Waikiki Paddle Festival event merch. Stoked!
*****
JUMP TO: Survivor Race | Open Race | Long Distance Race | Team Relays | Waterman/Waterwoman Challenge | PHOTOS | VIDEOS
*****
Waikiki Paddle Festival RESULTS
Survivor SUP Race (Saturday)
>> PHOTOS
Final 8 Men
1st: Travis Grant (7 minutes 57.2 seconds)
2nd: Danny Ching (8 minutes 4.5 seconds)
3rd: Jamie Mitchell (8 minutes 4.7 seconds)
4th: Connor Baxter (8 minutes 20.7 seconds)
5th: Jake Jensen (8 minutes 26.4 seconds)
6th: Kelly Margetts (8 minutes 37.5 seconds)
7th: Paul Jackson (8 minutes 40.2 seconds)
8th: Slater Trout (8 minutes 46.8 seconds)
Final 5 Women
1st: Gillian Gibree (9 minutes 17.4 seconds)
2nd: Jenny Kalmbach (9 minutes 20.7 seconds)
3rd: Candice Appleby (9 minutes 24.1 seconds)
4th: Angie Jackson (9 minutes 41.3 seconds)
5th: Terrene Black (10 minutes 7.2 seconds)
*****
Open Age Race (Saturday)
Click "M/F" to switch between men's and women's results
Click "Class" or "Division" to sort results by board class or age division

| M/F | # | Name | Time | Class | # | Division | # |
| --- | --- | --- | --- | --- | --- | --- | --- |
| M | 1 | Fernando STALLA | 13:24.1 | 14' | 1 | Men 29 & Under | 1 |
| M | 2 | Aaron NAPOLEON | 13:44.3 | 12'6" | 1 | Men 40 - 49 | 1 |
| M | 3 | Greg PAVAO | 13:51.1 | 14' | 2 | Men 50 - 59 | 1 |
| M | 4 | Kainoa HAUANIO | 13:52.5 | 12'6" | 2 | Men 30 - 39 | 1 |
| M | 5 | Eugene ANCHETA | 13:53.5 | 14' | 3 | Men 50 - 59 | 2 |
| M | 6 | Tuahine ARIITEA | 14:03.6 | 14' | 4 | Men 29 & Under | 2 |
| M | 7 | Joey NAPOLEON | 14:11.6 | 14' | 5 | Men 40 - 49 | 1 |
| M | 8 | Riggs NAPOLEON | 14:13.7 | 12'6" | 3 | Men 29 & Under | 1 |
| M | 9 | Charlie MACARTHUR | 14:21.1 | 14' | 6 | Men 50 - 59 | 3 |
| M | 10 | Paul ZACHARIAS | 14:31.6 | 12'6" | 4 | Men 50 - 59 | 1 |
| M | 11 | Raven AIPA | 14:35.4 | 14' | 7 | Men 40 - 49 | 2 |
| M | 12 | Travis BAPTISTE | 14:36.2 | 12'6" | 5 | Men 29 & Under | 2 |
| M | 13 | Matt PARKER | 14:44.1 | 14' | 8 | Men 30 - 39 | 1 |
| M | 14 | Bobby NOTTAGE | 15:01.2 | 14' | 9 | Men 40 - 49 | 3 |
| M | 15 | Beau OLIVEIRA | 15:03.5 | 12'6" | 6 | Men 50 - 59 | 2 |
| M | 16 | Claudio CHAIN | 15:04.2 | 12'6" | 7 | Men 40 - 49 | 2 |
| M | 17 | Evann YAMADA | 15:05.6 | 12'6" | 8 | Men 30 - 39 | 2 |
| M | 18 | Warwick GRAY | 15:08.3 | 12'6" | 9 | Men 50 - 59 | 3 |
| M | 19 | Jeff CHANG | 15:12.2 | 12'6" | 10 | Men 50 - 59 | 4 |
| M | 20 | Jimmy FITT | 15:15.7 | 12'6" | 11 | Men 30 - 39 | 3 |
| M | 21 | Doug LOCK | 15:22.1 | 12'6" | 12 | Men 50 - 59 | 5 |
| M | 22 | Walter MACHADO | 15:27.6 | 12'6" | 13 | Men 60 & over | 1 |
| M | 23 | Scott MCPHAIL | 15:29.7 | 12'6" | 14 | Men 50 - 59 | 6 |
| M | 24 | Dennis OLIPHANT | 15:33.5 | 14' | 10 | Men 60 & over | 1 |
| M | 25 | Art AQUINO | 15:37.0 | 14' | 11 | Men 50 - 59 | 4 |
| M | 26 | Alika WILLIS | 15:40.0 | 12'6" | 15 | Men 50 - 59 | 7 |
| M | 27 | Gueirard OLIVIER | 15:48.4 | 14' | 12 | Men 30 - 39 | 2 |
| M | 28 | James GLINN | 15:50.4 | 14' | 13 | Men 40 - 49 | 4 |
| M | 29 | Cory YAMAMOTO | 16:00.1 | 14' | 14 | Men 50 - 59 | 5 |
| M | 30 | David LESTER | 16:02.6 | 12'6" | 16 | Men 50 - 59 | 8 |
| M | 31 | Kjell VAN SICE | 16:06.4 | 14' | 15 | Men 29 & Under | 3 |
| M | 32 | Dan IMMEKER | 16:07.0 | 12'6" | 17 | Men 30 - 39 | 4 |
| M | 33 | Brett HUF | 16:08.2 | 14' | 16 | Men 50 - 59 | 6 |
| M | 34 | Dalbert RIVERA | 16:11.2 | 14' | 17 | Men 40 - 49 | 5 |
| M | 35 | Cory LAR RIEU | 16:16.0 | 14' | 18 | Men 50 - 59 | 7 |
| M | 36 | Sam PAE | 16:24.4 | 12'6" | 18 | Men 40 - 49 | 3 |
| M | 37 | Mark MITCHELL | 16:27.1 | 12'6" | 19 | Men 50 - 59 | 9 |
| M | 38 | Gerry LOPEZ | 16:27.4 | 12'6" | 20 | Men 60 & over | 2 |
| M | 39 | Chris LEVINS | 16:31.5 | 12'6" | 21 | Men 30 - 39 | 5 |
| M | 40 | Paul DAVIDSON | 16:35.2 | 12'6" | 22 | Men 40 - 49 | 4 |
| M | 41 | Ke'Ea LUM | 16:39.2 | 12'6" | 23 | Men 29 & Under | 3 |
| M | 42 | Herbie TITCOMB | 16:40.9 | 14' | 19 | Men 60 & over | 2 |
| F | 43 | Tomoe YASU | 16:44.6 | 12'6" | 24 | Women Open | 1 |
| F | 44 | Sue SHEARD | 16:48.3 | 12'6" | 25 | Women Open | 2 |
| M | 45 | Mark DAYAO | 16:51.4 | 12'6" | 26 | Men 40 - 49 | 5 |
| F | 46 | Heather JEPPESEN | 16:57.0 | 12'6" | 27 | Women Open | 3 |
| M | 47 | Ben CABAN JR. | 16:57.2 | 14' | 20 | Men 50 - 59 | 8 |
| M | 48 | Stephen PUGH | 17:00.3 | 14' | 21 | Men 50 - 59 | 9 |
| M | 49 | Randy VIVEIROS | 17:06.4 | 12'6" | 28 | Men 40 - 49 | 6 |
| M | 50 | Dalbert Jr. RIVERA | 17:10.1 | 12'6" | 29 | Men 29 & Under | 4 |
| F | 51 | Ilima VICENTE | 17:10.7 | 12'6" | 30 | Women Open | 4 |
| M | 52 | Mark BECKER | 17:12.5 | 12'6" | 31 | Men 50 - 59 | 10 |
| F | 53 | Marj TAKABAYASHI | 17:20.4 | 12'6" | 32 | Women Open | 5 |
| M | 54 | Nicholas SALANOA | 17:28.1 | 12'6" | 33 | Men 30 - 39 | 6 |
| M | 55 | Terry MCDERMOTT | 17:39.9 | 12'6" | 34 | Men 50 - 59 | 11 |
| M | 56 | Sean SWEET | 17:42.5 | 14' | 22 | Men 50 - 59 | 10 |
| F | 57 | Natalia SMITH | 17:43.2 | 14' | 23 | Women Open | 1 |
| F | 58 | Tasha Lokelan AIPA | 17:45.8 | 14' | 24 | Women Open | 2 |
| M | 59 | Luke WATSON | 17:47.8 | 12'6" | 35 | Men 30 - 39 | 7 |
| M | 60 | Kevin KONDO | 18:05.1 | 12'6" | 36 | Men 60 & over | 3 |
| M | 61 | Rodolfo CARBONE JR | 18:07.8 | 12'6" | 37 | Men 50 - 59 | 12 |
| F | 62 | Trixie HOOGCARSPEL | 18:07.8 | 12'6" | 38 | Women Open | 6 |
| M | 63 | Albert VERDADERO | 18:08.4 | 12'6" | 39 | Men 40 - 49 | 7 |
| M | 64 | Tom HOLBROOK | 18:16.0 | 14' | 25 | Men 60 & over | 3 |
| M | 65 | Warren CURRIE | 18:20.1 | 12'6" | 40 | Men 50 - 59 | 13 |
| M | 66 | Yuri COWE | 18:27.2 | 12'6" | 41 | Men 29 & Under | 5 |
| F | 67 | Mira NEAL | 18:29.6 | 12'6" | 42 | Women Open | 7 |
| M | 68 | Kalaeloa ROBINS | 18:31.0 | 12'6" | 43 | Men 30 - 39 | 8 |
| M | 69 | Brad ANDERSON | 18:31.9 | 14' | 26 | Men 30 - 39 | 3 |
| M | 70 | Holei FUKUTOMI | 18:36.6 | 12'6" | 44 | Men 29 & Under | 6 |
| F | 71 | Peg TATUM | 18:48.6 | 12'6" | 45 | Women Open | 8 |
| M | 72 | Ken AKAZAWA | 19:16.2 | 12'6" | 46 | Men 40 - 49 | 8 |
| F | 73 | Jenny MACARTHUR | 19:28.3 | 12'6" | 47 | Women Open | 9 |
| M | 74 | Robert STEHLIK | 19:45.6 | 12'6" | 48 | Men 40 - 49 | 9 |
| M | 75 | Alika WATSON | 20:02.6 | 12'6" | 49 | Men 29 & Under | 7 |
| M | 76 | Steve DONNELLY | 20:21.9 | 12'6" | 50 | Men 40 - 49 | 10 |
| F | 77 | Barbara BUMATAY | 20:46.9 | 12'6" | 51 | Women Open | 10 |
| M | 78 | Keola AUWAE | 21:23.5 | 12'6" | 52 | Men 29 & Under | 8 |
| M | 79 | Alexandre SCALAMANDR | 21:56.7 | 12'6" | 53 | Men 40 - 49 | 11 |
| M | 80 | Paul GARNIER | 21:57.5 | 12'6" | 54 | Men 40 - 49 | 12 |
| M | 81 | Duane HENNION | 21:59.9 | 12'6" | 55 | Men 40 - 49 | 13 |
| M | 82 | Christopher HEMING | 22:00.2 | 14' | 27 | Men 40 - 49 | 6 |
| M | 83 | Jim LEHR | 22:19.5 | 12'6" | 56 | Men 50 - 59 | 14 |
| F | 84 | Sasha KAUHANE | 22:43.9 | 12'6" | 57 | Women Open | 11 |
| F | 85 | Josie MAWAE | 23:23.8 | 12'6" | 58 | Women Open | 12 |
| F | 86 | Amy WATSON | 23:24.7 | 14' | 28 | Women Open | 3 |
| M | 87 | Alex MAWAE | 23:27.1 | 12'6" | 59 | Men 50 - 59 | 15 |
| M | 88 | Frank PERNA | 23:47.7 | 14' | 29 | Men 60 & over | 4 |
| M | 89 | Michael LWIN | 23:51.7 | 12'6" | 60 | Men 40 - 49 | 14 |
| M | 90 | Stephen KATAYAMA | 24:27.0 | 12'6" | 61 | Men 60 & over | 4 |
| F | 91 | Seachelle RIVERA | 26:27.2 | 12'6" | 62 | Women Open | 13 |
| M | 92 | Russell HIGA | 27:20.8 | 12'6" | 63 | Men 60 & over | 5 |
| M | 93 | Bucky GOO | 27:21.6 | 12'6" | 64 | Men 60 & over | 6 |
*****
Long Distance Race (Sunday)
>> PHOTOS
Click "M/F" to switch between men's and women's results
Click "Class" or "Division" to sort results by board class or age division

| M/F | # | Name | Time | Class | # | Division | # |
| --- | --- | --- | --- | --- | --- | --- | --- |
| M | 1 | Scott GAMBLE | 1:22:47 | Unlim | 1 | Men 30 - 39 | 1 |
| M | 2 | Jamie MITCHELL | 1:24:04 | 14' | 1 | Men 30 - 39 | 1 |
| M | 3 | Travis GRANT | 1:25:56 | Unlim | 2 | Men 29 & Under | 1 |
| M | 4 | Livio MENELAU | 1:27:37 | Unlim | 3 | Men 30 - 39 | 2 |
| M | 5 | Andrew LOGRECO | 1:28:33 | 12'6" | 1 | Men 29 & Under | 1 |
| M | 6 | Jerry BESS | 1:28:44 | Unlim | 4 | Men 40 - 49 | 1 |
| M | 7 | Noa GINELLA | 1:29:25 | 14' | 2 | Men 29 & Under | 1 |
| M | 8 | Jake JENSEN | 1:29:56 | 14' | 3 | Men 29 & Under | 2 |
| M | 9 | Bart DE ZWART | 1:30:44 | 14' | 4 | Men 40 - 49 | 1 |
| M | 10 | Tapeta RAIHEI | 1:31:56 | Unlim | 5 | Men 29 & Under | 2 |
| M | 11 | Billy ROBELLO | 1:33:23 | Unlim | 6 | Men 40 - 49 | 2 |
| M | 12 | Kelly MARGETTS | 1:34:01 | 14' | 5 | Men 30 - 39 | 2 |
| M | 13 | Marshall ROSA | 1:34:08 | Unlim | 7 | Men 60 & over | 1 |
| M | 14 | Doug LOCK | 1:34:10 | Unlim | 8 | Men 40 - 49 | 3 |
| M | 15 | Paul JACKSON | 1:34:38 | 12'6" | 2 | Men 30 - 39 | 1 |
| M | 16 | Beau O'BRIAN | 1:35:06 | 12'6" | 3 | Men 29 & Under | 2 |
| M | 17 | Riggs NAPOLEON | 1:35:25 | 14' | 6 | Men 29 & Under | 3 |
| M | 18 | Matthew BECKER | 1:35:45 | 14' | 7 | Men 29 & Under | 4 |
| M | 19 | Kirk ZIEGLER | 1:36:25 | 14' | 8 | Men 29 & Under | 5 |
| M | 20 | Jeff CHANG | 1:36:46 | Unlim | 9 | Men 50 - 59 | 1 |
| F | 21 | Andrea MOLLER | 1:37:04 | Unlim | 10 | Women Open | 1 |
| M | 22 | Ed WHEELER | 1:37:14 | Unlim | 11 | Men 40 - 49 | 4 |
| M | 23 | Jimmy FITT | 1:37:43 | Unlim | 12 | Men 30 - 39 | 3 |
| M | 24 | Leuo On ERIC | 1:37:52 | 12'6" | 4 | Men 29 & Under | 3 |
| M | 25 | Travis BAPTISTE | 1:37:55 | 14' | 9 | Men 29 & Under | 6 |
| M | 26 | Ryan HELM | 1:38:04 | 12'6" | 5 | Men 30 - 39 | 2 |
| M | 27 | Raven AIPA | 1:38:27 | 14' | 10 | Men 40 - 49 | 2 |
| M | 28 | Jim TERRELL | 1:38:37 | 14' | 11 | Men 40 - 49 | 3 |
| M | 29 | Dale HOPE | 1:38:48 | 14' | 12 | Men 50 - 59 | 1 |
| M | 30 | James MARTINDALE | 1:38:51 | Unlim | 13 | Men 30 - 39 | 4 |
| M | 31 | Robert STEHLIK | 1:39:07 | 14' | 13 | Men 40 - 49 | 4 |
| M | 32 | Kainoa BEAUPRE | 1:39:25 | 12'6" | 6 | Men 30 - 39 | 3 |
| F | 33 | Morgan HOESTEREY | 1:39:45 | 14' | 14 | Women Open | 1 |
| M | 34 | Beau OLIVEIRA | 1:40:08 | Unlim | 14 | Men 40 - 49 | 5 |
| M | 35 | Mark RAAPHORST | 1:41:11 | 14' | 15 | Men 40 - 49 | 5 |
| M | 36 | Fernando STALLA | 1:41:15 | 12'6" | 7 | Men 29 & Under | 4 |
| M | 37 | Eugene ANCHETA | 1:41:25 | 14' | 16 | Men 40 - 49 | 6 |
| F | 38 | Jenny KALMBACH | 1:41:36 | Unlim | 15 | Women Open | 2 |
| M | 39 | John HICKS | 1:41:53 | Unlim | 16 | Men 40 - 49 | 6 |
| M | 40 | Kolaiah JARDINE | 1:41:56 | 12'6" | 8 | Men 30 - 39 | 4 |
| M | 41 | Chuck PATTERSON | 1:42:42 | 14' | 17 | Men 40 - 49 | 7 |
| M | 42 | Matt PARKER | 1:42:45 | Unlim | 17 | Men 30 - 39 | 5 |
| M | 43 | Tom CARROLL | 1:43:48 | 14' | 18 | Men 30 - 39 | 3 |
| F | 44 | Terrene BLACK | 1:44:17 | 14' | 19 | Women Open | 2 |
| M | 45 | Lincoln DEWS | 1:44:28 | 12'6" | 9 | Men 29 & Under | 5 |
| M | 46 | Bobby BALOUSKUS | 1:44:31 | 14' | 20 | Men 40 - 49 | 8 |
| M | 47 | Teva ZAVERONI | 1:44:51 | 14' | 21 | Men 30 - 39 | 4 |
| M | 48 | Noah GARFIELD | 1:44:59 | 14' | 22 | Men 29 & Under | 7 |
| M | 49 | Charlie MACARTHUR | 1:45:47 | 14' | 23 | Men 50 - 59 | 2 |
| M | 50 | Alessandro MATERO | 1:45:49 | 12'6" | 10 | Men 30 - 39 | 5 |
| M | 51 | Kainoa HAUANIO | 1:46:20 | 12'6" | 11 | Men 30 - 39 | 6 |
| M | 52 | Anthony VELA | 1:47:03 | 12'6" | 12 | Men 30 - 39 | 7 |
| M | 53 | Cory LAR RIEU | 1:47:07 | 14' | 24 | Men 50 - 59 | 3 |
| M | 54 | Herbie TITCOMB | 1:47:12 | 14' | 25 | Men 50 - 59 | 4 |
| M | 55 | Kevin SEID | 1:47:44 | 14' | 26 | Men 40 - 49 | 9 |
| M | 56 | Christopher PARKER | 1:47:49 | 14' | 27 | Men 29 & Under | 8 |
| M | 57 | Denis MASSEY | 1:48:06 | Unlim | 18 | Men 30 - 39 | 6 |
| F | 58 | Talia GANGINI | 1:48:14 | 14' | 28 | Women Open | 3 |
| F | 59 | Mariko STRICKLAND | 1:48:16 | 14' | 29 | Women Open | 4 |
| M | 60 | Roberto LOPES | 1:48:55 | 14' | 30 | Men 40 - 49 | 10 |
| M | 61 | Tuahine ARIITEA | 1:49:19 | 14' | 31 | Men 29 & Under | 9 |
| M | 62 | Ingo RADEMACHER | 1:49:26 | 14' | 32 | Men 40 - 49 | 11 |
| F | 63 | Halie HARRISON | 1:49:38 | 14' | 33 | Women Open | 5 |
| M | 64 | Alika WILLIS | 1:49:40 | 14' | 34 | Men 40 - 49 | 12 |
| M | 65 | Marciano WHITFORD | 1:49:45 | Unlim | 19 | Men 29 & Under | 3 |
| F | 66 | Mahealani HAUANIO | 1:49:49 | 14' | 35 | Women Open | 6 |
| M | 67 | Walter MACHADO | 1:50:09 | 14' | 36 | Men 60 & over | 1 |
| M | 68 | Paul ZACHARIAS | 1:50:19 | 12'6" | 13 | Men 40 - 49 | 1 |
| M | 69 | Evann YAMADA | 1:50:39 | 12'6" | 14 | Men 30 - 39 | 8 |
| M | 70 | Hilton ALVES | 1:50:51 | 12'6" | 15 | Men 30 - 39 | 9 |
| M | 71 | Bobby NOTTAGE | 1:51:14 | Unlim | 20 | Men 40 - 49 | 7 |
| M | 72 | Charlie HERR | 1:52:20 | 14' | 37 | Men 40 - 49 | 13 |
| M | 73 | Errol KANE 2 | 1:52:34 | 14' | 38 | Men 30 - 39 | 5 |
| M | 74 | Raimana VAN-BASTOLAER | 1:53:30 | 14' | 39 | Men 30 - 39 | 6 |
| M | 75 | Atilla JOBBAGY | 1:53:51 | 14' | 40 | Men 30 - 39 | 7 |
| M | 76 | Art AQUINO | 1:54:12 | 14' | 41 | Men 40 - 49 | 14 |
| M | 77 | Gerry LOPEZ | 1:54:31 | 14' | 42 | Men 60 & over | 2 |
| M | 78 | Joe CARBERRY | 1:55:24 | 14' | 43 | Men 30 - 39 | 8 |
| M | 79 | Steve WALKER | 1:55:36 | 12'6" | 16 | Men 30 - 39 | 10 |
| M | 80 | Dalbert RIVERA | 1:55:40 | 14' | 44 | Men 30 - 39 | 9 |
| M | 81 | Neil ENGLISH | 1:56:28 | 14' | 45 | Men 50 - 59 | 5 |
| M | 82 | Dalbert Jr. RIVERA | 1:57:01 | 12'6" | 17 | Men 29 & Under | 6 |
| M | 83 | Kent KAM | 1:57:14 | 14' | 46 | Men 50 - 59 | 6 |
| M | 84 | Cade OYADOMARI | 1:57:16 | 14' | 47 | Men 30 - 39 | 10 |
| F | 85 | Heather JEPPESEN | 1:57:17 | 12'6" | 18 | Women Open | 1 |
| M | 86 | Leighton LAM | 1:57:48 | 14' | 48 | Men 50 - 59 | 7 |
| M | 87 | Randy VIVEIROS | 1:58:05 | 14' | 49 | Men 40 - 49 | 15 |
| F | 88 | Angela JACKSON | 1:58:13 | 12'6" | 19 | Women Open | 2 |
| M | 89 | Chris FARMER | 1:58:16 | 14' | 50 | Men 50 - 59 | 8 |
| M | 90 | Masa KURITA | 1:58:27 | 14' | 51 | Men 29 & Under | 10 |
| F | 91 | Sondra PURSER | 1:59:24 | 12'6" | 20 | Women Open | 3 |
| M | 92 | Mark KLINTWORTH | 1:59:31 | 14' | 52 | Men 40 - 49 | 16 |
| M | 93 | Brad FELDMAN | 1:59:33 | 14' | 53 | Men 50 - 59 | 9 |
| M | 94 | Seaton ROLLESTON | 2:01:32 | 14' | 54 | Men 30 - 39 | 11 |
| M | 95 | Cody HUF | 2:02:01 | 12'6" | 21 | Men 29 & Under | 7 |
| M | 96 | James GLINN | 2:02:04 | 12'6" | 22 | Men 40 - 49 | 2 |
| F | 97 | Vanina WALSH | 2:02:15 | 12'6" | 23 | Women Open | 4 |
| M | 98 | Dennis OLIPHANT | 2:02:25 | 14' | 55 | Men 50 - 59 | 10 |
| M | 99 | Claudio CHAIN | 2:02:40 | 12'6" | 24 | Men 40 - 49 | 3 |
| F | 100 | Este'E OKUMURA | 2:02:42 | 12'6" | 25 | Women Open | 5 |
| M | 101 | Teva FOURCADE | 2:02:51 | 14' | 56 | Men 30 - 39 | 12 |
| M | 102 | Gueirard OLIVIER | 2:03:00 | 14' | 57 | Men 30 - 39 | 13 |
| F | 103 | Tomoe YASU | 2:03:30 | 12'6" | 26 | Women Open | 6 |
| M | 104 | Warwick GRAY | 2:03:44 | 12'6" | 27 | Men 50 - 59 | 1 |
| M | 105 | Matthew RUEL | 2:04:03 | 12'6" | 28 | Men 40 - 49 | 4 |
| M | 106 | Damon FLOOD | 2:04:24 | Unlim | 21 | Men 30 - 39 | 7 |
| F | 107 | Ilima VICENTE | 2:04:45 | 14' | 58 | Women Open | 7 |
| F | 108 | Jennifer LEE | 2:04:46 | Unlim | 22 | Women Open | 3 |
| M | 109 | Lyman ASHIKAWA | 2:05:44 | 14' | 59 | Men 50 - 59 | 11 |
| M | 110 | Paul DAVIDSON | 2:05:50 | 12'6" | 29 | Men 40 - 49 | 5 |
| F | 111 | Tammy AIPA-NAPOLEON | 2:06:48 | 14' | 60 | Women Open | 8 |
| M | 112 | Brett THOMAS | 2:07:22 | 14' | 61 | Men 40 - 49 | 17 |
| F | 113 | Egi DODEL | 2:07:50 | Unlim | 23 | Women Open | 4 |
| F | 114 | Tasha Lokel AN AIPA | 2:07:56 | 14' | 62 | Women Open | 9 |
| M | 115 | Anthony RUAULT | 2:08:34 | 12'6" | 30 | Men 29 & Under | 8 |
| F | 116 | Brit OLIPHANT | 2:08:43 | 12'6" | 31 | Women Open | 7 |
| F | 117 | Mira NEAL | 2:10:12 | 12'6" | 32 | Women Open | 8 |
| F | 118 | Marj TAKABAYASHI | 2:10:46 | 14' | 63 | Women Open | 10 |
| M | 119 | Jacob CHAR | 2:10:52 | 12'6" | 33 | Men 30 - 39 | 11 |
| F | 120 | Kaily SMITSON | 2:17:01 | 14' | 64 | Women Open | 11 |
| M | 121 | David TANIYAMA | 2:17:02 | 12'6" | 34 | Men 30 - 39 | 12 |
| M | 122 | Philip LIZARES | 2:17:30 | Unlim | 24 | Men 60 & over | 2 |
| M | 123 | William ENOKA | 2:18:03 | Unlim | 25 | Men 40 - 49 | 8 |
| F | 124 | Svenja HARMS | 2:18:25 | 12'6" | 35 | Women Open | 9 |
| M | 125 | Kainoa LOCEY | 2:19:59 | 14' | 65 | Men 30 - 39 | 14 |
| M | 126 | Curt SMITH | 2:21:10 | 14' | 66 | Men 50 - 59 | 12 |
| M | 127 | Alika WATSON | 2:23:29 | 12'6" | 36 | Men 29 & Under | 9 |
| M | 128 | Warren CURRIE | 2:23:37 | 12'6" | 37 | Men 40 - 49 | 6 |
| F | 129 | Audrey LEE | 2:27:11 | 14' | 67 | Women Open | 12 |
| M | 130 | Cory MILLER | 2:30:12 | 12'6" | 38 | Men 29 & Under | 10 |
| M | 131 | Alexandre SCALAMANDR | 2:31:12 | 14' | 68 | Men 40 - 49 | 18 |
| F | 132 | Peg TATUM | 2:33:08 | 12'6" | 39 | Women Open | 10 |
| M | 133 | Jason KAUHANE | 2:33:15 | 12'6" | 40 | Men 40 - 49 | 7 |
| M | 134 | Rusty NAILS | 2:33:33 | 14' | 69 | Men 60 & over | 3 |
| F | 135 | Josie MAWAE | 2:34:22 | 12'6" | 41 | Women Open | 11 |
| F | 136 | Trixie HOOGCARSPEL | 2:34:49 | 12'6" | 42 | Women Open | 12 |
| M | 137 | Steve KARDASH | 2:35:20 | 14' | 70 | Men 30 - 39 | 15 |
| F | 138 | Debra REGO | 2:36:06 | 14' | 71 | Women Open | 13 |
| M | 139 | Christopher HEMING | 2:36:14 | 14' | 72 | Men 30 - 39 | 16 |
| M | 140 | Edward FEELEY | 2:36:27 | 12'6" | 43 | Men 40 - 49 | 8 |
*****
SUP Team Relay (Sunday)
1st // 12:44.0 // C4 TGIF (Captain: Travis Grant)
2nd // 12:51.2 // Surftech Men
3rd // 12:56.2 // Kona Red
4th // 13:10.0 // Naish
5th // 14:07.8 // Ed Wheeler's Team
6th // 14:22.3 // Hilton Alves' Team
7th // 14:28.3 // Team Wet Feet
8th // 14:39.9 // S.I.C. Maui
9th // 14:49.7 // Surftech Ohana
10th // 15:08.0 // KM Hawaii
11th // 15:46.1 // Scott McPhail's Team
12th // 16:07.3 // Team Kent Kam
*****
Waterwoman Challenge (Sunday)
500m swim/1,000m prone/1,500m SUP
1st // 24:15.3 // GILLIAN GIBREE
2nd // 24:19.3 // MORGAN HOESTEREY
3rd // 24:49.3 // ALISON RIDDLE
4th // 25:59.6 // JENNY KALMBACH
5th // 26:21.6 // TERRENE BLACK
6th // 27:19.8 // SONDRA PURSER
7th // 27:27.6 // KANESA SERAPHIN
8th // 27:49.3 // LEANE DARLING
*****
Waterman Challenge (Sunday)
500m swim/1,000m prone/1,500m SUP
1st // 22:12 // JACKSON MAYNARD
2nd // 22:17 // LINCOLN DEWS
3rd // 22:48 // BRIAN MURPHY
4th // 23:11 // ROBERT PELKEY
5th // 23:35 // JAKE JENSEN
6th // 23:40 // KELLY MARGETTS
7th // 24:00 // SLATER TROUT
8th // 24:00 // DOLAN EVERSOLE
9th // 24:08 // JERRY BESS
10th // 24:30 // DAVIDE GIARDINI
11th // 24:37 // KIRK FRITZ
12th // 24:57 // CHRIS LIETO
13th // 25:26 // JOHN FLANAGAN
14th // 26:17 // JASON IGNACIO
15th // 26:54 // J STEPHENS
16th // 26:58 // BART DE ZWART
17th // 27:10 // KELLY TAM
18th // 27:21 // PETER HURSTY
19th // 27:25 // KAMUELA AEA
20th // 28:11 // TERRY MCDERMOTT
21st // 28:30 // JAMES GLINN
22nd // 29:38 // DANIEL MILLER
23rd // 30:41 // MARK MITCHELL
 *****
Waikiki Paddle Festival Photos
UPDATE: Check out the new Survivor SUP Race Photos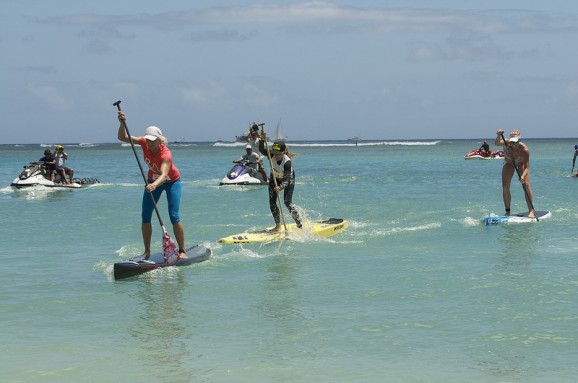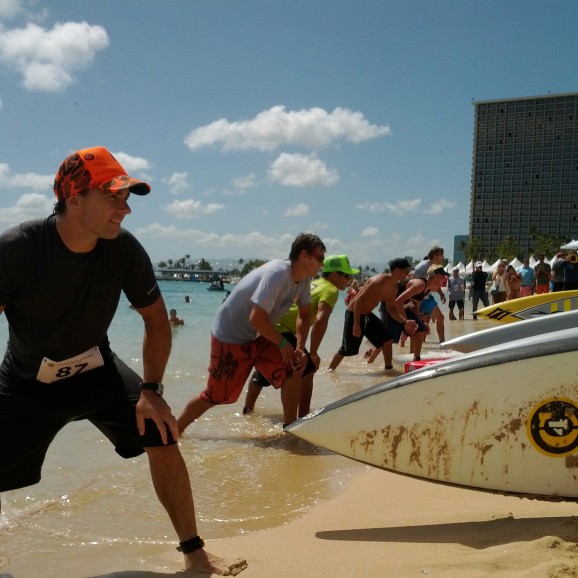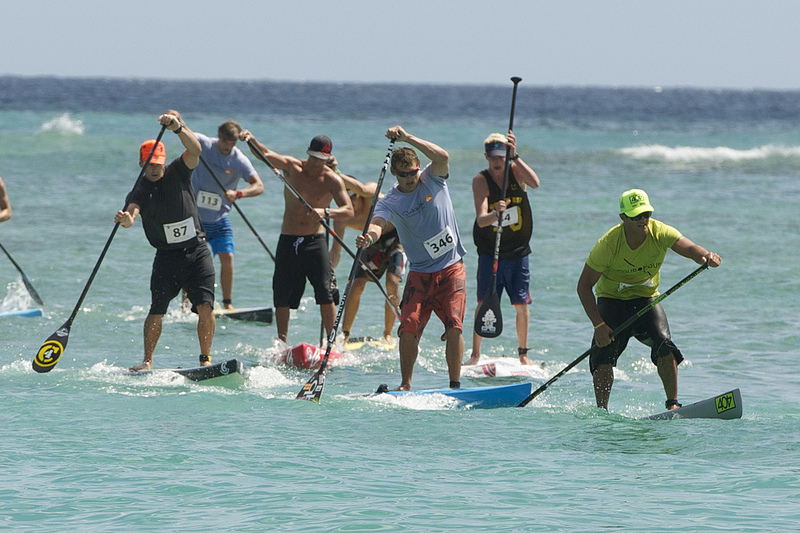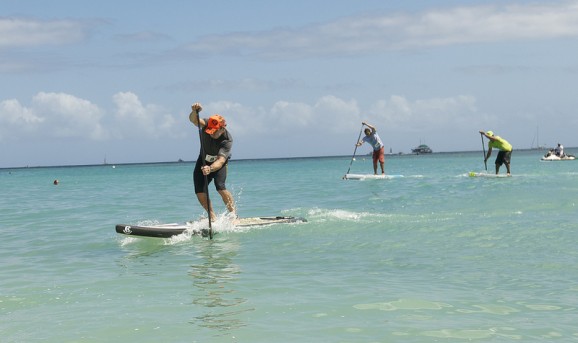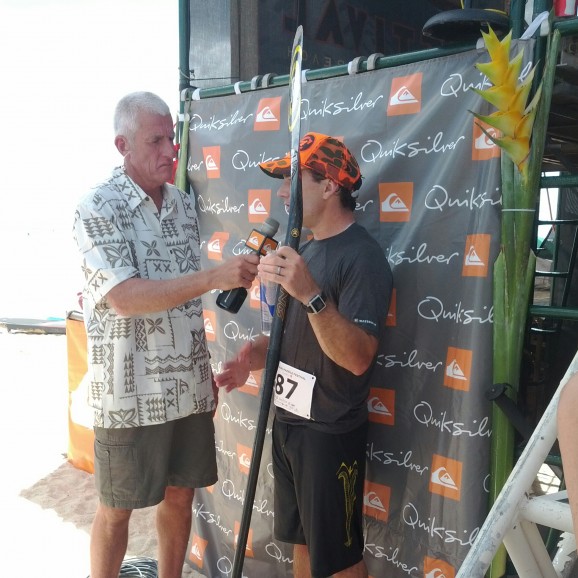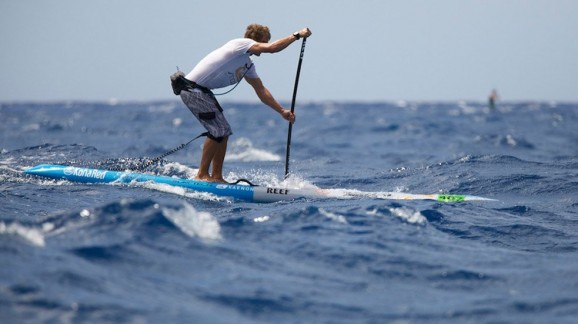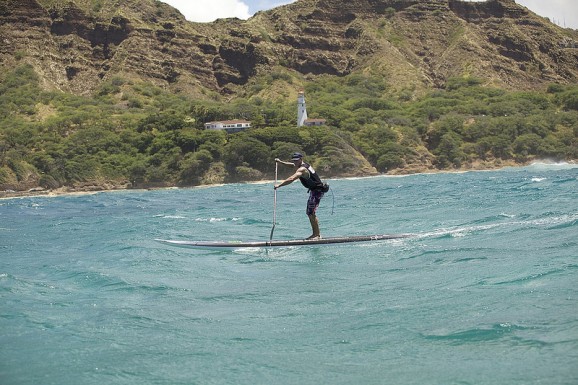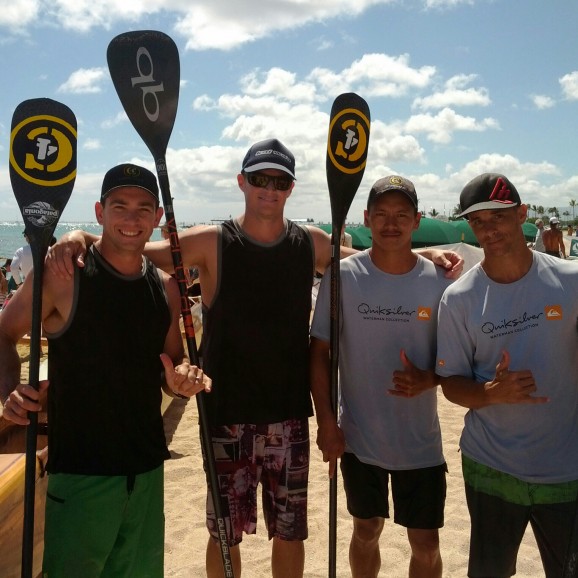 Photo credits: Quiksilver.com and SUPracer.com
UPDATE: Check out the new Survivor SUP Race Photos
*****
Waikiki Paddle Festival Videos
*****