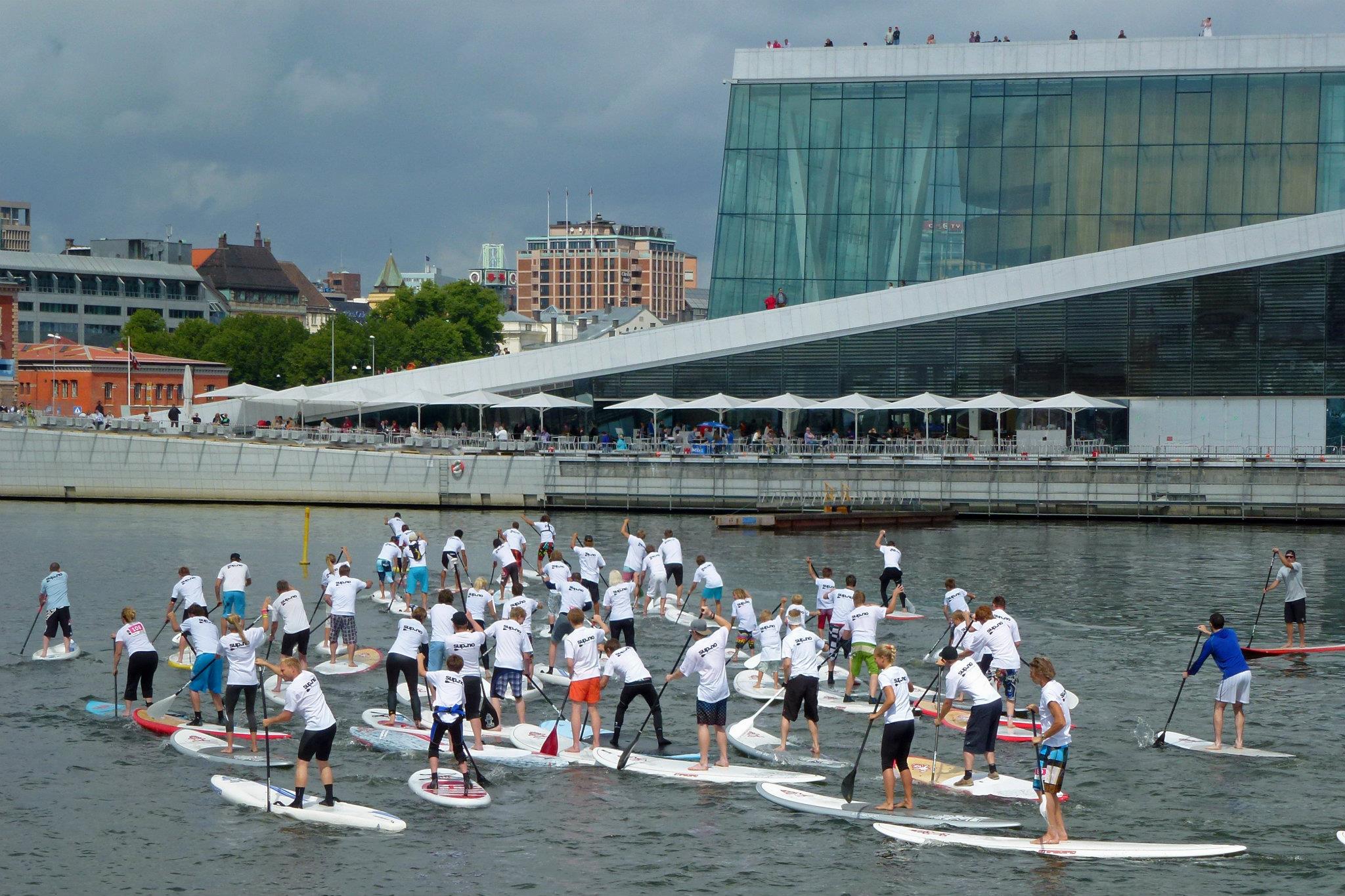 June 19, 2012
by Christopher Parker (@wheresbossman)
[RESULTS] Oslo SUP Challenge
Stand Up Paddle racing keeps growing in every corner of the world. Last weekend it was Norway's turn to, with the Oslo SUP Challenge being organised by the champs at SUP.no (who, apart from having a kickass domain name, pretty much run the sport in Norway).
With the modern Oslo Opera House providing an epic backdrop the scene was set for some super fun SUP racing. The Danish Viking, Casper Steinfath was in a league of his own and took out both the 1km and 5km races, while Gunhild Heyerdahl won the women's division.
Scroll down to see who else made the podium and check out the great pics thanks to Knut Sørby (get the full Oslo SUP Challenge album on Facebook).
*****
2012 Oslo SUP Challenge RESULTS
Men's 1km
1st: The Danish Viking (aka Casper Steinfath) //5:56
2nd: Nick Healey //6:22
3rd: Greg Dennis //6:31
Men's 5km
1st: Casper Steinfath //34:19
2nd: Nick Healey //36:37
3rd: Greg Dennis //39:12
Women's 1km
1st: Gunhild Heyerdahl
2nd: Edith Holmqvist
3rd: Hege Lund
Tiki Kids Race – Boys
1st: Mattis Haugen
2nd: Sander Rudaa
3rd: Fredrik Nilsen
Tiki Kids Race – Girls
1st: Filippa Feci
2nd: Andrea Holmboe
3rd: Ina Harneshaug