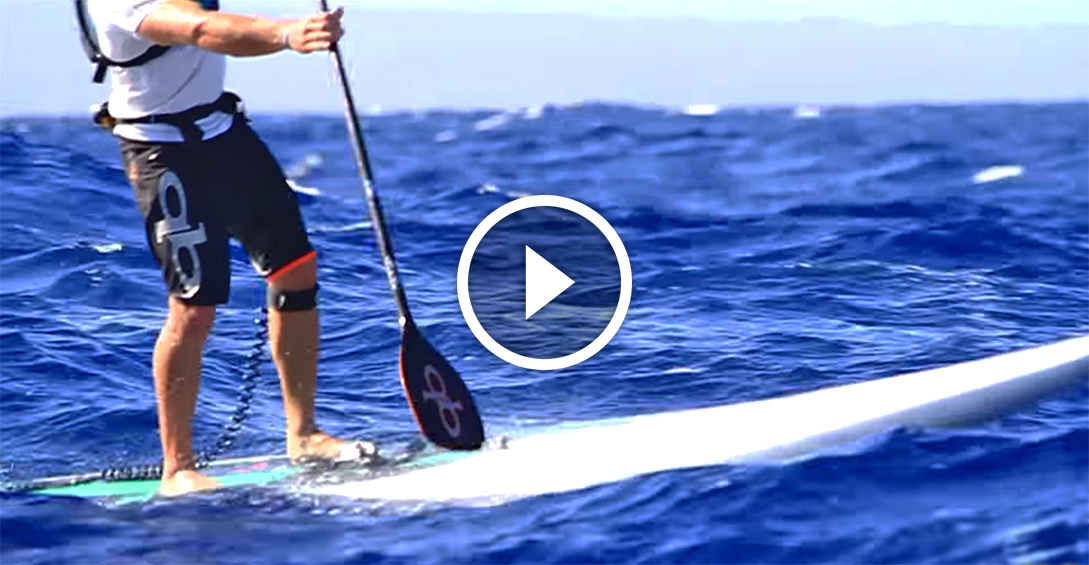 August 26, 2015
by Christopher Parker (@wheresbossman)
This Awesome Video Pays Homage To Travis Grant (And Quickblade Paddles)
Watch this awesome tribute to the one of the greatest paddlers on the planet, Travis Grant.
Courtesy of Quickblade Paddles, the clip pays homage to Trav's amazing run of results this year, which includes victories in Carolina, Molokai and Europe, as well as top two finishes at OluKai and the Gorge.
Trav achieved all of these results using the Quickblade "Trifecta" paddle, which he helped QB's Mad Scientist Jim Terrell design.
The clip also highlights the fact that Trav is one of the humblest blokes on the international racing scene. As Jamie Mitchell says in the video: "Travis Grant is the working man's paddler."
The champion Aussie is currently ranked #2 in the world, and will probably assume the world number one spot when the 2014 Battle of the Paddle is dropped from the world rankings in early October.
Travis a mighty fine paddler, and the Trifecta is a mighty fine paddle. I can tell you that from personal experience: It's the paddle I use every time I get on the water.
I may not be quite as quick as Travis, or anyone else in the Top 100 for that matter, but I'm going to get to know the Trifecta very well next week: I'll be paddling over 200kms in five days at the SUP 11 City Tour, aka the Tour de France of SUP.
I'm really hoping there's a little bit of Travis Grant's magic in every Trifecta blade, because I'm going to need all the help I can get…