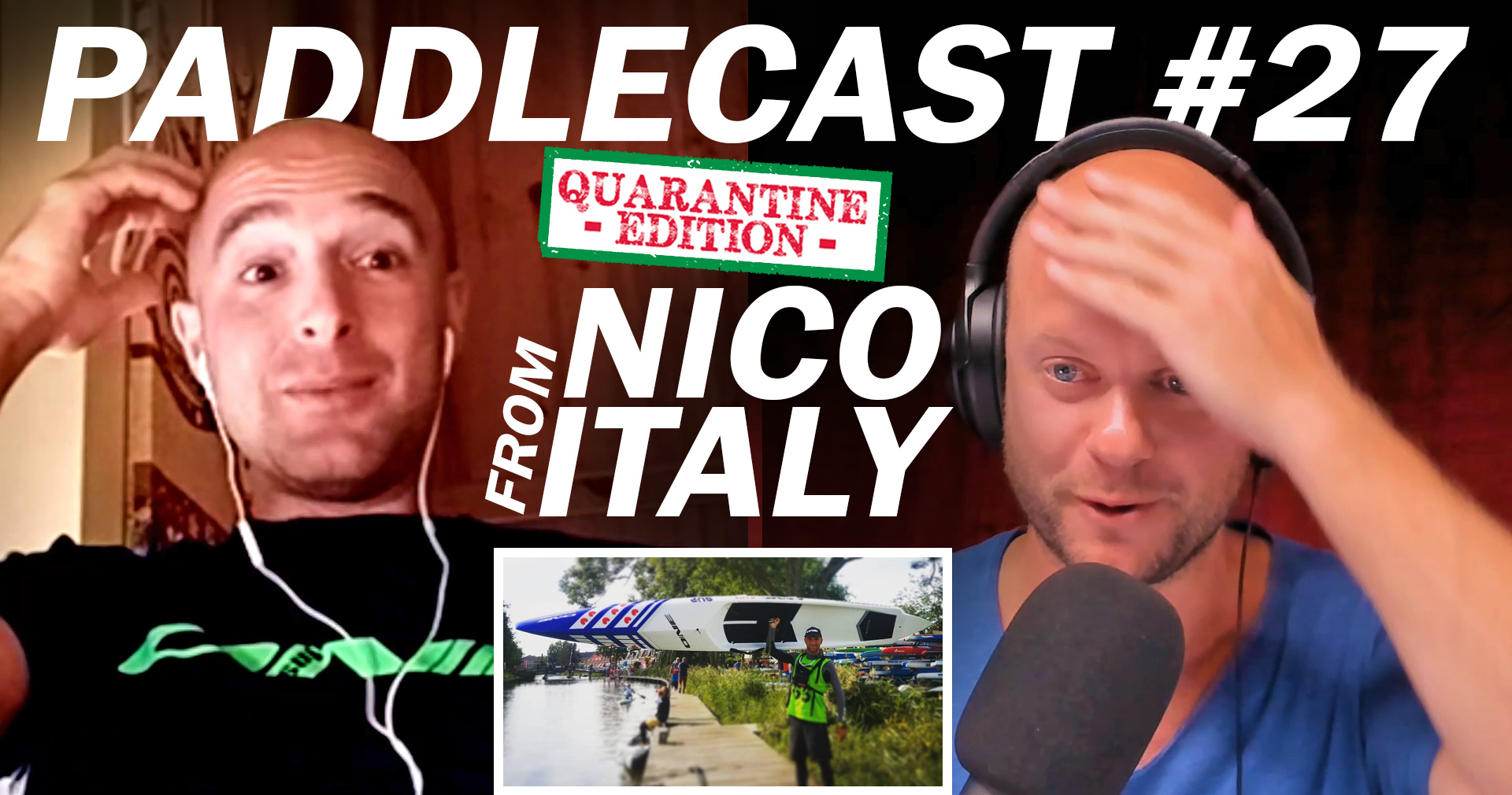 April 24, 2020
by Christopher Parker (@wheresbossman)
Paddlecast #27: Nicola Masci talks about 45-day lockdowns in Italy, paddling addiction and SUP11 City adventures
I caught up with my good friend and fellow shaved-head-enthusiast Nicola "Nico" Masci from Italy to chat about living in isolation, craving the ocean and a renewed appreciation of paddling. We also reminisce about the rollercoaster of emotion that is the SUP11 City Tour — Nico joined me in Holland last year where we both tried out the new "rocket ship" race board from ONE.
Nico used to live in Australia and train with the ONE crew here in my hometown before returning to Italy with his family a year ago. That country has been harder hit by the coronavirus than anywhere — Nico hadn't been outside (let alone paddling) for almost seven weeks. But despite the extreme situation, he's staying positive and looking forward to when Italy reopens the ocean.
Follow @nicolamasci and @onesupitaly on Insta
Are you enjoying these daily podcasts? If you'd like to support Paddlecast and the creative work of SUP Racer in general, you can join 'Club SUP Racer' (just a fancy name for my Patreon page) — doors open in 72 hours.
Never miss an episode: Subscribe to Paddlecast on YouTube, Spotify and Apple Podcasts
---
WATCH PADDLECAST
[device](video not loading? watch on YouTube)[/device]

LISTEN TO PADDLECAST
[device](audio player not loading? listen directly on Spotify or Apple Podcasts)[/device]
SUBSCRIBE TO PADDLECAST
— YouTube
— Spotify
— Apple Podcasts
✌️