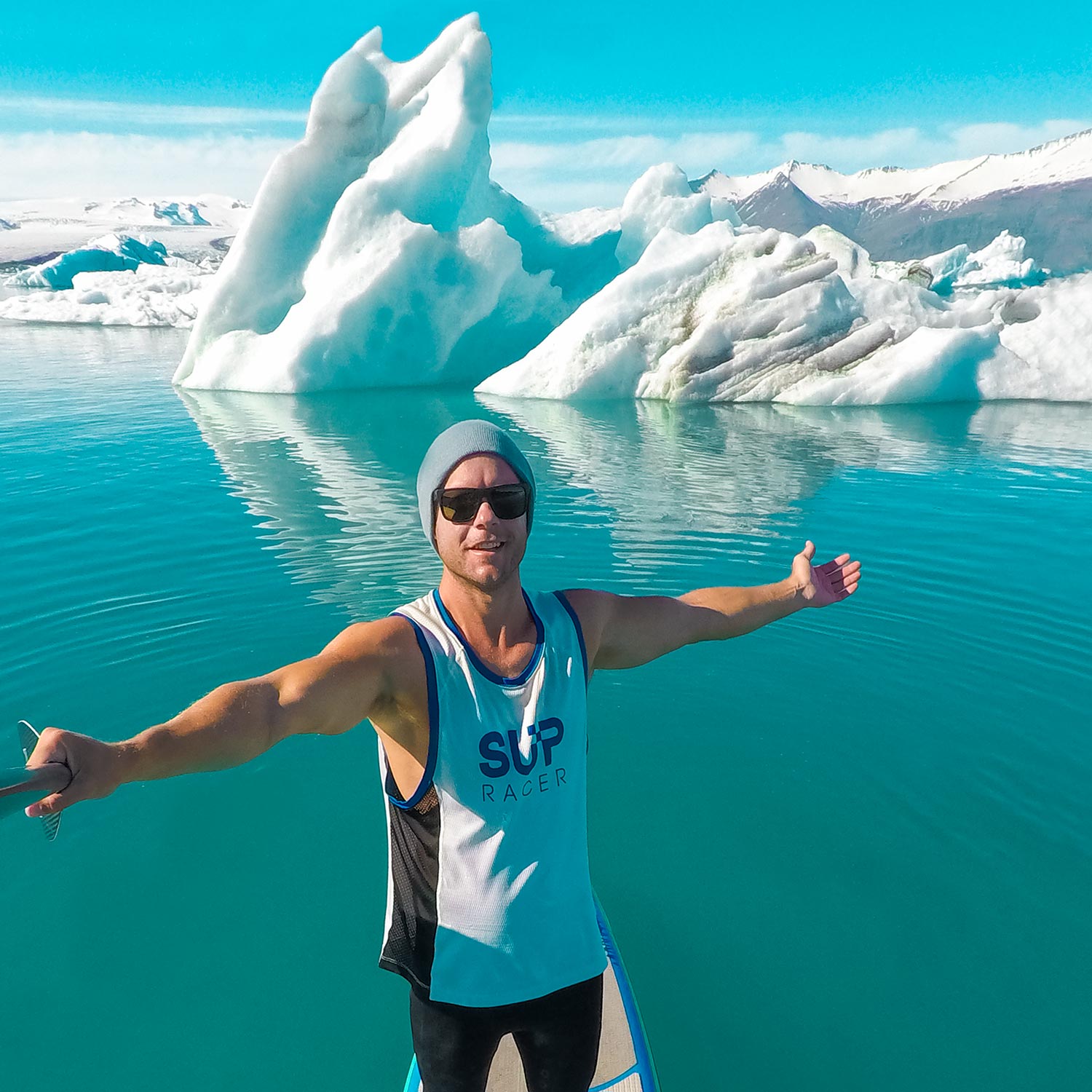 May 8, 2017
by Christopher Parker (@wheresbossman)
Meanwhile, in Iceland…
I'm sitting at the airport in Reykjavik waiting for my 9am flight to Barcelona. I've just driven 6 hours through the night after spending all day yesterday in one of the most incredible/surreal places I've ever visited: Jökulsárlón, Iceland's mighty iceberg lagoon.
This was always meant to be the highlight of my Icelandic adventure with Starboard, however it almost didn't happen…
They say Iceland is one of the most trustworthy nations, but the one thing you can't trust in this country is the weather report. I arrived at the Iceberg lagoon four days ago expecting sunshine, then proceeded to camp out in hotel SUP Racer (aka the back of my hire car) for the next three nights as the weather gods refused to acknowledge my quest.
Each morning I would wake up, look out on the giant lagoon and see an intense combination of sea mist and glacier fog that made filming virtually impossible.
There were no shortage of side-adventures to do in the meantime, however this whole trip was based on the premise of getting sunny images and footage from out on the lagoon, and I was determined to see my mission through.
Finally, on the last day before I absolutely had to get back to Reykjavik (I'd already extended my ticket by three days), the heavens parted and I was greeted by the most extraordinary sight: The blue shimmer of Jökulsárlón bathed in sunlight beneath glorious blue skies.
I proceeded to spend about 7 hours paddling around the lagoon. Half the time I was filming the adventure with my drone/phone/gopro, while the other half was spent in wide-eyed awe and amazement at the sheer beauty and raw power of this incredible place.
Here's the first shot I quickly edited, and I can't wait to show you the video highlights over the coming days and weeks…
https://www.instagram.com/p/BT2u8fzlMxT/