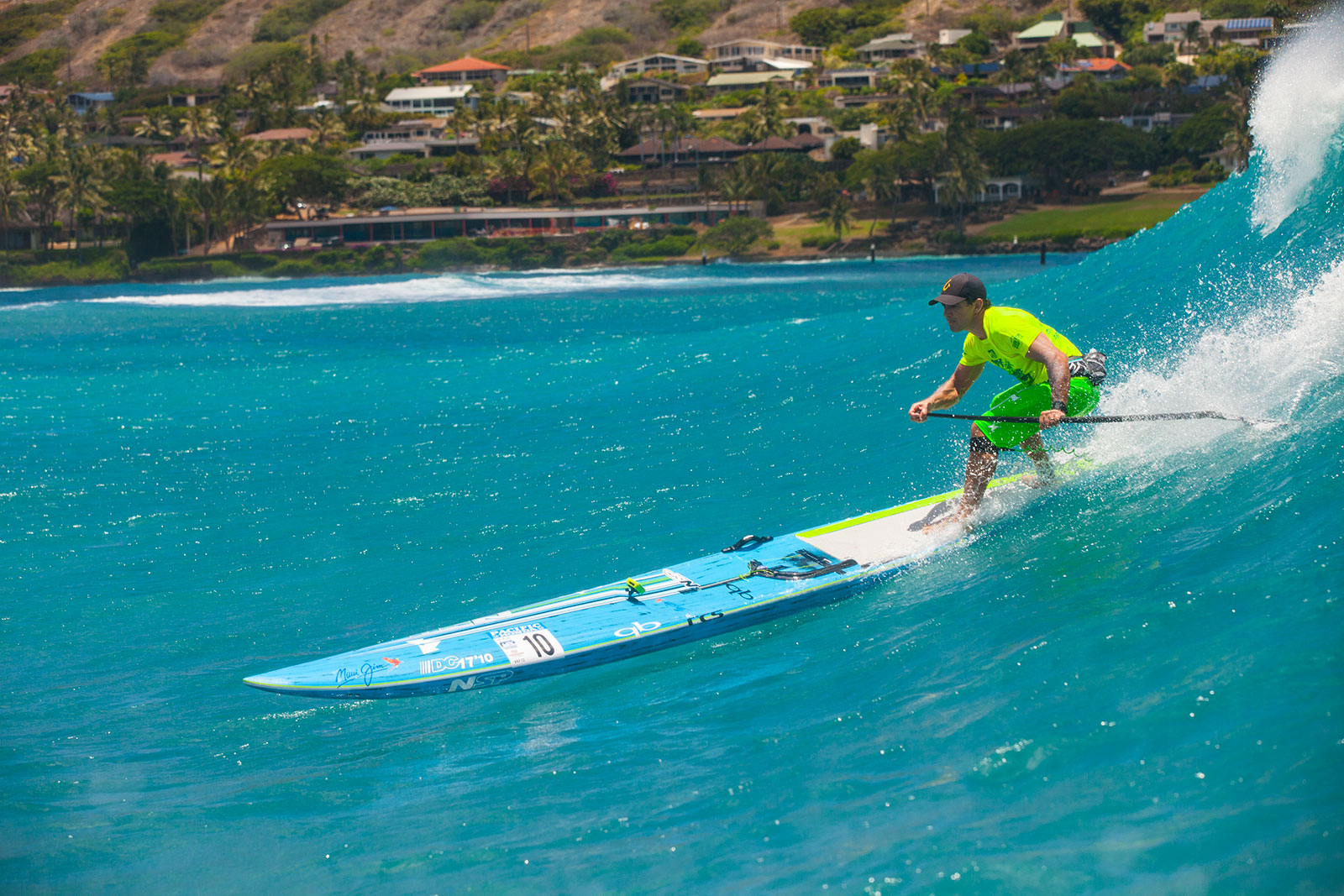 March 10, 2017
by Christopher Parker (@wheresbossman)
Molokai Hero Travis Grant Joins the 'Paddle Monster' Training Community as Expert Coach
Travis Grant, one of the most respected paddlers on the planet, has joined the Paddle Monster online training community as a specialist SUP and outrigger coach.
As the only paddler to ever win Molokai both standing up and sitting down, Trav is one of the very few people that can offer world class insights into both disciplines.
The current world number three has won just about every big SUP race there is to win, including the Carolina Cup, Battle of the Paddle and ISA Worlds along with his two coveted Molokai-2-Oahu titles, but if you only follow the paddleboarding scene you may not realise just how talented this guy is.
Last year, Travis won the Molokai Solo outrigger race, the most prestigious event for OC-1 (one-man outrigger canoe) and in doing so became the first person to claim the SUP/OC1 double.
The Aussie world-beater, who now calls Hawaii home, has been coaching offline for several years, so the transition to online super coach should be fairly straightforward. By the sounds of it, Trav will be releasing exclusive video content to Paddle Monster All Access members each week.
Outrigger paddling is probably the single most complimentary sport and best cross-training for SUP racing, so this is a pretty good combo (why do you think Travis, Danny Ching, Titouan Puyo and Georges Cronsteadt are all so fast on a SUP?).
"I'm looking forward to joining the Paddle Monster to sharing my personal approach to paddling, my knowledge and the experience I've learned along the way." says Grant, "My training sessions are quality instead of quantity and most importantly they are enjoyable."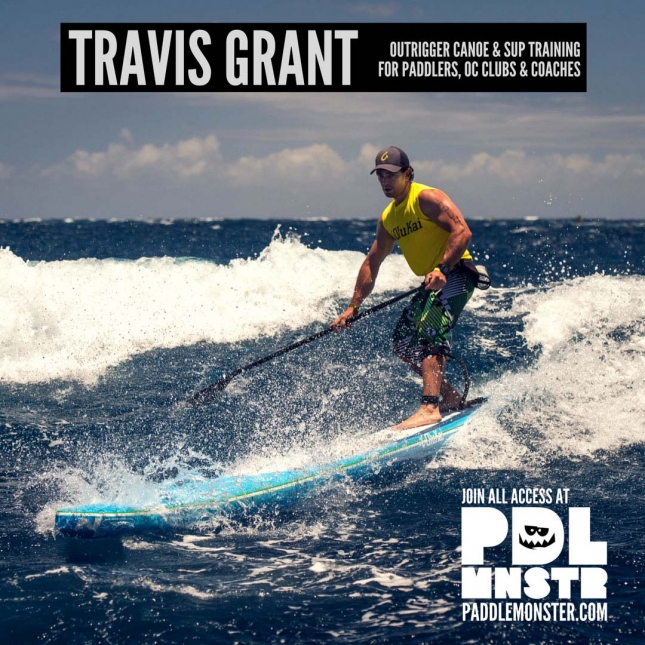 [notdevice] [/notdevice]
I actually remember doing a skills session with Trav way back in 2011 when I just started paddling, and every time I'm on the water I still try and picture this guy's technique as a guide of what to do. He's got the smoothest stroke of anyone in the sport (perhaps only matched by his NSP team mate and fellow outrigger paddler Titou), and that paddling efficiency comes from his years sitting in an outrigger canoe.
If you can borrow just a small slice of Travis Grant's knowledge I'm sure you'll be a much better (and faster) paddler.
According to the official press release, 'Coach Grant' will be specialising in training paddlers in one- and two-man outrigger, along with setting programs and fine-tuning technique for six-man outrigger coaches. He'll also be offering his unique insight into stand up paddleboarding and SUP racing in general.
Paddle Monster is an online training community created by Carolina Cup co-founder and Distressed Mullet main man John Beausang along with Olympic gold medalist Larry Cain. The club offers exclusive SUP race training and technique coaching programs via paddlemonster.com and the Paddle Monster app, and recently it expanded into surfski and kayak by adding world champion Teneale Hatton to the coaching team.
Now they've got outrigger covered with Trav on board, and I believe there will be even more expert coaches joining the Paddle Monster team in the future.
Larry was full of praise for Trav and clearly stoked to have one of the world's best on the platform alongside him, quoting from the official press release:
"I'm incredibly excited to have Travis Grant join our team at Paddle Monster," writes Larry Cain, Olympic Gold and Silver Medalist and Co-Founder of Paddle Monster. "Travis is an amazing paddler and ocean athlete on a SUP, in a one man outrigger or on a ski, and he's one of the people I enjoy talking about paddling with most. He has a really cool perspective on training and technique and a real enthusiasm for trying to understand what makes a paddled craft go and how it might be possible to go even faster. He is an amazing addition to our team."
We'll have a more in depth review of Paddle Monster next week, but for now you can head over to paddlemonster.com, sign up and start learning from one of the all time greats.