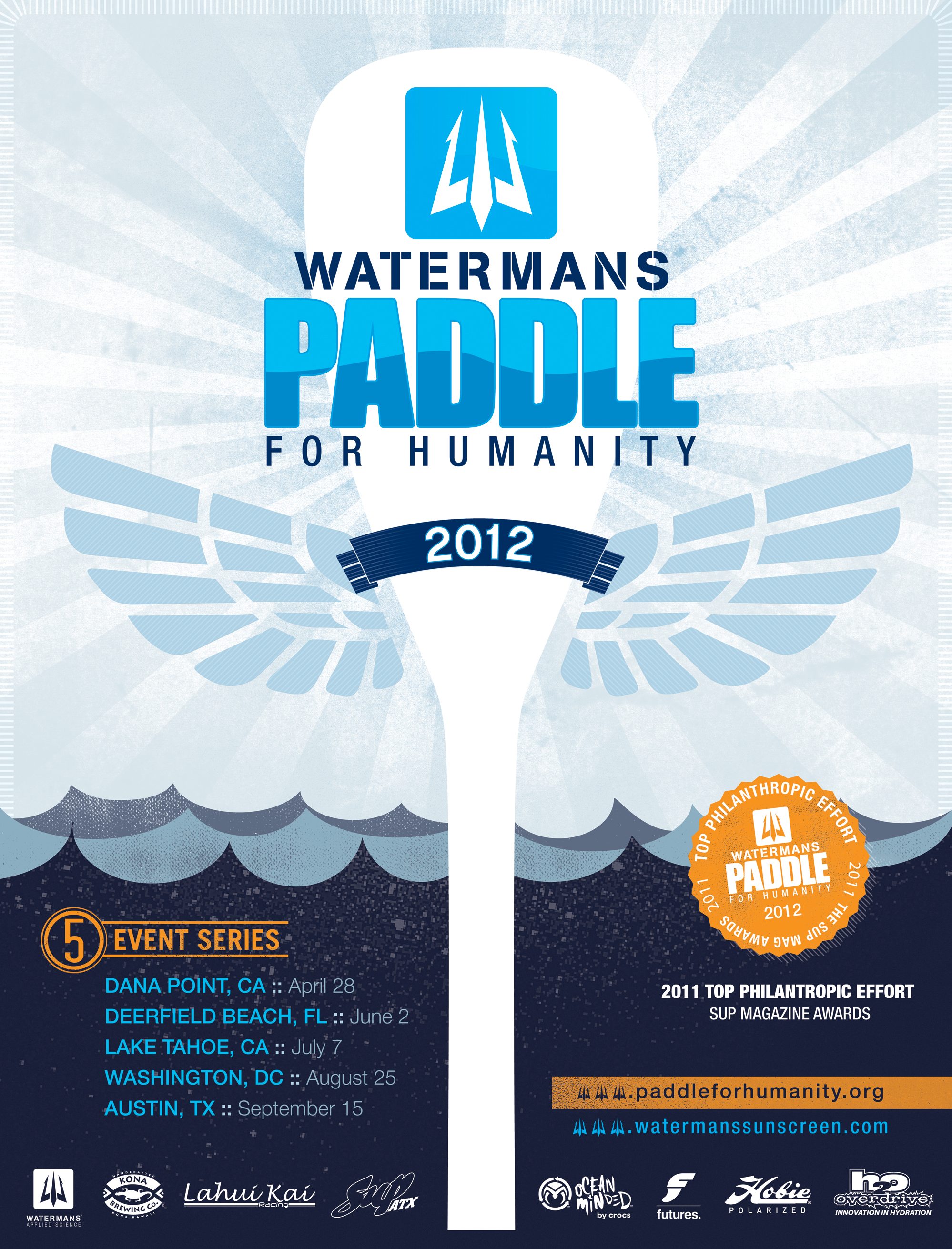 April 17, 2012
by Christopher Parker (@wheresbossman)
Paddle For Humanity Stacks On The Talent At Dana Point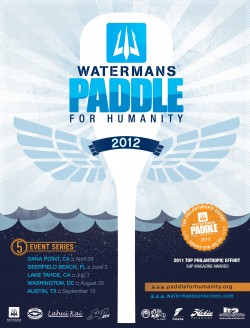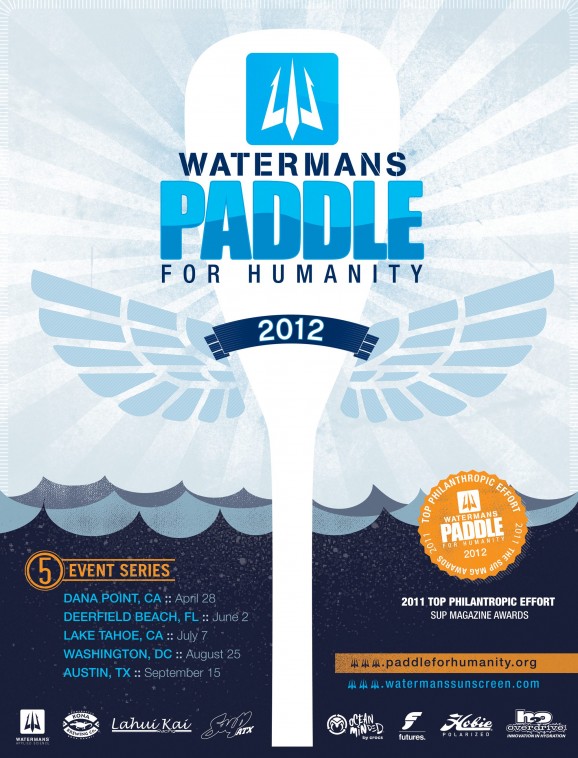 The Watermans Paddle For Humanity, one of the biggest charity SUP race series going round, has gone all in this year.
First they upped the ante by announcing 2012 would see a five race series across the States, and now they've released a stellar lineup for the opening race on April 28th @ Dana Point.
Chuck Patterson is, according to the official press release, "headlining" the event. Not sure when stand up paddlers became rock stars, but it's always cool to see the big man in action!
Chuck will also be launching his own unique race formats, including the "Chuck Patterson Signature Series Rally Race".
Also set to help raise some coin for charity are 10x World Champ Jamie Mitchell, (who's in town promoting his new movie, Decade of Dominance), the all conquering young gun Connor Baxter, long distance race giant killer Rob Rojas, and the teen heart-throb himself, Slater Trout.
Plus it's being held at Dana Point, a mecca for SUP racing, so expect plenty of local guns to give the stars a good run for their money.
Though the event does fall on the same weekend as the massive Carolina Cup (which is also raising money for charity – how noble us SUP racers are!), so a few stars from the SoCal scene will be on the other side of the country (Candice Appleby, Danny Ching, Jim Terrell and Anthony Vela will all be flying East).
But either way, it looks like the 2012 Paddle For Humanity is going to get off to a pretty solid start.
You can get more info and register for the race on the official Paddle For Humanity site. As always, we'll keep you posted with all the news and race results right here on SUPracer.com.
In the meantime, click through to check out all the other upcoming stand up paddle races.
*****
UPDATE: Here's a sneak peek at the Chuck Patterson Rally Race course map…