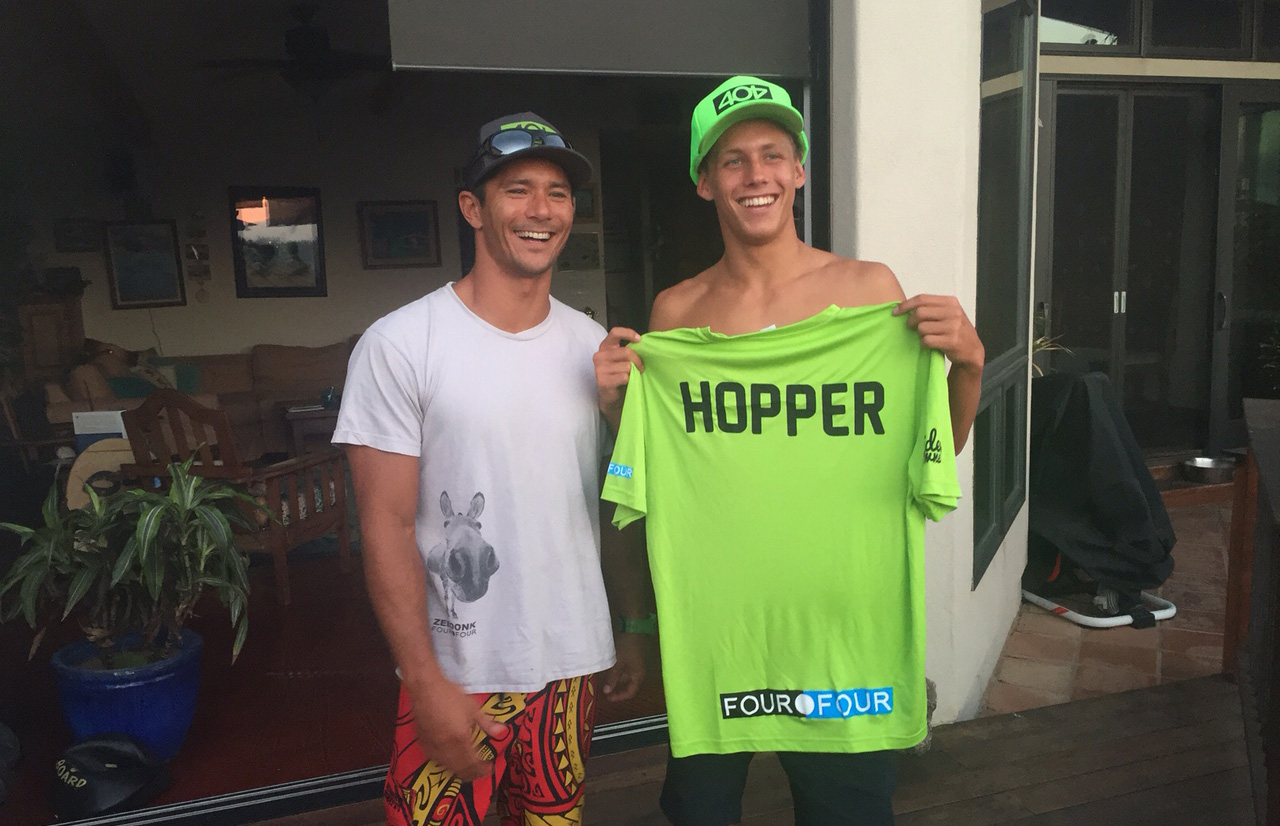 October 2, 2015
by Christopher Parker (@wheresbossman)
Danny Ching's Team 404 Signs One of America's Top Prospects Noa Hopper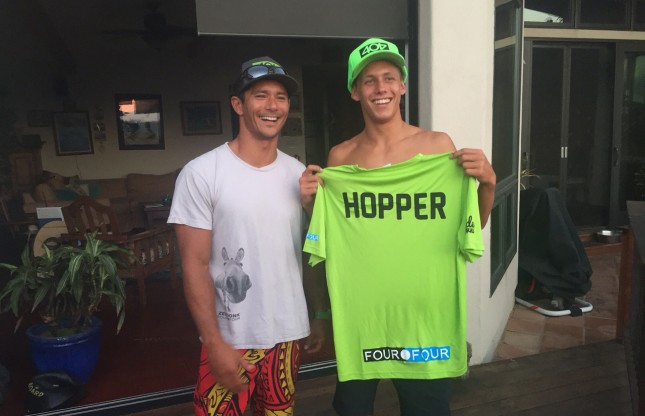 Big signing for Team 404 this week, with Noa Hopper, one of America's top prospects, joining Danny Ching's green machine to bolster an already impressive lineup.
Noa joins Danny, Tahitian dark horse Niuhiti Buillard and Molokai hero Travis Baptiste to form one of the most impressive lineups in the sport.
Danny, the founder and front man of 404, had this to say in the official release:
"I'm very excited to have another young and talented waterman on our team. Noa has a bright future in the sport of stand up paddling. Look to see him at the front of the pack in the near future."
I don't think anyone that's ever watched Noa paddle would doubt his future potential. The San Diego native is already ranked in the top 40 on our own World Rankings leaderboard, and given his young age the future looks very bright.
The first time I saw Noa in action was at the 2013 Battle of the Paddle where, as a 14 year old, he absolutely destroyed the Grom Race with strength and speed that would have looked right at home in the field of the men's Elite Race. The kid has some serious talent. It also doesn't hurt that Noa is one of the nicest and most mature young guys you'll come across in the water, which seems to be a common trait among the 404 team riders.
Noa also had a great result up at the Gorge, sticking with the main pack of a dozen guys, which included new team mates Danny and Niuhiti, right to the line in what was one of the toughest distance races of the year.
This new signing gives 404 a fourth world class team member in men's SUP racing, which puts the boutique brand right up there alongside (or even above) many of the big international powerhouses. Indeed just yesterday we released the inaugural "Battle of the Brands" leaderboard, which saw 404 crack the top five among a field of 34 different squads. The fluro green team now sits ahead of many major global brands and only just behind one of the sport's biggest teams in Naish.
With two of the top junior prospects in Noa and Travis, along with the sublime skills of Niuhiti and the world number one power of Danny, the future is looking very bright for Team 404. And we don't have to wait long to see the whole team in action either: They'll be at next week's Pacific Paddle Games, which is fast shaping up to be the biggest race of the year.
Read more on the 404 blog and give both the team and Noa Hopper a follow on Facebook while you're at it.