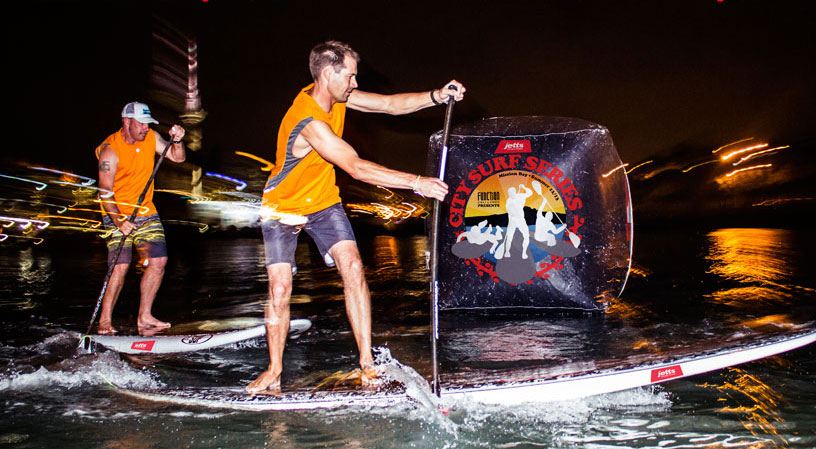 May 1, 2013
by Christopher Parker (@wheresbossman)
Stand Up Paddling New Zealand Style: Racing In The Dark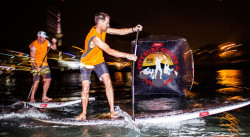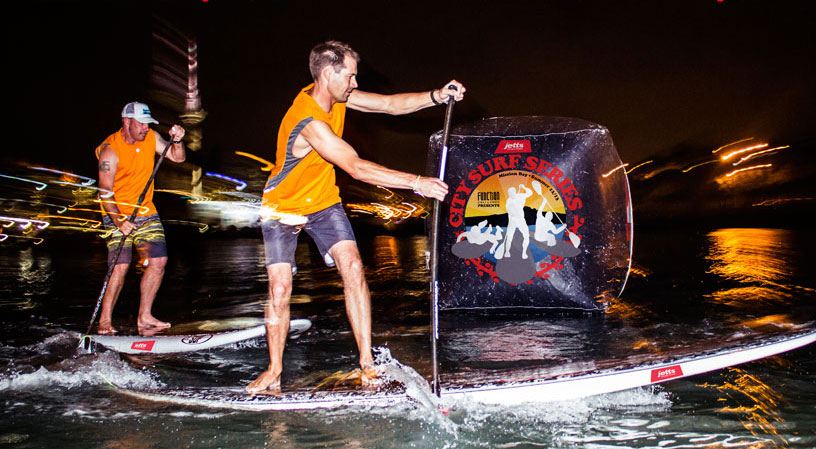 Well this is different. SUP racing New Zealand style…
NZ is a bit of an under-rated hotspot for Stand Up Paddle racing. Apart from the world's fastest female, Annabel Anderson, there are a whole bunch of super fast stand up paddlers that call the New Zealand home, and most of them seem to live on a diet of non-stop races.
There are two or three solid races almost every week during the Summer. Though I guess with so many races it was inevitable the Kiwis would try something different soon or later, and that's exactly what happened last weekend in Auckland… This would have been just another SUP race except for one minor detail: It happened in the dark.
To finish off the Jetts City Surf Series (which hosted races every week during the NZ Summer and will be starting up again in November) in style, organisers decided to round up a bunch of very keen paddlers, throw in a few flood lights and call it a race.
Very cool idea. It even made the 6pm news.
Looks like great fun too: Paddle in your race, with the iconic Auckland Sky Tower lit up in the background, then grab a Red Bull, relax in the spa and watch the other paddlers head out into the darkness…
I'll let the photos do the talking though…
(There's plenty more pics on Facebook as well)

Hat tip: JP Tobin
All photos © Jetts City Surf Series
(view the full gallery on Facebook)