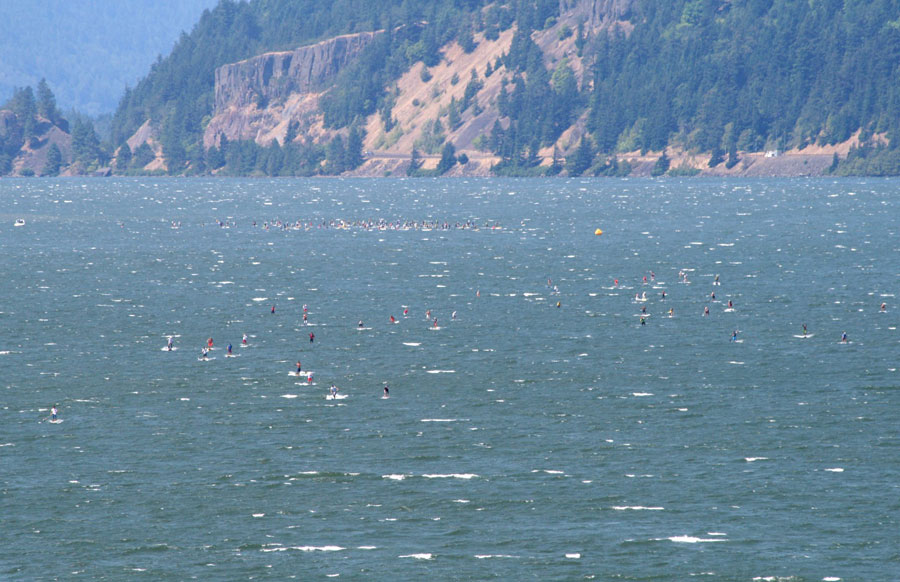 August 20, 2012
by Christopher Parker (@wheresbossman)
The Awesome, High-Res "Gorge Downwinder" Race Photo
Check out this epic photo from yesterday's Naish Columbia Gorge Paddle Challenge Downwind Race. Gives you a good idea of how awesome the conditions were.
In the foreground you've got the 40 or so paddlers from the Elite Downwind race, while in the background are the 100+ from the Open Downwind race (which started 5 minutes later). And they're all surrounded by white caps, bumps and waves as far as the eye can see. Fun times.
The pic is 3612 x 2338, so click here to view (and zoom in on) the original, full-sized version thanks to Big Winds.
Can you spot who's who?
Race winner Kai Lenny is in the bottom, left-hand corner of the shot (white shirt, blue shorts). About 100 metres to the right you've got Jamie Mitchell (grey shirt) and Connor Baxter (black shirt) side-by-side, with Slater Trout (red shorts, white shirt) following closely behind. Directly above Slater you can see Dave Kalama and his signature red race shirt.
To the left of Kalama there's a group of five paddlers, which includes Chase Kosterlitz (white shirt, white hat) on the far left, as well as Chuck Patterson, Kody Kerbox and Matt Becker. Behind those guys that's probably Thomas Maximus in the orange cap.
You can take a look at more shots in our Naish Gorge Paddle Challenge photo gallery, and of course we've got the full Naish Paddle Challenge SUP race results available as well.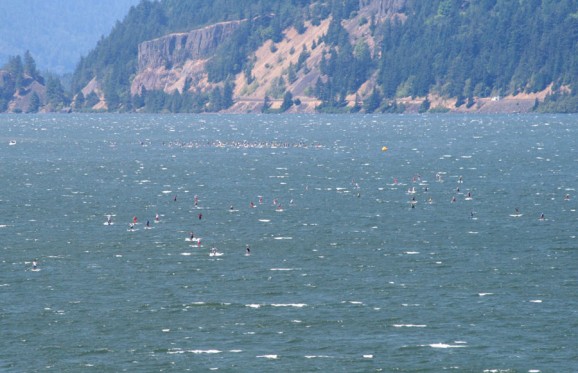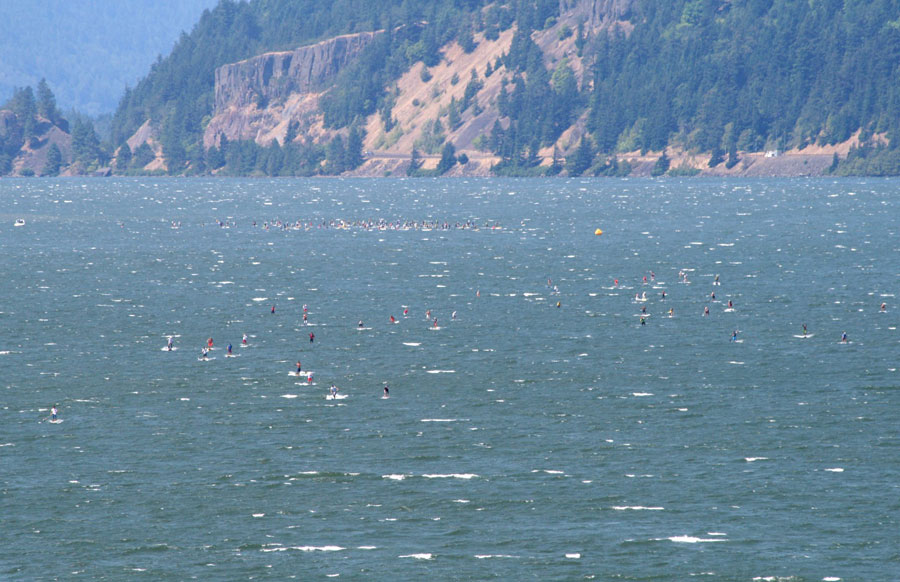 >>> CLICK HERE to view (and zoom in on) the high-res version