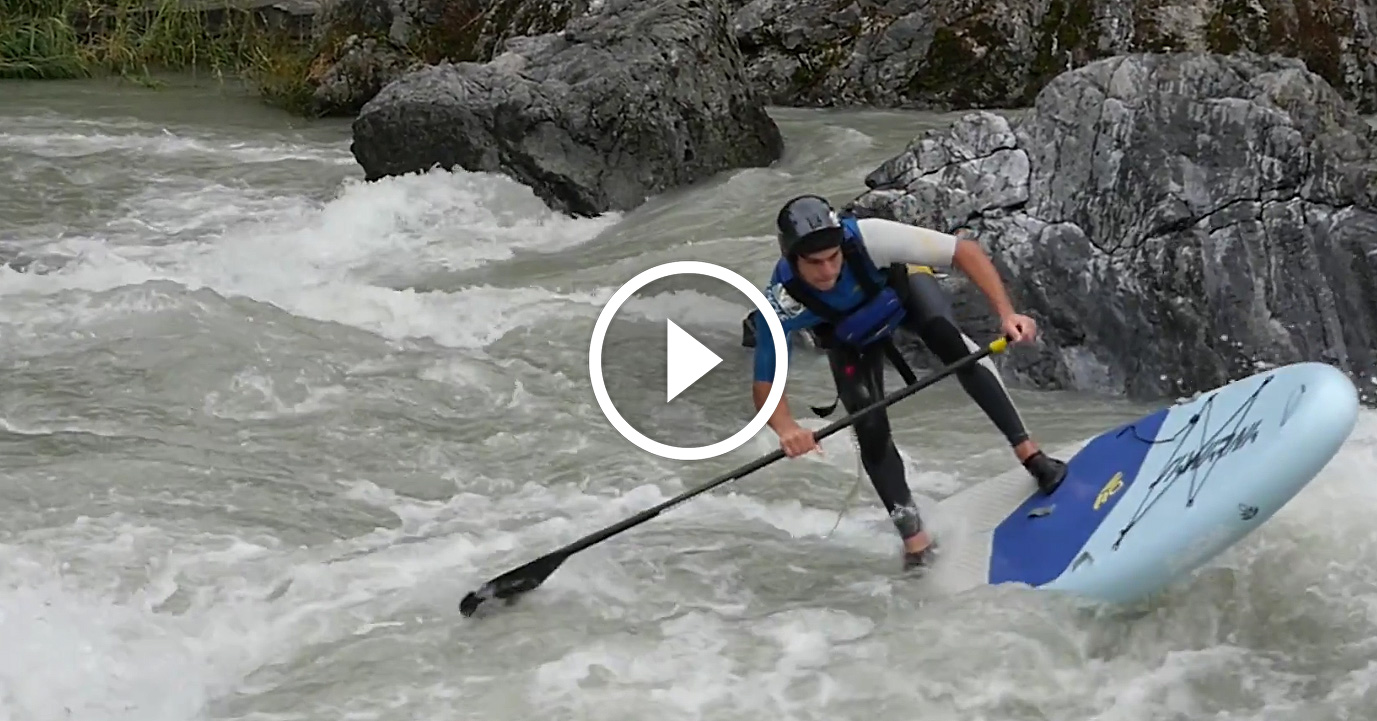 January 7, 2016
by Christopher Parker (@wheresbossman)
WATCH: Mo Freitas' Epic Paddle Journey Through Japan

If you've ever thought about paddling in Japan but needed a little more inspiration to book your trip, or if you just want to sit back and enjoy 7 minutes of SUP magic, watch this video.
Mo Freitas, one of the best paddlers in the world right now, did a solid tour of Japan late last year. And by the looks of it, he had a mighty fun time.
There's an awesome river session with Japan's whitewater SUP pioneer, Masayuki "Yaku" Takahata, where Mo reminds us why he dominated the Payette River Games. Oh and how's that move from Yaku at the 2:03 mark?!
There's also some highlights from the World Series Japan, as well as the Japan Cup that was held two weeks later (and where the Focus team rider topped the podium).
Throw in some cold water shredding (yes, Japan gets rad surf — a few of the local boys took Mo to a secret spot during a typhoon swell), and you've got a pretty mean combo.
The whole thing is capped off with a perfect soundtrack which, alongside the awesome footage, gets me totally amped to book a flight to Japan.
Mo and his dad, Tony, were over there for three whole weeks last September, which they said was "Just long enough to start questioning which is the right side of the road to drive on!"
The boys were hosted by the crew from Sawarna SUP, who they wanted to give a special shout out to for the generous hospitality.
Sounds like Mo and his dad had an amazing trip — they told me they'd encourage every paddler to go visit the country and experience the natural wonders. Japan is a land full of culture, beauty, respect and amazing cuisine ("The food is ONO!" – Tony).
It's also a land with a rapidly growing SUP scene: There are a couple of international races already lined up this year (the Japan Cup and the World Series Japan), plus a burgeoning local community of stoked paddlers.
Mo has been mighty busy this week. After chasing some new year's outer reef bombs on the North Shore, he turned around and claimed the Da Hui Backdoor Shootout at the world's most famous surf spot. I daresay Mo was channeling some of that Japanese zen while charging Pipeline…
Mo Freitas isn't a star of the future; he's a star right now.
Go watch the clip up top and enjoy it one more time.