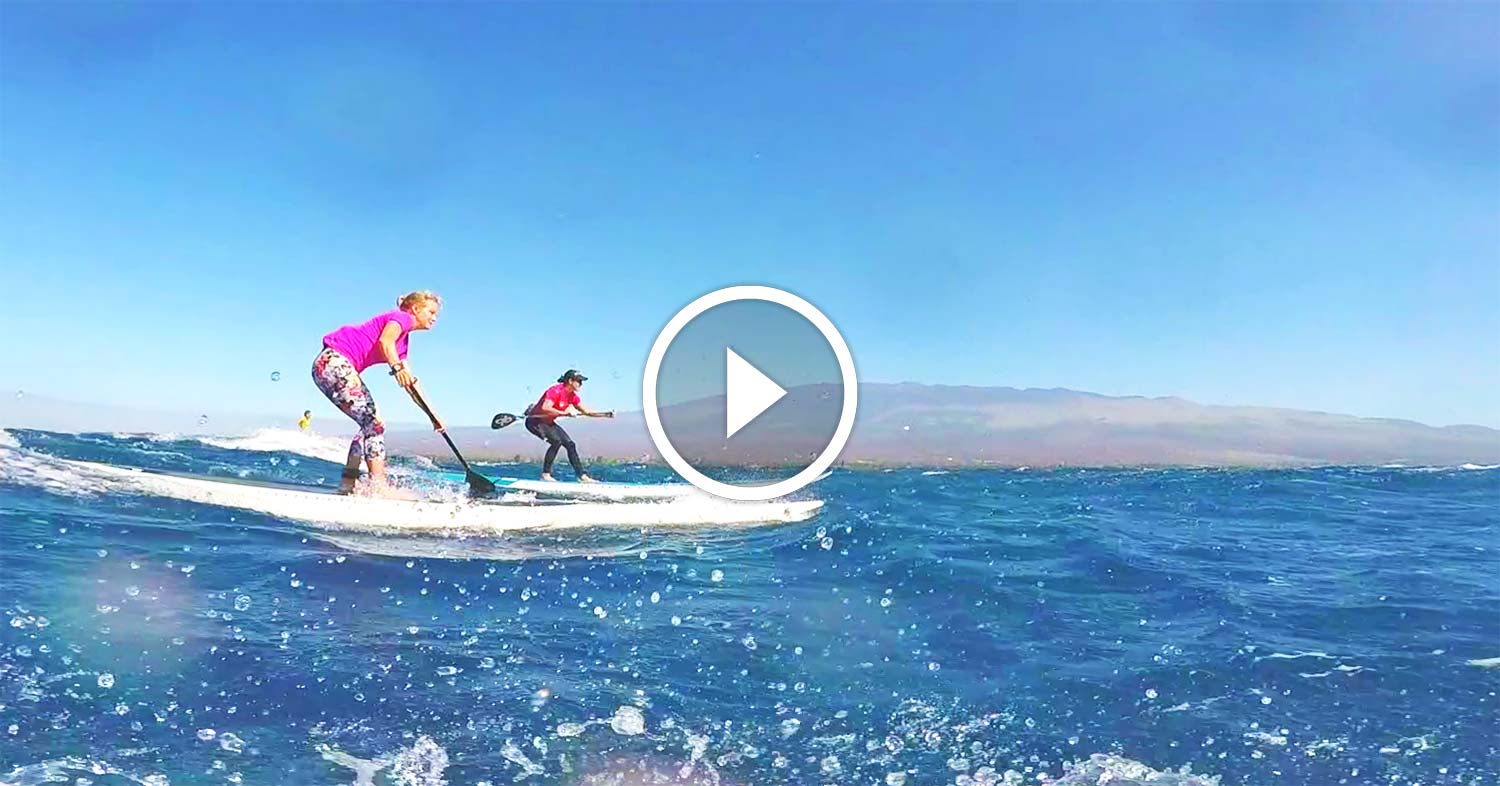 February 2, 2017
by Christopher Parker (@wheresbossman)
WATCH: Another Downwind Gem from Jeremy Riggs and the Maui Crew
Just a few days after posting footage of that awesome Kihei downwinder, Jeremy Riggs and friends were back at it again earlier this wek, cruising along Maui's south shore from Kealia to Makena on some jealousy-inducing bumps.
The course from Kealia to Makena (which is basically a 'Kihei Run') isn't as famous as Maui's legendary Maliko Run on the north shore, but as you can see from the footage above it can be just as much fun.
I'm loving the new camera angles Jeremy has been playing aorund with — it's amazing how much of a difference turning your GoPro 90 or 180 degrees can make.
If you'd like to be gliding across the ocean on endless Hawaiian swells, get in touch with jeremy and line up some of the best downwind coaching on the planet via Paddle With Riggs.
Want some more more inspiration? Head on over to our /v tab for 400+ paddle boarding videos from around the world.