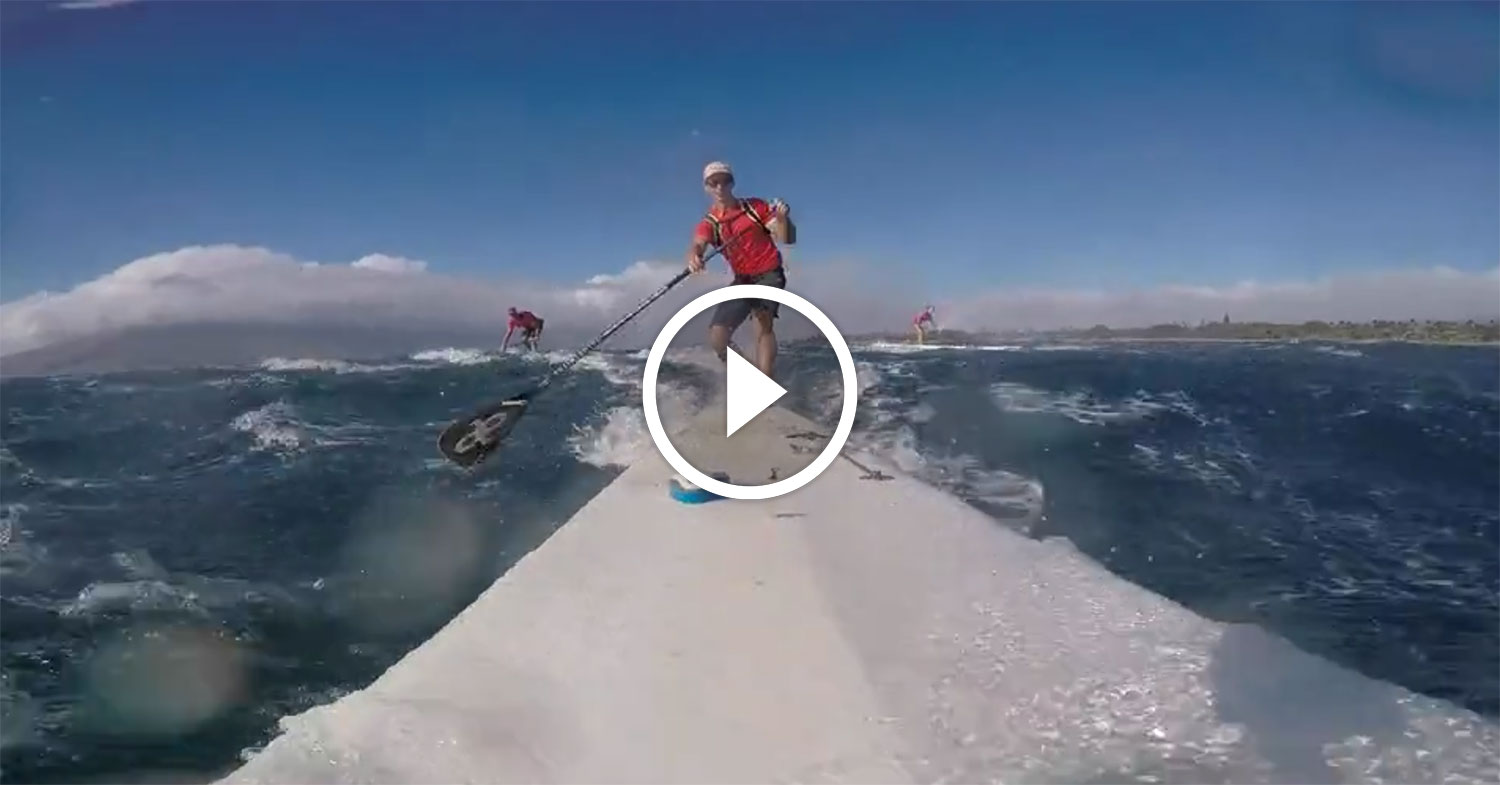 January 23, 2017
by Christopher Parker (@wheresbossman)
Watch Jeremy Riggs' Downwind Dream Run on Maui's South Shore
Take a ride along Maui's south shore with Jeremy Riggs and watch as the downwind guru scores a dream downwinder on the Kihei Run.
With a wind advisory forecasting 50 knots, Jeremy joined his friends and fellow downwind experts Randy Royse and Devin Blish (the Maui2Molokai champ) for a memorable session.
Some of those glides last for 30 or 40 seconds… And I'm not sure why something as simple as turning around your GoPro can be so effective, but I absolutely love that forward facing footage.
Although not as famous as the Maliko Run on Maui's north shore, the Kihei Run is one of the best downwinders on the planet when it's firing. While the swells don't roll as large as on the other side of the island, the glides on Kihei can be just as long if not longer (as this clip highlights).
Watch above and enjoy, and take a look at the Paddle With Riggs Vimeo channel for two dozen more great downwind clips.
Oh and if you want to ride bumps like these guys, follow Paddle With Riggs on Facebook to access some of the best downwind coaching on the planet.