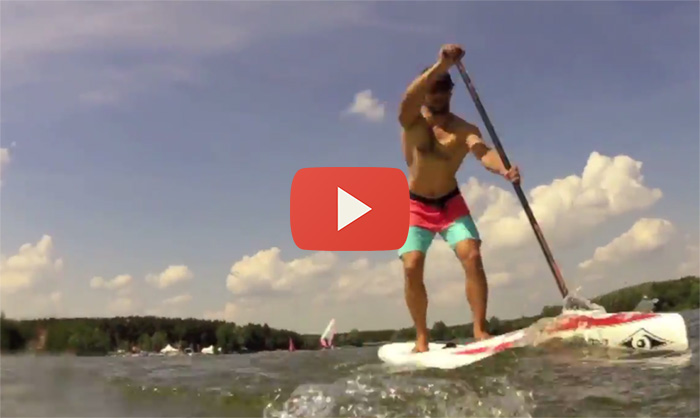 June 19, 2014
by Christopher Parker (@wheresbossman)
WATCH: An Inside Look At The Lost Mills Course (Paddle 18km In 80 Seconds)
We're less than 48 hours until one of the biggest events of the year: The Lost Mills race in Germany.
With a formidable lineup of talent and a unique flat water course, the 2014 Lost Mills is going to be a big race. We'll have live updates on Saturday as the race unfolds, but in the meantime let's take a look at the course itself.
BIC SUP team mates Chase Kosterlitz and Eric Terrien arrived in Germany early and have been practicing on the lake ahead of Saturday's main event. The duo feature in this cool little clip from the SUP Athletes Association, which takes you round the 18km course in just 80 seconds.
It's worth noting that these are the only guys to have ever won the Lost Mills: Chase won in 2012 while Eric saluted twelve months ago. So if anyone knows the course, it's them.
The Lost Mills race course is unique for several reasons: For starters, it's in the middle of nowhere in the beautiful Bavarian countryside. The main event, the 18km distance race, includes long stretches of flat water punctuated by some seemingly-easy but painfully-hard runs (or "portages) across sand and grass from one lake to another.
I've done this the last two years and can testify to just how hard it is. Whoever overcomes the stacked field to receive the winner's oversized beer glass will have certainly deserved it.