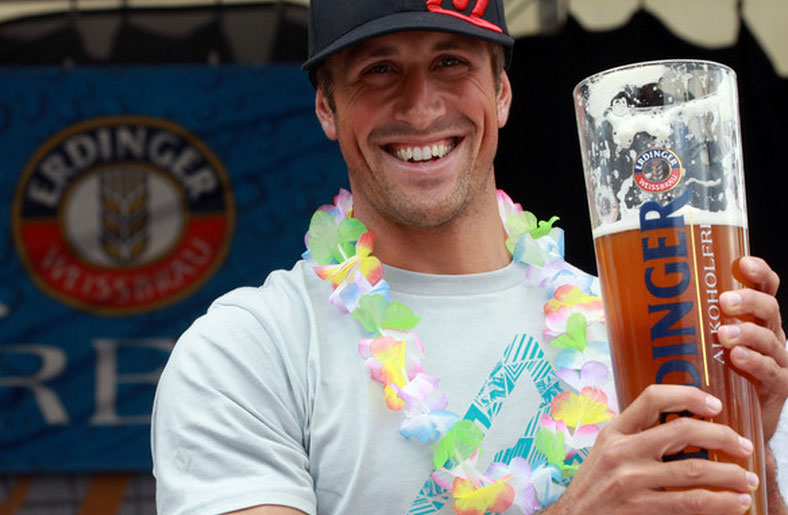 June 19, 2014
by Chase Kosterlitz
Chasing The Dream: Chase Kosterlitz Returns To Europe To Race, Teach And Drink An Oversized Beer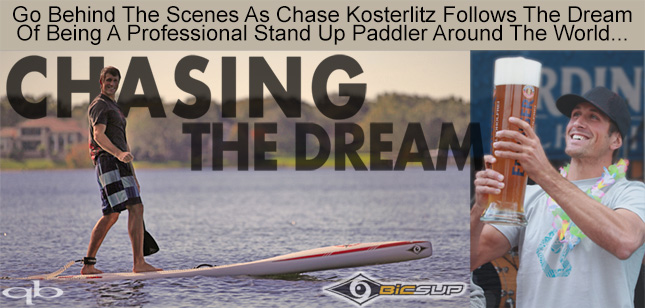 A lot has happened since I wrote my first featured blog post for SUPracer.com… In short: I got engaged, moved to California, helped launch the Stand Up Paddle Athletes Association and signed with my new board sponsor, BIC SUP.
With the race season getting into full swing I arrived in Europe on Tuesday for three weeks of racing and to visit the BIC SUP headquarters in France.
This weekend I will be competing at the Lost Mills event in the Bavarian countryside of Germany. The event site is the last place you would ever expect to play host to one of the most competitive SUP events in the world. Miles off of the autobahn, lies an 18 km long man-made lake where stand up paddlers from over fifteen countries as far away as Tahiti and Australia, will battle it out in one of the most competitive races of the year.
It is a unique experience to compete in a world-class event on a remote lake that is otherwise reserved for paddle boats and ducks. The Germans know how to put on an extremely organized event that I am proud to attend for the third year in a row.
If you are looking to travel to a European race the Lost Mills should be high on your list. If the racing is not enough, the after-party will seal the deal in a giant beer tent providing the full cultural experience and a nice way to end the event.
I love visiting Europe each summer for the travel experience, beer tents and the great passion Europeans have for SUP. Living in the US makes it easy to forget there are huge populations of 'stoked' paddlers around the world.
In my first day here I ran into two German families who came to the lake for the week simply because they love to paddle and wanted to watch the races. It won't be long before European events pass the participation numbers of events in the US. Most Europeans love to be active outside, rain or shine. With an average of 25 days of paid vacation annually, they will have plenty of time to continue to get out and paddle.
After Lost Mills, we will drive to Namur, Belgium for the Happy Summer SUP Race. This is probably the 'happiest' name for an event I could imagine. How could I not attend a race with happy and summer in it's name!?
The Happy Summer SUP Race is another fun event with a much more cosmopolitan feel than Lost Mills. The race site is on a river that flows through the city and sits directly under the shadow of a 10th century castle.
Only in Europe is it completely normal to include the word 'castle' in an event site description. One more reason to come over and join a European SUP race!
From Belgium I will hitch a ride to the northwest coast of France to visit the BIC headquarters in Vannes. I am looking forward to touring the factory where BIC makes most of their boards. Using similar technologies to their pens, the boards are fully recyclable and virtually indestructible. It's nice to see when SUP brands work to make the industry more eco-friendly as it continues to grow.
I'll finish my trip with a stop on the way home for the Midwest Stand Up Paddle Festival in Wisconsin. I'm looking forward to paddling in a new city and meeting another great community of paddlers. The beauty of SUP is that I know whether I'm paddling through a river under a Belgian castle, or on a lake in America's Dairyland, I'm certain I will always have a good time and meet great people.
In both Europe and in Wisconsin I will be hosting SUPAA race official certification courses as well as paddle technique clinics. Email info@supathletes.com with questions or to register.
Happy Paddling,
Chase