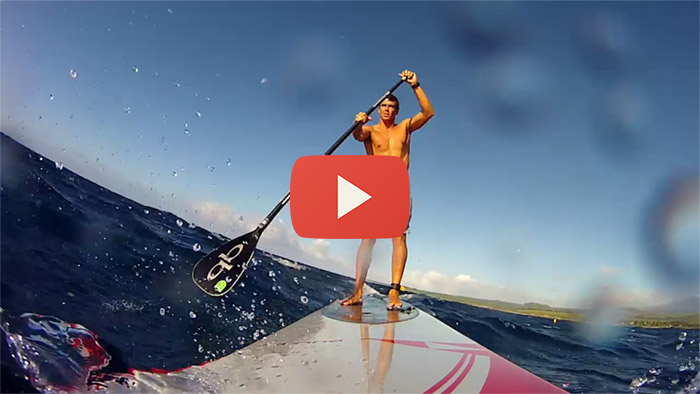 July 16, 2014
by Christopher Parker (@wheresbossman)
WATCH Livio Menelau Surf Maui's Endless Bumps

SIC Downwind Month: It's when the paddling world heads to Hawaii in search of big bumps and endless glides.
After yesterday's Maui 2 Molokai epic got us all fired up, here's another cool clip for you to enjoy. This features one of the fastest downwind paddlers on the planet: Brazo-turned-Maui-boy (and SIC team rider) Livio Menelau.
Livio took 5th place in last weekend's big crossing from Maui to Molokai, behind only the four superstars Connor, Kai, Dave and Travis. This was actually the 5th year in a row that Livio has finished top five at the M2M race. To say this guy is talented would be a mild understatement…
This video is more than just a fun clip, it's actually a free masterclass in SUP downwind paddling: Notice how much (or rather: how little) Livio is actually paddling? It's all about surfing the bumps and finding the best lines.
Watch, learn and enjoy.
(Oh and for the equipment geeks: Livio is on the 17'4″ SIC Bullet and is using Dave Kalama's signature "V Drive" paddle from Quickblade)
---