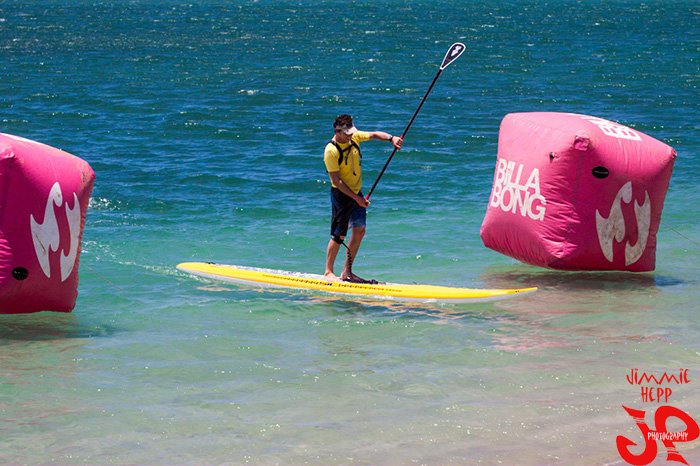 November 23, 2012
by Christopher Parker (@wheresbossman)
[RESULTS] Dave Kissane Crowned King Of The Harbour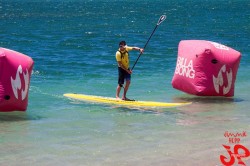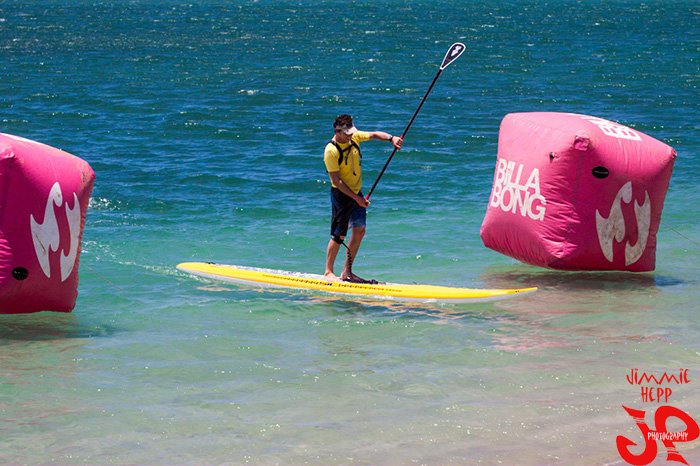 Dave Kissane has taken out today's King of the Harbour SUP race in Sydney, Australia. Despite a small field, several of Australia's leading paddlers lined up for the race, including the Gold Coast's Jake Jensen. The Naish young gun flew down just for this race, however he couldn't match the local experience and speed of Kissane. Another Sydneysider, Sam Parker (runner-up in The Doctor SUP race), rounded out the podium, just seconds behind Jensen.
Meanwhile in the women's race it looks like Neelie Brown has claimed a convincing win ahead of Terrene Black and Di Morrison.
The King of the Harbour was run as part of the Sydney Ocean Series, which includes surf skis, outriggers and SUPs. The next big event down that way is the 20 Beaches Classic on December 15th, which is looking set to draw a pretty stacked field of stand up paddlers.
*****
2012 King of the Harbour SUP Race RESULTS
Course: 9.6km (Fisherman's Beach to Manly Beach, Sydney)

| # | Name | Time | Division |
| --- | --- | --- | --- |
| 1 | Dave Kissane | 0:51:08 | Men's 14' |
| 2 | Jake Jensen | 0:51:32 | Men's 14' |
| 3 | Sam Parker | 0:51:47 | Men's 14' |
| 4 | Steve Morrison | 0:52:29 | Men's 14' |
| 5 | Charles Domin | 0:54:23 | Men's 14' |
| 6 | Peter Meyer | 0:57:12 | Men's 14' |
| 7 | Steven Floyd | 0:59:17 | Men's 14' |
| 8 | Simon Dodd | 0:59:40 | Men's 14' |
| 1 | Neelie Brown | 1:00:15 | Women's 14' |
| 9 | Luke Ratcliff | 1:03:21 | Men's 14' |
| 10 | Mark Mitchell | 1:04:53 | Men's 14' |
| 11 | Kevin Claret | 1:06:07 | Men's 14' |
| 12 | James Melhuish | 1:06:46 | Men's 14' |
| 13 | Mike Hayes | 1:08:12 | Men's 14' |
| 14 | Peter Shepherd | 1:08:56 | Men's 14' |
| 2 | Terrene Black | 1:09:08 | Women's 14' |
| 3 | Di Morrison | 1:15:34 | Women's 14' |
| 15 | Simon Pearce | 1:17:58 | Men's 14' |
| 16 | Paul Matthews | 1:26:49 | Men's 14' |