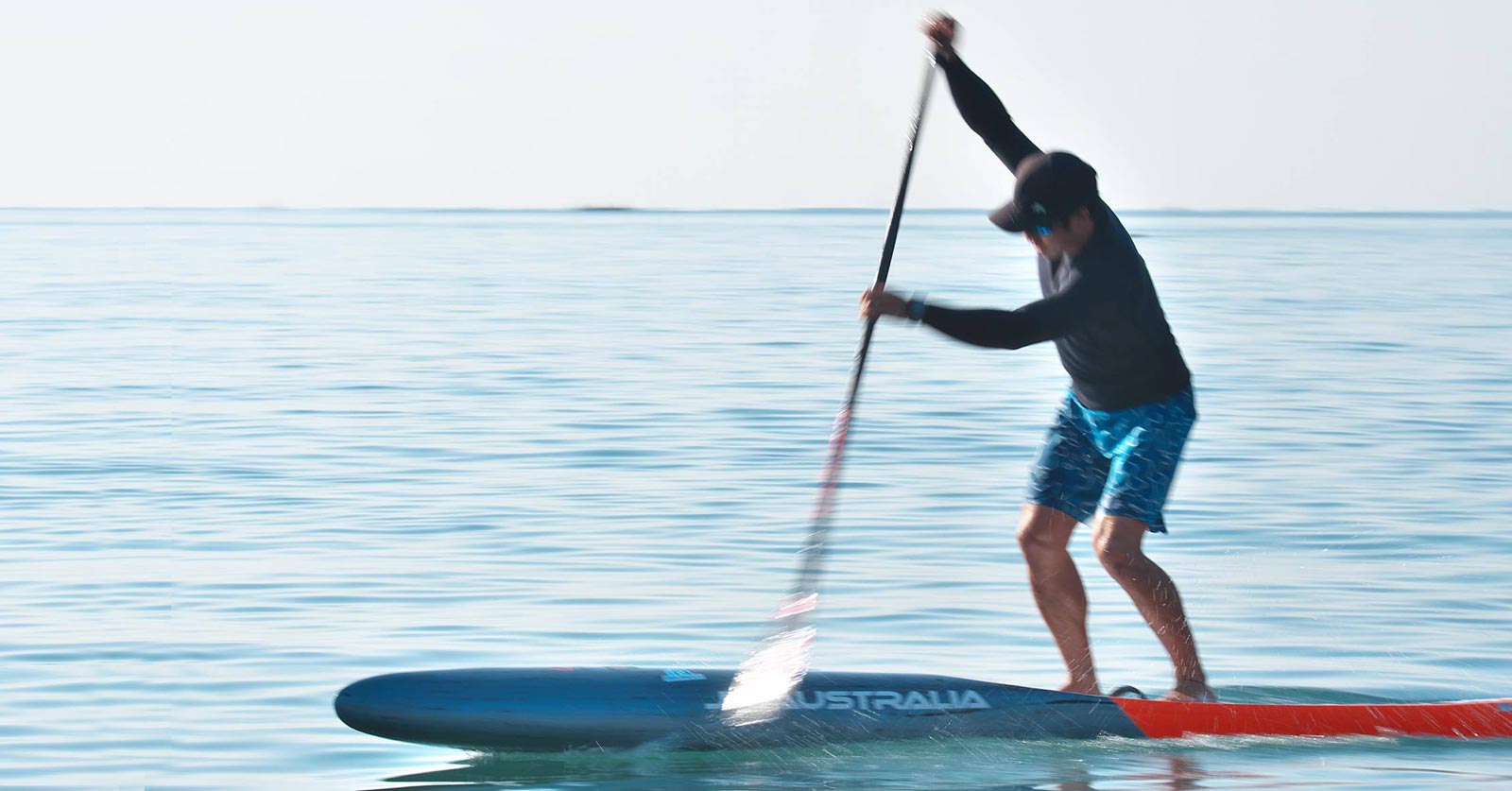 January 9, 2017
by Christopher Parker (@wheresbossman)
Japan's #1 Kenny Kaneko Joins Team JP Australia
Japan's top ranked paddler and best-known international export, Kenny Kaneko, has joined JP Australia, continuing the wave of team changes among top athletes in the new year.
Kenny's new colours, which he announced on Instagram this morning, follows on from Jake Jensen's move to ONE last week and comes as several other top riders are getting ready to reveal their new stripes for season 2017.
Kenny has long been the shining light for Japan on the global SUP racing stage and is a regular fixture at the majors. After enjoying a string of solid results in season 2015, Kenny broke through for his first big victory in 2016 when he defeated Kai Lenny, Casper Steinfath and Mo Freitas to win the Hong Kong International. His current world ranking of 23 doesn't reflect his true talent and potential, and I expect he'll be rising through the ranks in season 2017.
When I chatted with him a few days ago, Kenny said he was very excited to start the new race season and believes the new team will help him reach his goals in 2017.
Team JP Australia includes international athletes Vinnicius Martins from Brazil, Chase Kosterlitz from the USA and Peter Bartl from Austria. Kenny spent the past few seasons racing for Team SIC.
Although he calls Japan home, Kenny actually grew up in Huntington Beach, moving back to Japan as a teenager and taking up outrigger canoe to escape the crowded local surf lineups. Just like the Danny Chings and Travis Grants of the world, this love of outrigger transitioned to a stand up paddling career.
If you follow him on Instagram, you'll see Kenny training every week on his OC-1, while he's also competed in the prestigious 'Molokai Solo' outrigger race several times. This outrigger background helps explain his strength on a stand up paddle board, particularly in the longer, tougher races where Kenny really excels.
When you speak with Kenny Kaneko you'll meet a very humble and respectful young man, however on the water he's a fierce competitor that sets high goals for himself, while the serious dedication he shows in his training puts him on a different level to most paddle athletes.
The first big race of the season for Kenny, and many others, will be the Carolina Cup in April, while the newly-minted JP rider is also looking to hit Europe in the summer.
https://www.instagram.com/p/BPD1NgRAnwk/