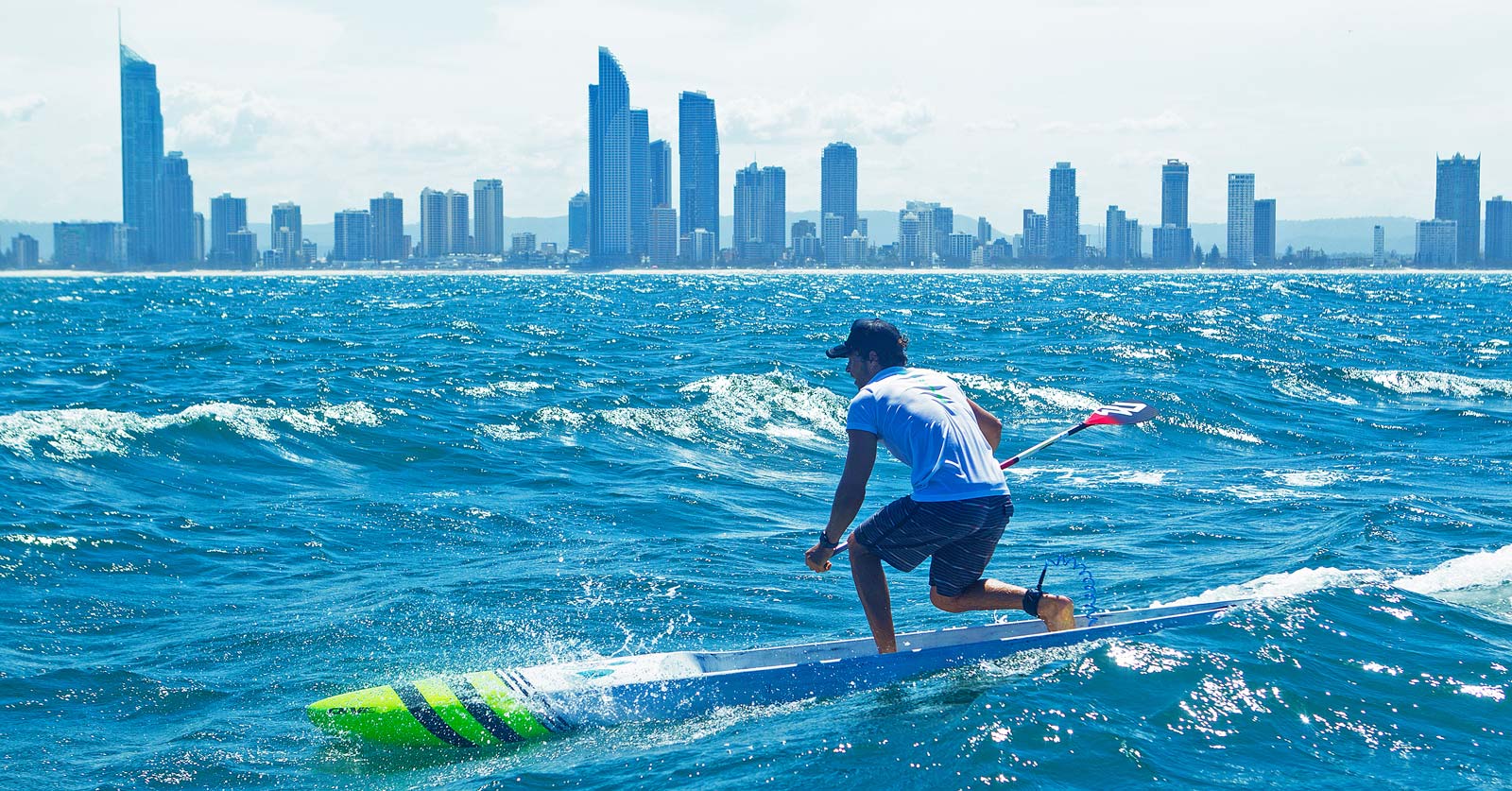 January 1, 2017
by Christopher Parker (@wheresbossman)
Jake Jensen Joins Team ONE as Boutique Aussie Brand Looks to Punch Above Its Weight in Season 2017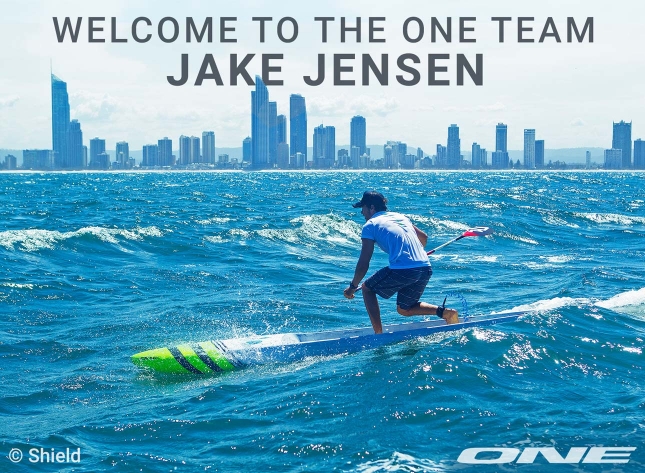 [notdevice] [/notdevice]
ONE SUP has just announced the signing of top paddle athlete Jake Jensen, a major pick up for a boutique brand that's aiming to punch above its weight and give the powerhouse brands some stiff competition.
Jake joins ONE team riders (and brand co-founders) Paul and Angie Jackson as the Australian-based squad looks to compete against the well-estsblished international race teams in season 2017.
While he's 'only' ranked 12th in the world right now, Jake has been one of the world's top paddlers for the past few years now. Season 2016 was annus horribilis for the Australian, who admitted halfway through that he was struggling with his motivation, form and equipment, and that he'd look for a total reset at the beginning of 2017.
Though even with a poor season by his own standards, Jake still finished the year within shouting distance of the top 10 after strong results at big races such as the Lost Mills and Gorge Paddle Challenge.
Given his raw talent, experience and potential, I expect the Queenslander will be back in top five contention by the second half of 2017.
Jake is taking a more focused approach to the new season, selectively targeting just a couple of the major standalone events such as the Gorge and Pacific Paddle Games while also having a serious crack at knocking off Connor, Casper, Kai and the other young guns on the soon-to-be-renamed World Series.
The former world number four and 2014 Battle of the Paddle runner-up spent the past three seasons on Team Fanatic.
With the help of designer/shaper (and under-rated athlete in his own right) Ben Tardrew, ONE SUP has created a solid range to compete with the big boys.
ONE's 14′ Storm downwind board has been turning heads in Australia over the past few months (that's the board Jake is riding in the promo shot up top), while the brand made a splash a couple of weeks ago with the launch of their new 17'7″ unlimited. That puts them in direct competition with the likes of SIC, NSP and Sunova in the battle of the big boards as the demand for open ocean guns begins to surge in Australia.
Jake's signing will also give the squad a huge boost on our Battle of the Brands leaderboard, with Team ONE set to leapfrog Hobie, Riviera, Fanatic (who will drop right down) and Riviera to a new ranking of #6 in the world.
(We'll update Battle of the Brands later this week after a few more athlete team changes get announced.)
With Jake set to rebound after a relatively quiet year (along with team mate and ONE co-founder Angie Jackson who also had a light season), ONE will probably be knocking on the door of the top five before too long.
Apart from Jake, Ben and the Jacksons, other ONE team riders include the under-rated British expat Kate Baker, Swiss dark horse Nico Schenk and Aussie hero Steve 'Wild Man' Walker, all of whom train on the famous Currumbin Creek on Queensland's Gold Coast.
ONE is in an enviable position to most brands, essentially owning their own vertical channel that includes a retail shop, team riders and designers, along with an elite training group that serves as both a testing ground and initial customer base.
So while they don't have the budget of the big teams such as Starboard and Naish, look for ONE and their signature green-arrow boards to punch above their weight in season 2017.

https://www.instagram.com/p/BOwLuaQlrb2/