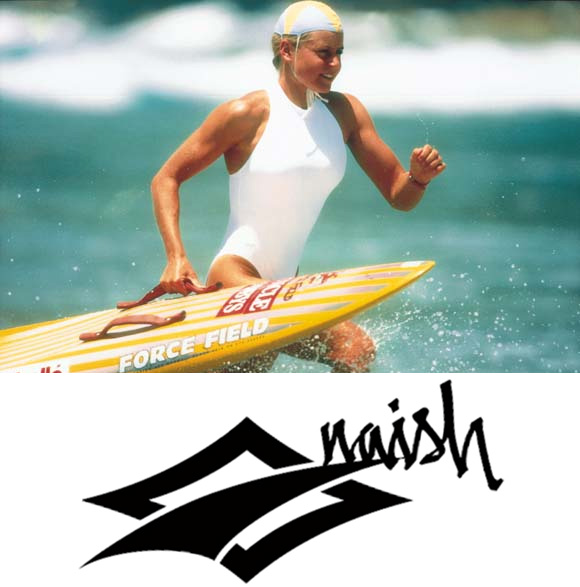 December 22, 2012
by Christopher Parker (@wheresbossman)
Karla Gilbert – One Of Australia's Greatest Ocean Athletes – Joins Team Naish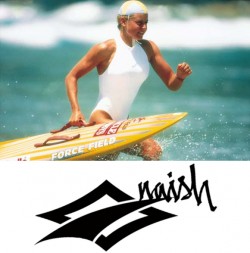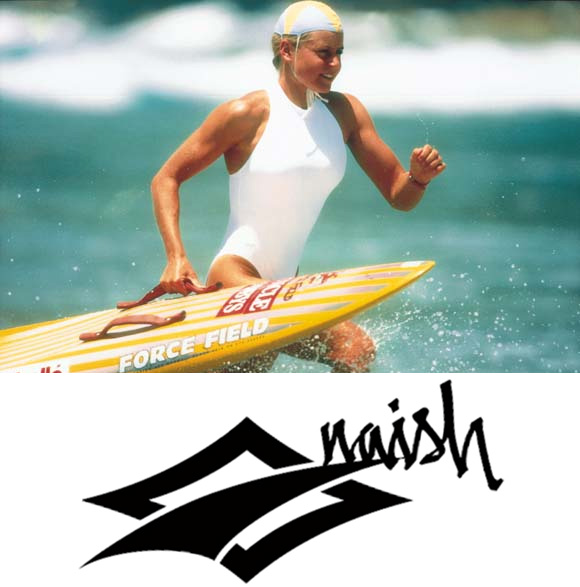 One of Australia's greatest ocean athletes of all time, Karla Gilbert has signed with Naish to revive her racing career in the sport of SUP. From the mid 90's to the early 2000's Karla was near unbeatable in the sport of surf life saving, stringing together several national and world championship titles in her trademark white swimsuit.
If you're not familiar with the sport, one of the most prominent disciplines in surf life saving is prone paddle boarding, which is of course very similar to SUP racing in terms of athletic requirements. We've already seen several paddlers make the jump from prone to SUP: Jamie Mitchell, Candice Appleby, Jake Jensen and many more of the world's elite developed their paddling talents laying down, and now Karla Gilbert looks set to add her name to that list.
I remember seeing Karla on national TV here in Australia every weekend during the "IronWoman" racing season, and upon retiring in 2003 she was considered the greatest female surf life saving athlete of all time. Karla's countless victories include:
– Back to back World Championships
– 16 Australian Gold Medals
– 5 World Championship Gold Medals
– 7 consecutive IronWoman series championship titles
Karla has also won a prestigious Order of Australia Medal (OAM) and was inducted in to the national Sporting Hall of Fame in 2005.
The Gold Coaster began training for SUP racing seriously this year, joining in with the Currumbin training group of Angie and Paul Jackson. Despite having been "retired" from racing since 2003, Karla quickly proved she could be one of Australia's leading female stand up paddlers by claiming a 2nd and a 1st at the Australian National SUP Titles.
With another six to twelve months of SUP race training under her belt, look for the former champ to make a big impact on the international racing scene. If she's anywhere near as good at Stand Up Paddling as she was on the prone board, then you'll be seeing the name Karla Gilbert a lot more often on SUPracer.com next year.
So congrats to Karla for joining the Naish team, and well done Naish Austalia for having signed one of the all time champions of ocean racing.
You can follow Karla on Instagram, Twitter, her blog and also on our Who's Who of the SUP racing world: SUPstagram.