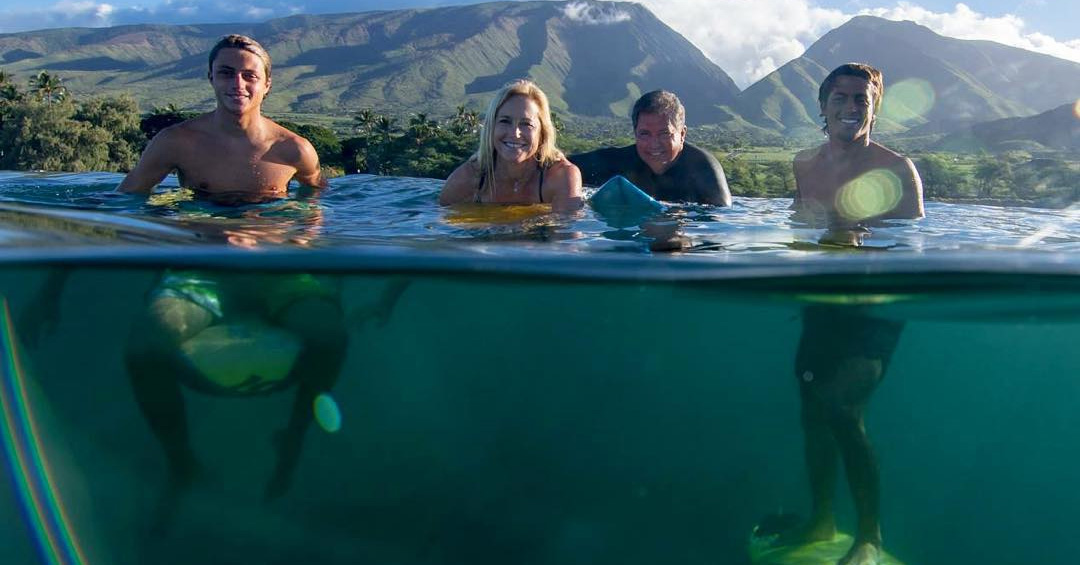 January 7, 2016
by Christopher Parker (@wheresbossman)
Superstar: Kai Lenny Just Became the First Paddler to Hit 100,000 Followers on Instagram
https://www.instagram.com/p/BAOt9BALTcD/
As if it wasn't obvious enough already, it's now official: Kai Lenny is the biggest star in the world of stand up paddling. Today, Kai hit the magic 100k mark on Instagram, amassing more followers than any other paddler in the world.
Kai joined Instagram on the 21st of October, 2011, or 220 weeks ago. With 2,153 posts in the past four years, Kai is clearly an Instagram junkie, however his addiction is also clearly paying off. Just 20 months ago he had a mere 25,000 followers, while he was only just north of 50k this time last year. his fan base has exploded over the past 12 months, and I wouldn't be surprised if he hits 200,000 followers by December.
Though perhaps the Insty comparison with Kai is a little unfair to other stand up paddlers: The Maui superstar's following has ballooned largely thanks to his endless pics of charging ridiculously heavy waves at Pe'ahi (aka 'Jaws'), where he recently starred during the "most groundbreaking day in big wave surfing." It also helps when GoPro, Red Bull, Hurley and Tag Heuer repost your stuff.
But whatever the reason for his success, Kai is the one who's been in control of his own destiny. Kai has become the king of Instagram in the paddling world, and he thoroughly deserves it. He averages 3,000 – 6,000 likes per photo, which is more than the entire following of most people.
And although I love poking fun at Kai, I have a mountain of respect for the young man from Maui. He's an incredible athlete, a fiercely determined competitor, and on top of all that, he brings the sport more mainstream exposure than any other paddler, which is absolutely critical for the sport's future growth.
Although I'm worried Kai will quit SUP racing as soon as he triumphs in his beloved Molokai 2 Oahu race (I hope he doesn't, but I suspect he will), for now at least I absolutely love watching the Naish captain go head-to-head with other top guys in the sport.
In honour of Kai hitting the magic number, here are some of his best Instagram posts from over the years…
https://www.instagram.com/p/BAK66y6rTWm/
https://www.instagram.com/p/_rp39aLTS4/
https://www.instagram.com/p/_KRSITrTVH/
https://www.instagram.com/p/-E_QRerTbJ/
https://www.instagram.com/p/8sz0wkrTT_/
https://www.instagram.com/p/7JDDpjrTQO/
https://www.instagram.com/p/7BfRUCLTRl/
https://www.instagram.com/p/3PRMR8rTU9/
https://www.instagram.com/p/2uZCY5LTTK/
https://www.instagram.com/p/y5dbEnLTeR/
https://www.instagram.com/p/uFMBssrTTS/
https://www.instagram.com/p/kxZr8VLTW1/
https://www.instagram.com/p/WVmDF4rTfd/
https://www.instagram.com/p/MFnuYxrTfk/
https://www.instagram.com/p/ISn-3yLTUx/
https://www.instagram.com/p/Halny_rTfF/
And here's Kai's very first Instagram post from 220 weeks ago. It took me half an hour to scroll all the way to the bottom of his insta feed and it's a picture of a dog…
https://www.instagram.com/p/QzgCz/