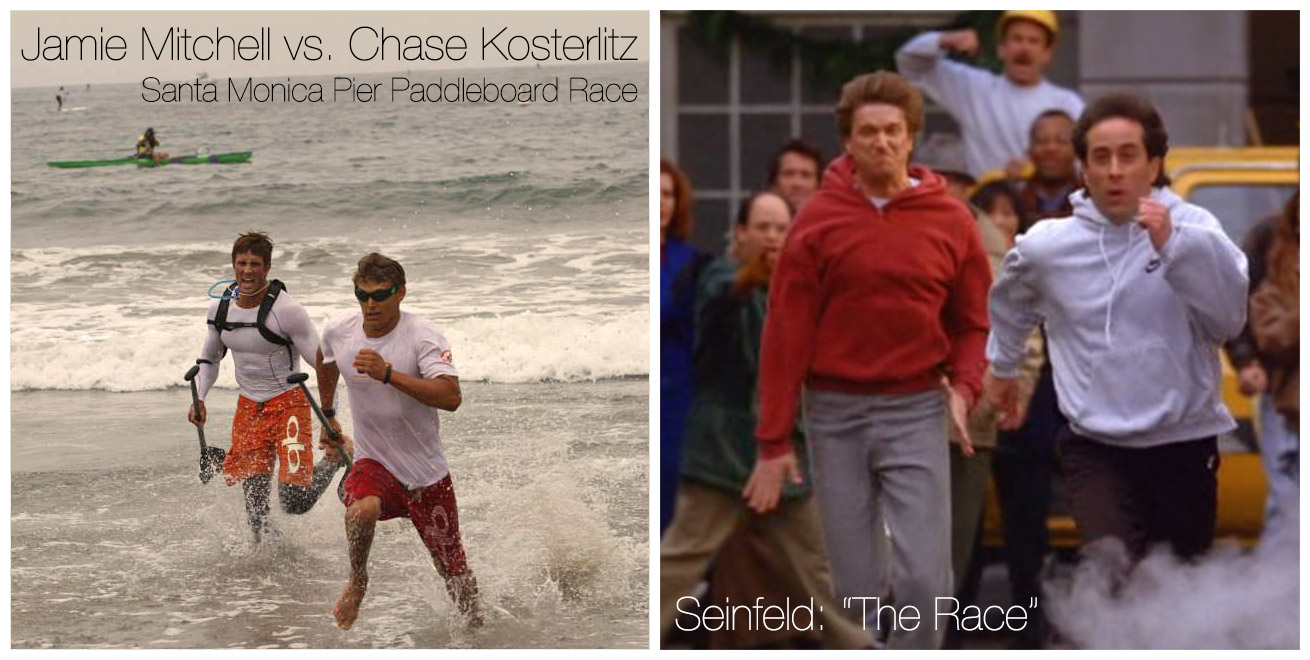 June 7, 2014
by Christopher Parker (@wheresbossman)
Jamie Mitchell vs. Chase Kosterlitz: The Race (With Apologies To Jerry Seinfeld)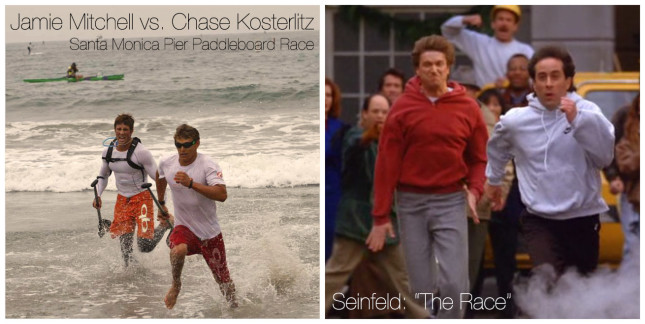 So the Santa Monica Pier Paddleboard Race was held earlier today and won by Shae Foudy and Jamie Mitchell.
Jamie took out the men's 5.5 mile distance race just six seconds ahead of Chase Kosterlitz, with the two surfing the same wave to the shore before one last sprint through shallow water to the line.
Jamie won.
With his surf life saving background and incredible fitness, Jamie is near impossible to beat in shallow water running.
The whole sequence was eerily similar to *that* finish up at Lake Tahoe a couple of years ago.
However today's finish in Santa Monica reminded me even more of another race…
A different kind of race.
THE Race.
Seinfeld. Season 6. Episode 10. "The Race".
Twenty years after winning a high school track race that has since taken on mythical proportions, Jerry Seinfeld runs into his teenage nemesis, Duncan Meyer.
Duncan finished second in that legendary race but has always been convinced Jerry cheated and got a false start. Duncan has constantly demanded a rematch ever since, but Jerry always says the same thing: "I choose not to run!"
However now Duncan is the boss of Jerry's girlfriend, Lois, whom he threatens to fire if Jerry doesn't race him again.
With no choice, Jerry agrees to the rematch and the rest, as they say, is history.
It's quite possibly the greatest piece of television ever produced.
And for some reason, that's what I instantly thought of when I saw Jamie outsprinting Chase again…