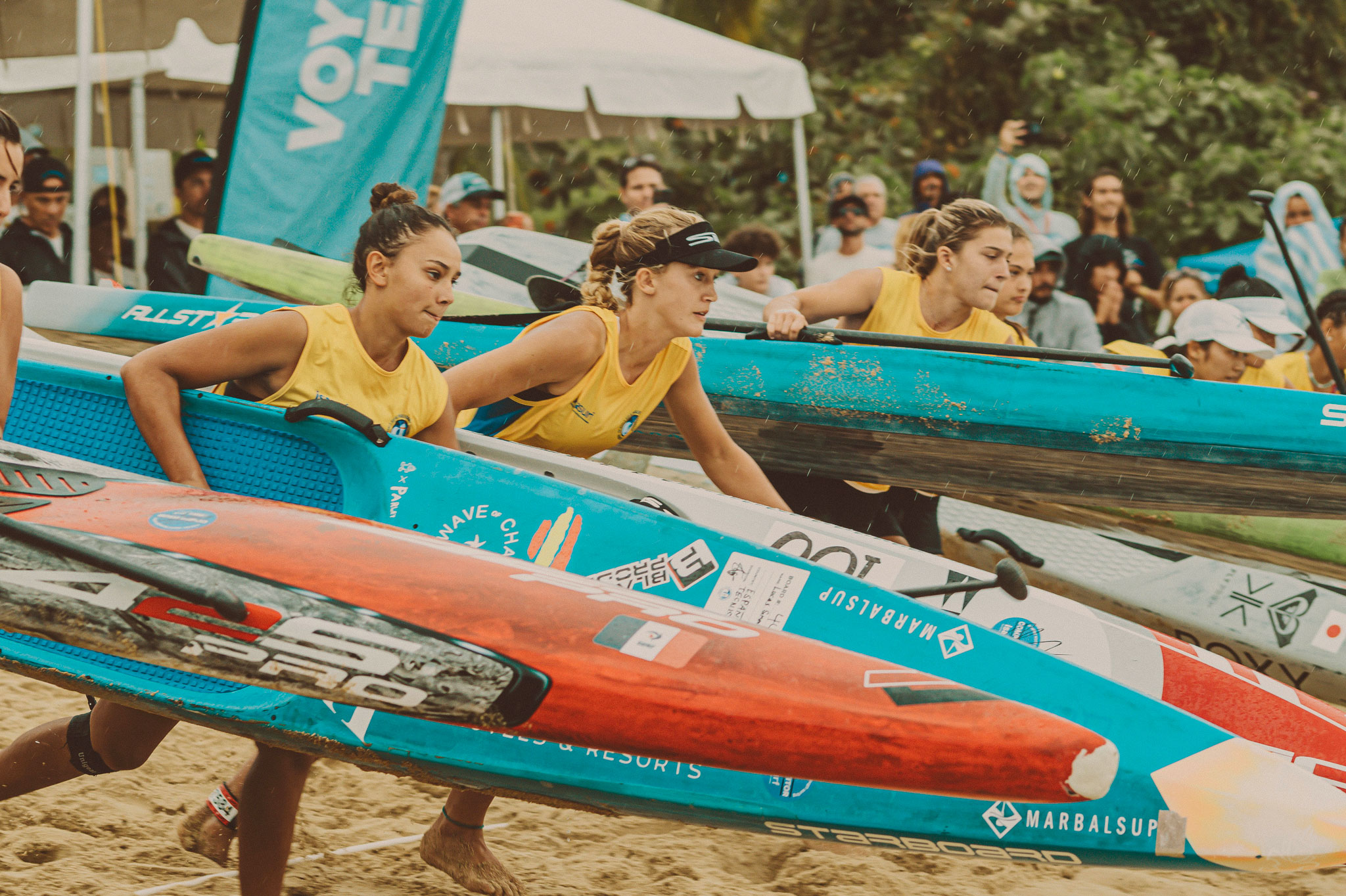 November 5, 2022
by Christopher Parker (@wheresbossman)
ISA Worlds: The future on show at junior race day in Puerto Rico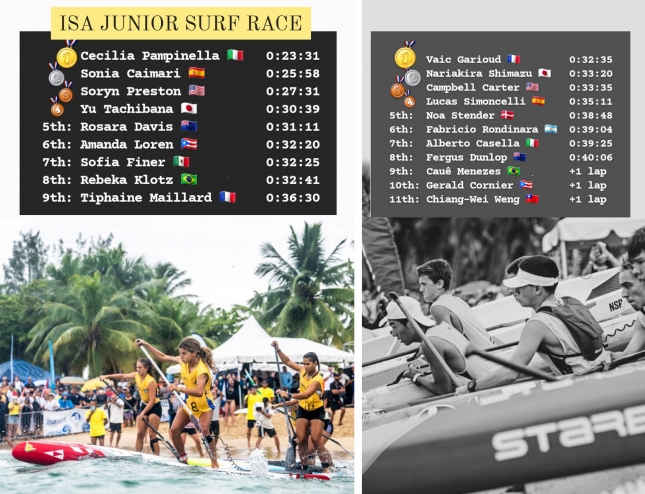 It was pouring rain in Puerto Rico today — a fitting metaphor, perhaps, for the "storm of young talent" that's been making their mark on the sport at the ISA Worlds this week.
16-year-old Cecilia Pampinella took gold in a commanding performance to win the girls race for Team Italy, while the medals continued to rain down on Team Spain with Sonia Caimari claiming silver (another one of the Mallorca kids). At just 13 years of age Soryn Preston showed the future is bright for Team USA with the bronze, and Yu Tachibana continued Japan's success with the fourth-placed copper medal.
Over in the junior men's race … oh boy.
16-year-old Vaic Garioud won gold for Team France with a brilliant performance. If that name sounds familiar it's because it is: Vaic is Noic Garioud's little brother, and apparently he's following the same path to paddling stardom. How many world titles will the Garioud family win in the next 10-15 years?
Nari from Japan took the silver to continue a stellar run for his country's youth at this event while Team USA's Campbell Carter was right behind in the bronze position. And it wouldn't be a junior ISA podium without Team Spain: Luca Simoncelli claimed the copper and yet another medal heading home to the magic island of Mallorca.
photo credits: @pablofrancostudio / @waterworkmedia