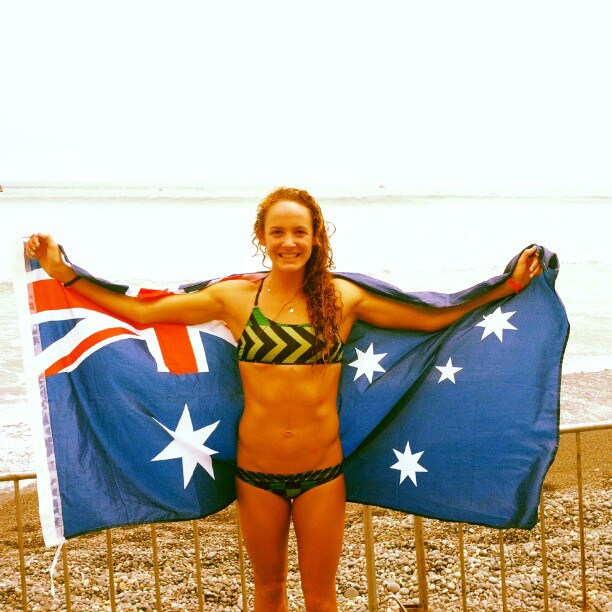 ISA World Champs Day 5 Recap: Aussie Dominance Continues As Prone Races Deliver Excitement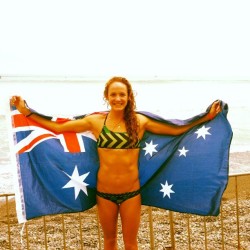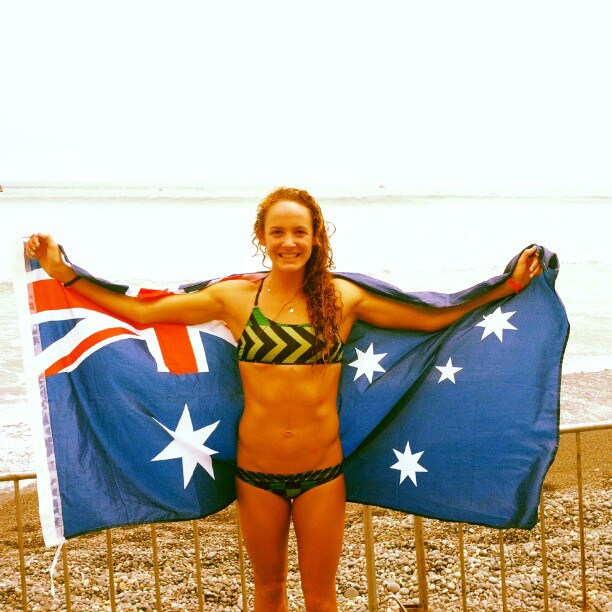 Another great day in Peru with Day 5 of the ISA World StandUp Paddle and Paddleboard Championship producing plenty of excitement on the water.
The almighty Team Australia kept their unbeaten streak alive by taking Gold in both the men's and women's prone paddleboarding "Technical Course" race. Both races served up a lot more excitement than was possibly expected, with Golden Girl Jordan Mercer being pushed literally right to the beach by Anna Notten, while Brad Gaul made a slight mistake and lost the title to team mate Lincoln Dews.
The Aussies also sent a paddler into each of tomorrow's SUP surfing finals, meaning the team could possibly do 12-medal clean sweep of this event. Tomorrow is the big finale with five Golds up for grabs, but in the meantime check out today's race results plus photos of the action…
*****
Women's SUP Technical Course semi-final
1st Angie Jackson (AUS)
2nd Olivia Piana (FRA)
3rd Barbara Brasil (BRA)
4th Shannon Bell (CAN)
5th Marie Buchanan (UK)
6th Laura Quetglas (ESP)
7th Romina Alvarez (PER)
8th Shelley Bradfield (RSA)
9th Edimar Luque (VEN)
10th Kym Freeman (PUR)
11th Tomoe Yasu (JPN)
12th Martha Diaz (MEX)
13th Petra Offermans (GER)
14th Loreno Barbero (ARG)
Top 12 qualified for Saturday's final
Women's Prone Technical Course Race
1st Jordan Mercer (AUS)
2nd Anna Notten (RSA)
Full results soon…
Men's Prone Technical Course Race
1st Lincoln Dews (AUS)
2nd Brad Gaul (AUS)
3rd Ryan Butcher (RSA)
Full results soon…
Team Relay Heats
Teams qualified for Saturday's final (unofficial)
Australia
Mexico
Brazil
Canada
South Africa
France
>>> Photos and race recap coming soon…