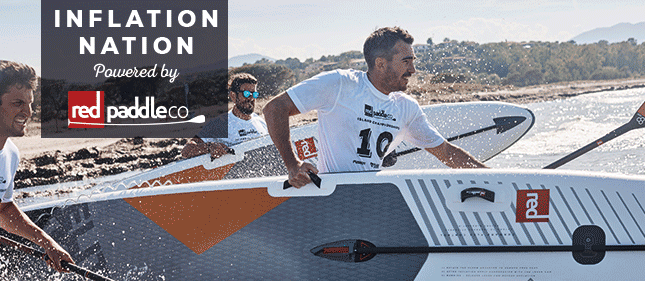 Welcome to Inflation Nation, the new home of inflatable stand up paddle board racing. From news to reviews to epic video views, Inflation Nation will cover every angle of the inflatable SUP world.
Whether it be pioneering new SUP racing locations, debating the future of the sport or creating entirely new paddleboarding race formats, inflatables are starting to play a serious role in the sport of stand up paddling. And when it comes to inflatables, no brand stands up bigger and better than Red Paddle Co.
Red Paddle Co. has been crafting nothing but inflatables since 2008, which has given them the time and focus to become a market leader in the battle of the blow ups. And with their new ultra-light, ultra stiff "MSL" technology, Red has again created the next generation of inflatable stand up paddle boards.
Go and explore Red Paddle Co's 2017 range, or simply take a look at our latest inflatable stand up paddle board news and insights below…
---
[postlist id=34012]