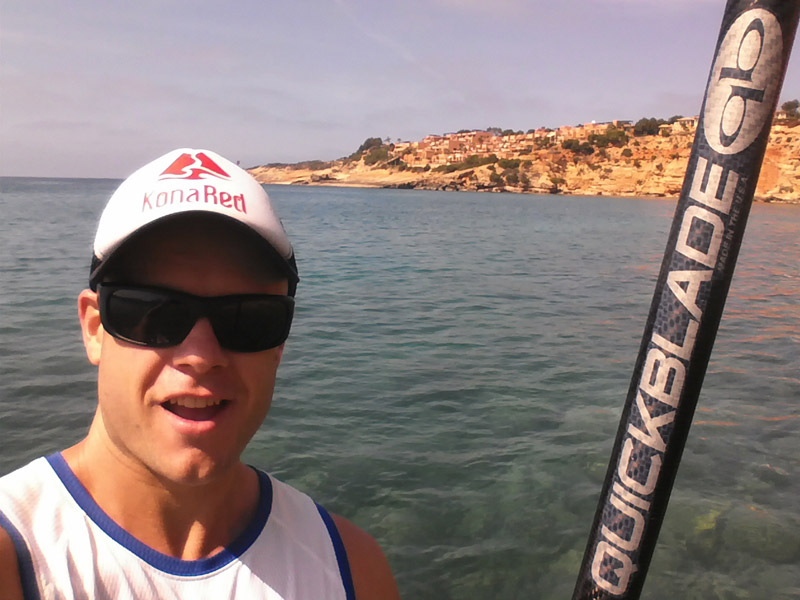 April 17, 2013
by Christopher Parker (@wheresbossman)
Ok, So This Mallorca Place Is Actually Pretty Epic…
I think I've found my new home… I'm currently living on the island of Mallorca and will be here for the next couple of weeks. Partly to escape the cold, partly to train and get back into race shape, but mainly to compete in the awesome Port Adriano SUP Race that'll be happening on the 27th & 28th.
I flew here from Sweden, where it was cold (very cold), grey and raining. Oh and most of the water there was frozen solid. Not the greatest SUP racing conditions… So when I arrived in Mallorca a couple of days ago I was stoked to find blue skies, sunshine and a hardcore local SUP crew that generously welcomed me into their training group.
The impression I've always had of Mallorca mainly involved charter hotels built in the 80s and too many British tourists. Both of which are quite accurate. But what I never realised about this island in the Mediterranean is that it boasts some breathtakingly beautiful natural scenery…
It's hard to describe, and the pictures don't really do it justice, but there's some combination of rugged rocks, countless caves, and beautiful blue waters that make this place special. And it's warm. Perfectly warm. I went from 45 degrees in Abu Dhabi to 5 degrees in Sweden to 25 degrees in Mallorca.
I think I've found a happy medium.
I've been training in style thanks to the team at Mar Balear SUP Center, which sits on a small, luxury marina in the relatively quiet and peaceful Port Adriano. The Center is run by a dedicated team of Mallorcan paddlers, including Spanish SUP racing champions Manuel Simoncelli and Laura Quetglas. It's a unique spot where we're training; beautiful natural scenery but also a bunch of giant luxury boats, with us surfer/paddler types somehow made to feel welcome in the mix.
Next weekend is the big event: the Port Adriano SUP Race. The course is going to be epic, with a couple of dramatic, rocky islands acting as the turning buoys at each end, and plenty of beautiful coastline and turquoise waters in between. It's also going to have a pretty solid field, with many of Europe's fastest in action and a bunch of local dark horses that'll be paddling very hard.
We'll keep you posted with updates when the races are, and if the sun keeps shining the way it has been, I'll probably post a bunch more photos of the epic scenery that I'm very fortunate to be training in…