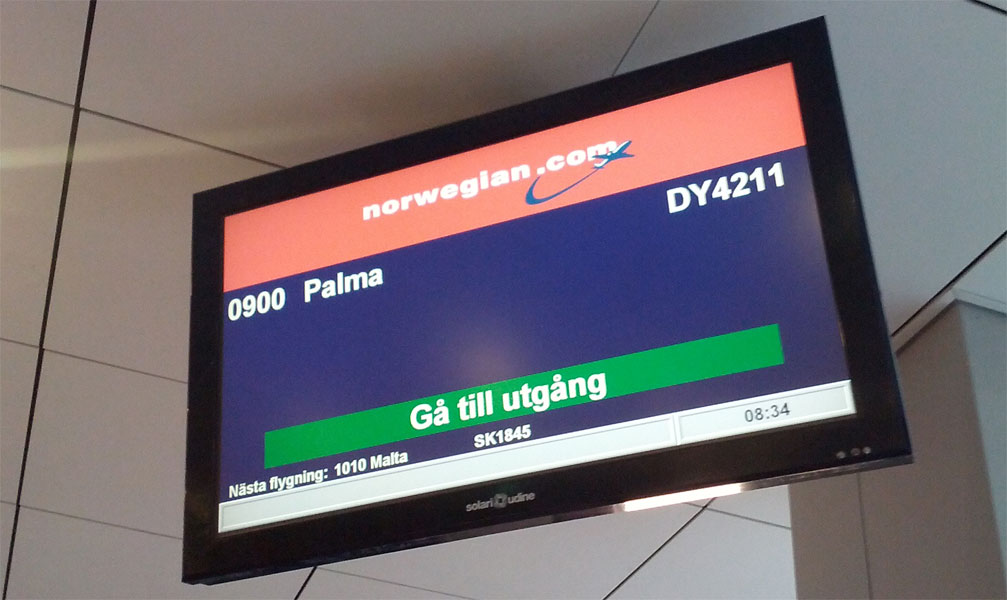 April 15, 2013
by Christopher Parker (@wheresbossman)
Time For The Next Adventure: Bound For Mallorca And The "Port Adriano SUP Race"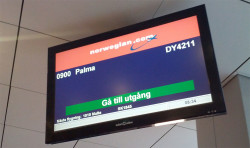 I'm sitting at the airport in Stockholm, Sweden, waiting for a flight to Palma. In 20 minutes I'll be flying down to Majorca (or Mallorca for the purists) for the Port Adriano SUP Race, which is happening on the 27th & 28th in, funnily enough, Port Adriano.
But I'm also running away from the cold: I've been back "home" in Sweden just four days and already I'm having withdrawals from the ocean. It's about 5 degrees and raining. Not exactly paddling weather… Before Stockholm I was in Copenhagen, which was barely any warmer. Though before that I was in Abu Dhabi and Dubai, where the weather peaked in the mid 40's (that's 113 for our American friends…) and where it was quite often, as much as I hate to say it, too hot.
The the past few months have been filled with "before that" moments for me. Before my adventure in the desert, it was the Gold Coast, Australia. Before that I was in Peru for the World Champs. Before that it was a couple of weeks in California. Plenty of travelling, plenty of paddling and plenty of adventures. All thanks to the brilliant sport of Stand Up Paddle racing.
So now it's time for the next adventure: Mallorca. I've never been to Mallorca; all I know is that it's going to be much warmer than where I am right now and that I can't wait to get back in the ocean and go paddling.
Expect plenty of updates from the island as I train with the local crew – which includes both the male and female Spanish champions – for the two weeks leading up to the race. Despite the last weekend in April being very crowded (the Carolina Cup will be massive, while the World Series event in Brazil should attract plenty of big names as well), the 2013 Port Adriano SUP Race is expected to draw plenty of elite paddlers from across Europe, as well as one professional blogger/amateur Stand Up Paddle racer all the way from Australia. Or is it from Sweden?
I'm not sure where I call home any more .. The past few months have been non-stop travelling and it's looking like it'll be the same for at least the next six. After Mallorca I've pencilled in: France >> Britain >> France >> Germany >> France >> Spain >> Hawaii >> California >> Oregon >> Brazil >> Puerto Rico >> Australia.
So come to think of it, I don't think I have a home at all any more.
All I know for sure is that I'm loving SUP racing, and I'm loving these adventures it brings with it…