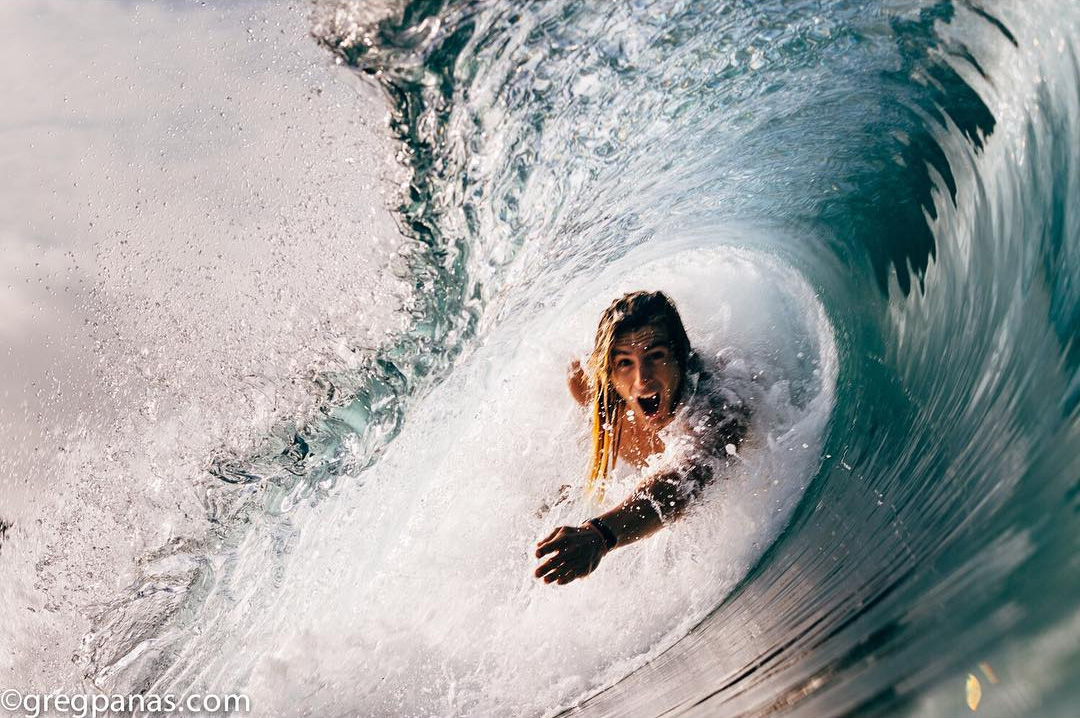 December 16, 2015
by Christopher Parker (@wheresbossman)
Giorgio Gomez Joins Dave Boehne's Cast of World-Beating Characters at Team Infinity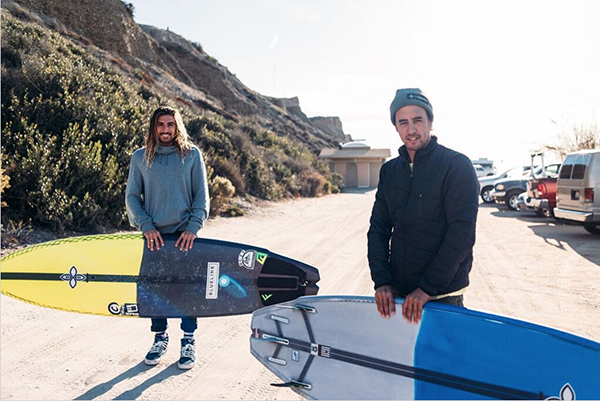 Giorgio Gomez has officially joined Team Infinity, adding to the colourful cast of characters in what has quickly become not only the coolest team in the sport, but also one of the most competitive.
It's also quite fitting that the announcement comes today; It's Giorgio's birthday.
Giorgio, like his world champ sister Izzi, is best known as a standout stand up surfer, however he's more than handy on a race board as well. A string of impressive results in 2015 saw him take a few big scalps and jump up to 32nd on the SUP Racer World Rankings.
The move to Infinity is a perfect fit for Giorgio. He's one of the coolest (and nicest) guys on the paddling scene, while Infinity, led by the well respected and highly entertaining Dave Boehne, is one of the coolest brands on the water.
Giorgio was formerly with Team Starboard.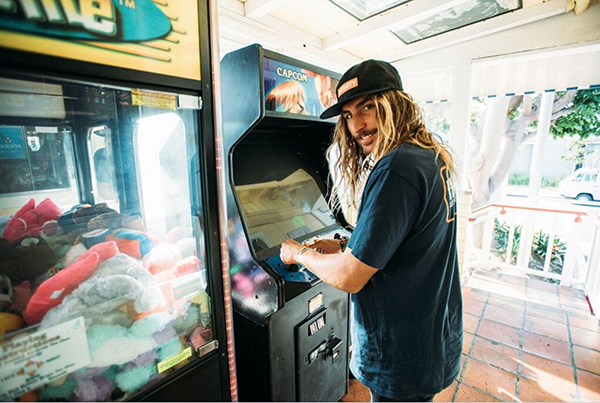 The Infinity Speed Freaks, as the team is also known, are one of the funnest groups to follow on Insta, however they're deadly serious when it comes to competition.
Infinity has long been home to SoCal stalwarts Slater Trout and Anthony Vela, while Pacific Paddle Games champion Candice Appleby gave the team a huge boost when she jumped on board this year. Giorgio's addition moves Infinity up to 5th on the Battle of the Brands leaderboard, with the boutique SoCal outfit nipping at the heels of the heavyweights like Starboard, Naish and SIC.
Giorgio will be repping the Infinity logo for both SUP surfing and SUP racing (and perhaps bodysurfing) in the new year.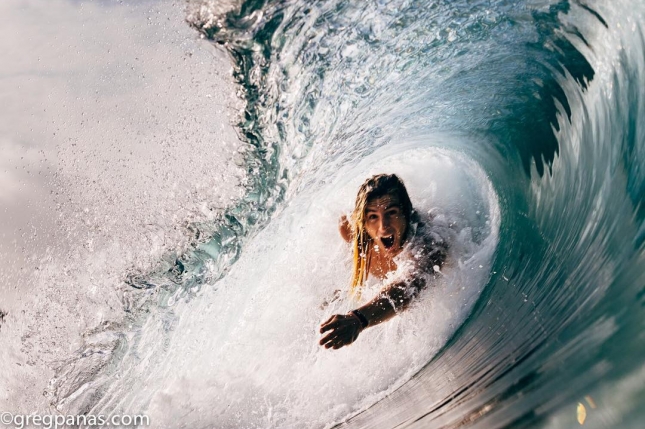 Here's the official release that just came through the wires (aka Boehne's email):
In an effort to enhance its already-stacked team of racers and surfers, Infinity SUP announced today that it has signed 20-year-old Florida native Giorgio Gomez to its talented team of riders. Gomez is a gifted, and well-rounded, paddling athlete who fits in well with the Infinity team: a polished surfer, he's competed in the annual US Open of Surfing in Huntington Beach in traditional shortboarding, and has shown real potential as a SUP racer.

"Giorgio's style is a perfect fit for Infinity," said Infinity brand manager Dave Boehne. "He's colorful and has an unpredictable nature about him when he surfs. He rips on a shortboard and on a raceboard. We like to sponsor all-around athletes who have an individual style about them."

Giorgio—who's coincidentally celebrating a birthday that coincides with the announcement—is certainly stylish in the water and he only adds to a colorful cast of characters already on the Infinity Team that make it one of the best in the sport. Athletes like Candice Appleby, Slater Trout and Anthony Vela that make up an eclectic group that personifies fun—a major part of the Dana Point, California brand's DNA.

"I'm so stoked to be a part of the Infinity family," Gomez said. "I'm really happy to start working with Dave and excited to start dialing in my boards with him."

Many athletes, especially on the surfing side of the sport, who are sponsored by large brands and competing on the World Tour level are constantly battling an old problem in the SUP world: being forced to ride stock boards that aren't built to fit their body types. Gomez won't have this problem with Infinity, a company that specializes in creating custom models for its customers and athletes that fit the paddler's specifications perfectly. And Boehne, along with his father Steve, is constantly experimenting with shapes and ultra-light materials in race boards like the Blackfish, which won this year's Pacific Paddle Games under Appleby's feet. Gomez will have an ace in his pocket heading into the 2016 season.

"I can't wait," said Gomez. "It's going to be really fun."