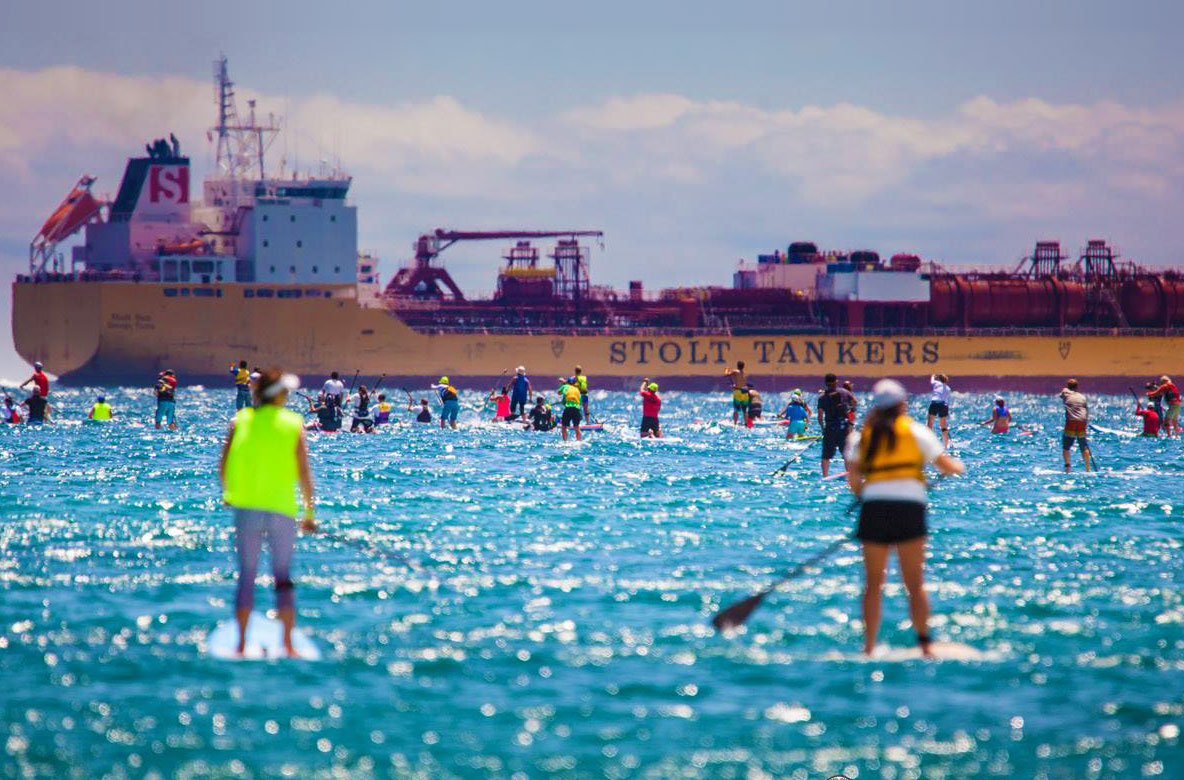 December 1, 2014
by Christopher Parker (@wheresbossman)
Great Photos From Perth's Fig 2 Fig Social Paddle (aka The "Down-Learner-Winder")

Check out this stack of great pics from yesterday's "Fig 2 Fig" social downwinder in Perth, Western Australia.
The Fig2Fig was the 2nd event in West Oz's week-long festival of paddling, which we've unofficially dubbed Aussie Downwind Week.
On Saturday we had The Doctor, which produced some solid conditions, lightning fast times, a virtual photo finish between Beau O'Brian and Travis Grant as well as some movement in the stand up paddling world rankings. Next weekend is the headline act of Downwind Week, the King of the Cut.
Just like The Doctor, the KotC will be another serious big race. And, just like The Doctor, with $5,000 on the line for the men's winner, the KotC will be another intense and hard fought contest.
However yesterday the tone was much less serious, as the Fig 2 Fig is more of a social paddle than any kind of serious race. While some try and finish the course as quick as possible, the event is mainly designed to get newer paddlers hooked on the joys of ocean paddling. The official tagline is: "Fig2Fig is a celebration of Stand Up Paddling." and that seems to sum it up pretty well.
Around 100 paddlers (that's actually quite a lot by Aussie standards) showed up for this year's Fig 2 Fig, including the newly crowned Doctor champ Beau O'Brian along with Travis Grant, Lincoln Dews and Terrene Black to name just a few. Those international stars were acting as chaperones for the newbies, which must have been a pretty neat experience. There aren't many sports where you can get free tips and share the course with the world's best but that's what makes SUP racing so good.
It was a "Down-Learner-Winder" as Travis Grant put it. And in a pretty darn nice location by the looks of it.
Here's a few shots from the Fig 2 Fig thanks to FolioBox. Check out their Facebook page for more and keep following SUPracer.com for full coverage of Aussie Downwind Week (including LIVE COVERAGE of next weekend's big King of the Cut race).