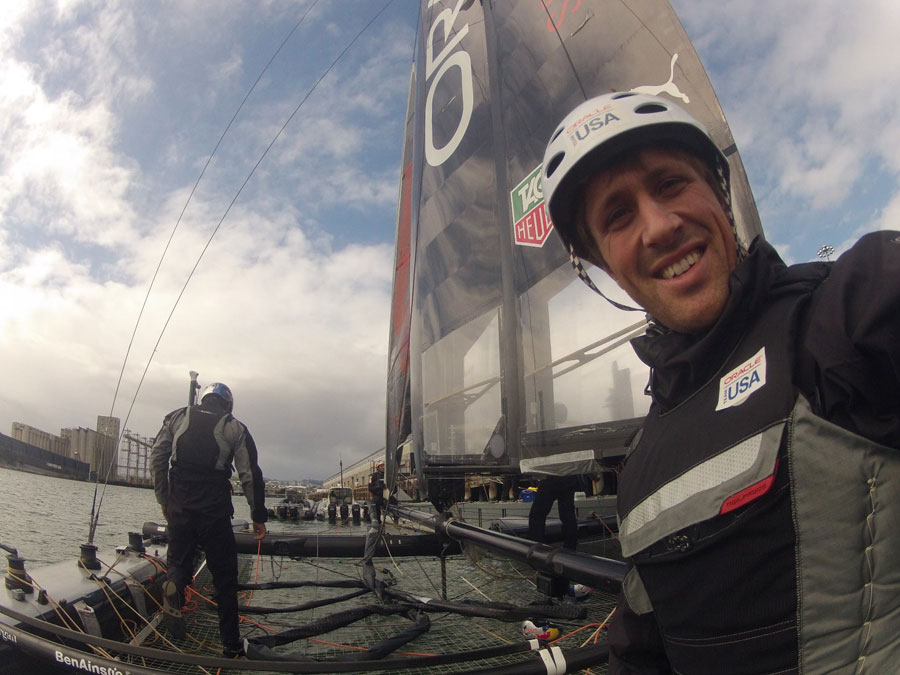 November 14, 2012
by Christopher Parker (@wheresbossman)
America's Cup Meets SUP: Team Oracle Trains With Team Fanatic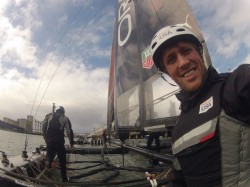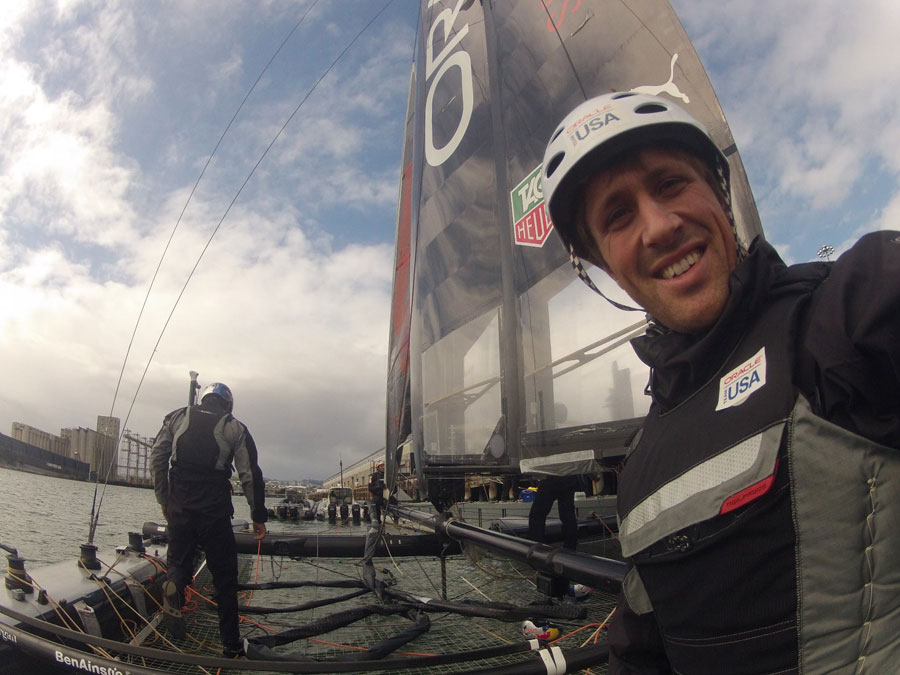 Fresh from his victory at the WPA World Champs Distance Race, Chase Kosterlitz has just spent a week up in San Francisco training with one of the biggest names in sport: America's Cup champions Team Oracle Racing.
Team Oracle is led by Jimmy Spithill, who in 2010 became the youngest ever skipper to win the America's Cup. Spithill and team-mate Shannon Falcone have both gotten right into Stand Up Paddle racing lately and they're not just making up the numbers either. They competed at the Battle of the Paddle, before heading back up to San Francisco where they scored some impressive results at the Battle of the Bay. Jimmy personally claimed the scalps of several well-known paddlers en route to a top 5 finish.
After the BoP, Team Oracle picked up a full quiver of red race boards from Fanatic, with Aussie team riders Paul and Angie Jackson also hanging out with the Oracle guys in San Fran recently.
During his week with the yachting crew, Chase scored a few SUP race training sessions around the Golden Gate Bridge, and even got to help prepare and fly Team Oracle's entry in the Red Bull Flugtag event (video below). Here's the Floridian's thoughts on Jimmy and Shannon as paddlers…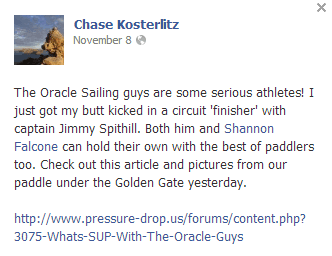 If you're still wondering why a Stand Up Paddle star such as Chase Kosterlitz being invited to train with Team Oracle is a big deal, here's some perspective:
– Team Oracle's 2013 budget is estimated to be approximately $80,000,000.00.
– Their race boats cost $8-$10 million. Each. And they've got a few of 'em.
– The Team is backed by Larry Ellison, the 6th richest person in the world.
But forget about the money; yacht racing is one of the pinnacles of ocean sports, so to have it associated with SUP racing is pretty cool and hopefully it'll give our sport a mainstream boost.
Of course money can't buy happiness, but it can buy some pretty neat toys that in turn can be a lot of fun… So check out a few highlights from Chase's week in San Francisco below, and also keep up with his adventures on the excellent Water Monkey SUP blog or by following @chase_koster on Instagram.