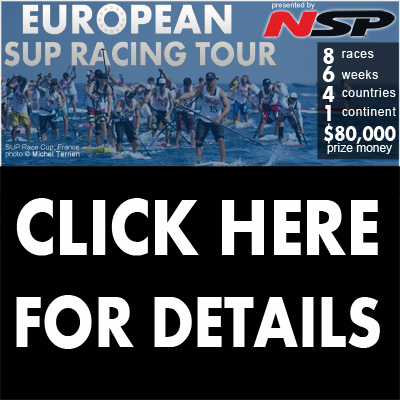 May 24, 2013
by Christopher Parker (@wheresbossman)
Europe, Day 2: The Stars Roll Into Town Ahead Of Tomorrow's Big "SUP Race Cup" (Plus: Even More Wine & Bread…)
It's "Day 2" of the big European SUP Racing Tour presented by NSP… We're in France for Week 1 of this mega tour and that means the big SUP Race Cup is going to hit the water in less than 24 hours time. Now in its 4th edition, this year the event is set to feature the biggest cast of international SUP stars ever assembled on French shores…
After yesterday's tourist time, the rest of the big names rolled into town today. I picked the Danish Viking up from the airport. Travis Grant rocked up with Rico Leroy and their NSP entourage. The Aussie contingent were doing downwinders in macking 35 knot winds. The Italian crew drove 10 hours to get here. And guys and girls from France, the UK, Spain, Austria, Germany, the Czech Republic and beyond started to converge on St. Maxime for a great weekend of SUP racing…
Tomorrow the SUP Race Cup, the first event in our European mega tour, will hit the water. And it's going to be epic.
Travis Grant, Connor Baxter, Eric Terrien, Jacko, Beau, Jake, Casper, Bart, Chase and about 100 hungry European paddlers, with at least a dozen or so being genuine podium threats. There are more dark horses at this event than at a horse race in the depths of a Swedish winter. I'm calling right now that we'll see at least one "unknown" Euro paddler stealing a place on the podium, while you can definitely expect several of the big guns to be chasing some unfamiliar looking paddlers around the course…
But no matter what happens, we'll keep you posted with all the action from 11am French time (that's 7pm on the East Coast of Australia and super bloody early in the USA…). The main event on Saturday, the 6km, Battle of the Paddle-inspired "Beach Race" is happening around 15:30 local time, which is bloody late in Australia but quite reasonable in the US (9:30am East Coast, 6:30am West Coast).
Stay tuned because the European SUP Racing Tour is going to start with a bang.
(And yes, today there was yet more wine and bread… If you're gluten intolerant, don't come to France)