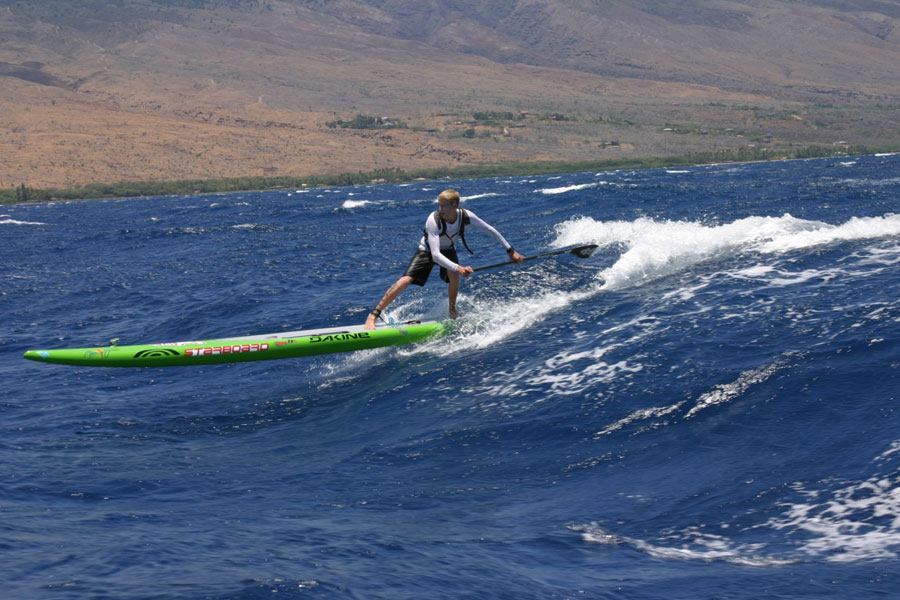 July 14, 2013
by Christopher Parker (@wheresbossman)
Connor Baxter In His Own Words: "How I Won Maui To Molokai"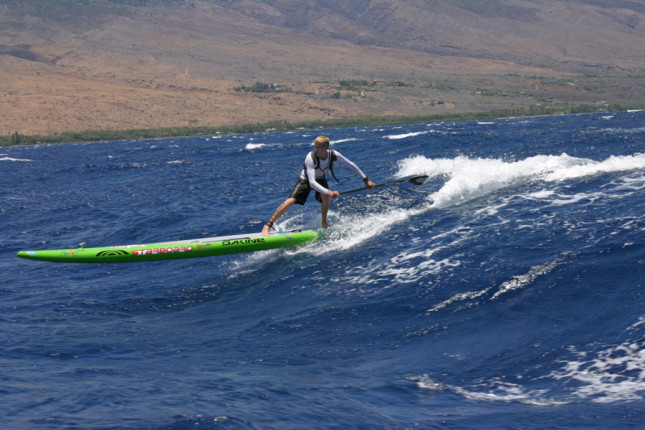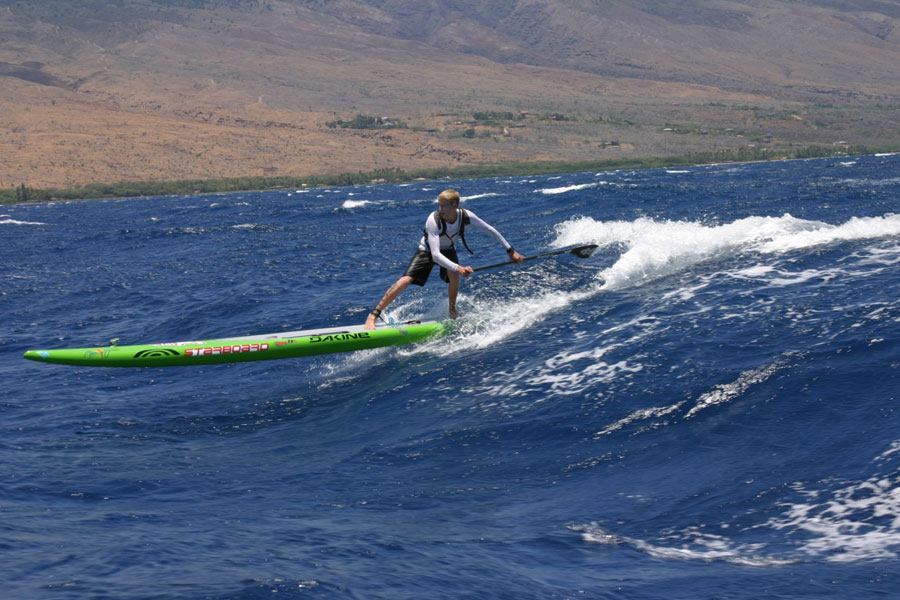 Boss Man's note: Connor Baxter once again proved he's the king of the ocean, taking out the 27 mile Maui to Molokai race on the weekend ahead of a quality field. The win comes at the right time for the Maui young gun, with the biggest ocean race of them all, Molokai-2-Oahu, only two weeks away and set to feature the most competitive Molokai field ever.
So check out Connor's recap of the M2M below, then stay tuned to SUPracer.com as we countdown to the M2O at the end of the month…
Maui to Molokai Recap by Connor Baxter
The 2013 Maui to Molokai (aka the World Cup of SUP) was such a great event. The day started at 4:45am with a bowl of cereal and some blasting music. My Sister and Mom, Sam Williams, Riggs Napolean, Mo Freitas and I drove over to the other side of the island to start a long day.
We launched the boat at Mala Wharf, loaded it up with boards and people – and off we went. The race was 27-miles from Maui to Molokai and started at Honolua Bay on the west side of Maui. As we headed to Honolua I could see that the winds were coming up and there were bumps – good sign for a great crossing.
When we got to the bay we unstrapped the boards and headed into shore for the skippers meeting at 9:00am. Back on the boat I got my Dakine hydration pack on, loaded up on my Hammer Nutrition – and off to the Start Line.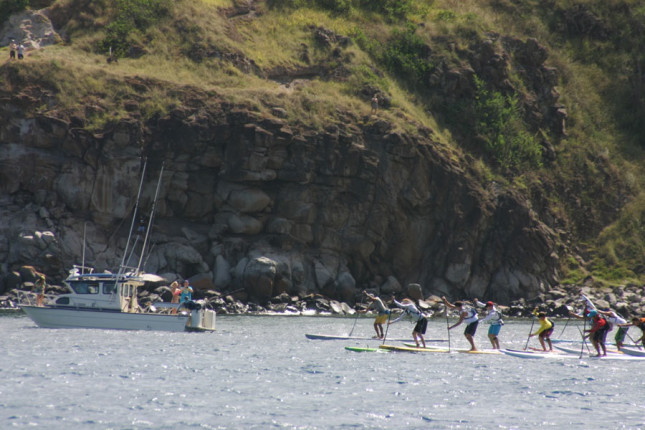 When I was on the starting line all I was thinking of was – "I got to beat my last years time" – which was a record setting time for this crossing of 2 hours 55 minutes. We all had to sit on our boards for the start and then stand up. Once the horn blew I jumped straight to my feet and started to paddle my butt off. Kody Kerbox and I were in the lead and I knew I wasn't going to let anyone pass me. Travis Grant was next to Kody, and then there was David Kissane from Australia, Livio Menelau, Jeremy Riggs, Scott Trudon to name a few.
Once I got more into the channel I realized it was a lot lighter than I thought and it was going to be hard to beat my time from last year. But, I just kept my head down and wasn't going to look back. Once I got half way in the channel, I started heading downwind to the point of Molokai. The bumps were still there, but not as epic as last year.
Around 10 miles to go I realized that I had a good gap on everyone, but I wanted to win by a lot, so I kept the throttle on and tried to make a bigger gap. Coming into the last few miles I was getting a little sore and tired, but I just keep telling myself only a little more. I finally made the right hand buoy turn into the finish line. I sprinted as hard as I could and I still was slower then last year at 3 hours 9 minutes.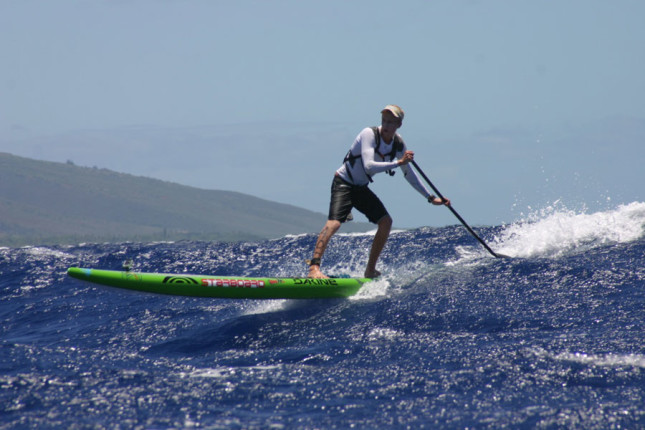 I was stoked to win and win by a good distance. It is always a blast to paddle that channel and being with family and friends. My average speed was 8.6 miles per hour, while my Garmin clocked me at 14.2 mph as my fastest speed.
I'll have a video to showcase soon – had my GoPro on the front of my board and my sister Ashley and Riggs were taking loads of video from the boat! You can check my blog for updates, my Facebook page and my Youtube channel.
I want to thank my sponsors for all their support – Starboard, Maui Jim Sunglasses, Rainbow Sandals, Trident Sports, Futures Fins, Dakine, GoPro, OnIt Pro, Waterman's Sunscreen, Virus Sport Wear, Igloo Coolers, Sunrite Maui, Hammer Nutrition, iDcard, EFX and Hi-Tech Sports.
Also a big Mahalo to all the event organizers and volunteers. Another Great Event!!
Aloha,
Connor Baxter
[all photos © Karen Baxter]