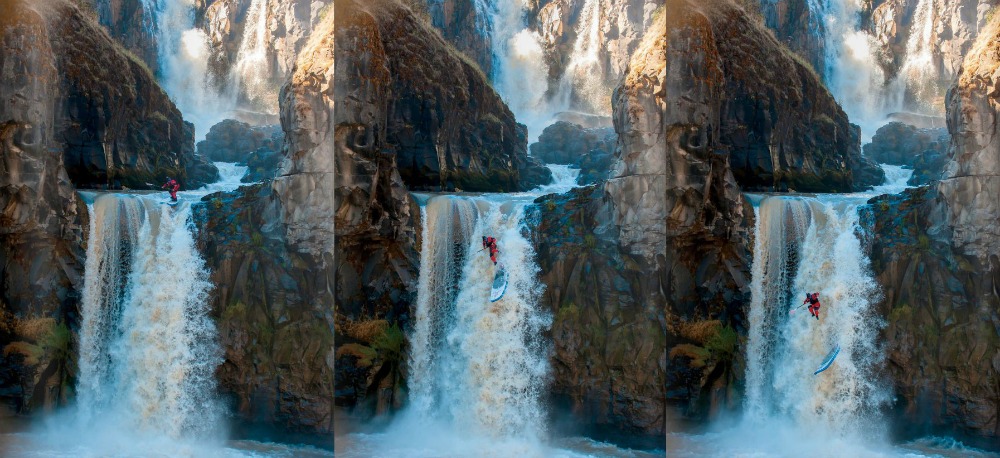 January 19, 2013
by Christopher Parker (@wheresbossman)
Dan Gavere Wins North Carolina's Cold Stroke Classic
Dan Gavere has just taken out the 2013 Cold Stroke Classic in North Carolina. Although he's perhaps more famous for jumping off big waterfalls with a paddle in his hand, Dan Gavere is actually a pretty damn fast racer. He beat 416 other people at the Battle of the Padde Open Race back in September and this weekend was in Wrightsville Beach to put on a clinic (both literally and metaphorically).
The Cold Stroke Classic enjoyed great conditions this year (after famously being held in brutal winds in 2012) and attracted over 120 Stand Up Paddlers, proving once again that North Carolina is a bit of a hotspot for SUP racing (the Carolina Cup is held in the same area).
You can check out the full race results over at Distressed Mullet and plenty of pics on Facebook.
And no, this photo of Dan Gavere has absolutely nothing to do with the Cold Stroke Classic, or SUP racing general, but it's awesome so I'm gonna run with it: