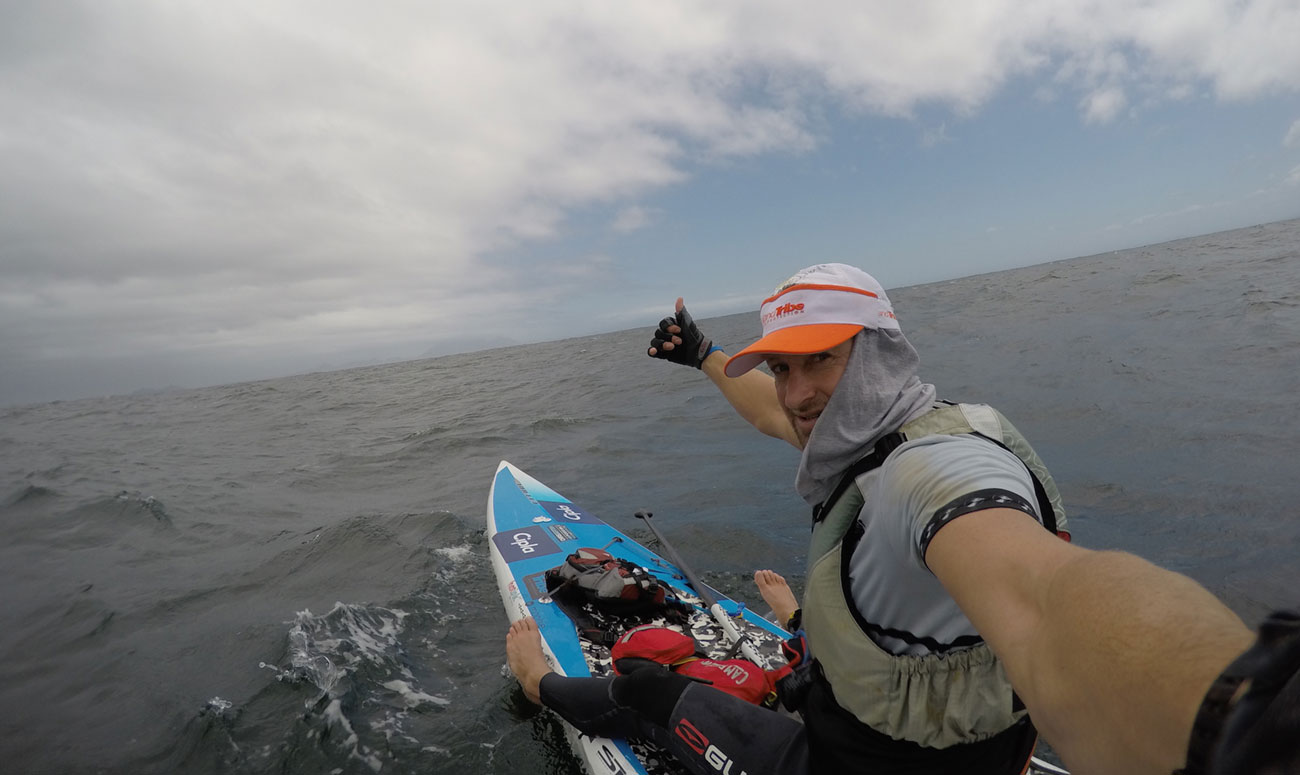 February 12, 2015
by Christopher Parker (@wheresbossman)
Chris Bertish To Attempt 24 Hour, Open Ocean World Record Paddle For Charity

Chris Bertish is at it again. The wild man of stand up paddling, already in the record books several times over, has his sights on a new goal: Paddling 170km (105 miles) in 24 hours. In the open ocean…
And not just any open ocean but one filled with big sharks, big waves and plenty of other big challenges.
The South African plans to begin the voyage next Monday, and the whole adventure is designed to raise awareness for the Cipla Foundation's Miles for Smiles campaign. Bertish will set off at dusk from Kommetjie (it's near Cape Town — Maps) and paddle to the north all night and then all the next day.
This will actually be the 2nd attempt at the 170km record: He got six hours into the voyage last month before pulling the pin due to "bad weather," which you know must have meant "bat shit crazy weather" if it forced this guy off the water.
"It was the most difficult 6 hours I can remember," said Bertish of his his attempt in early January.
"We gained great insight and experience for when we do it again. Don't fight the ocean when it's in that state, you will always lose. Save it to brave another adventure on another day."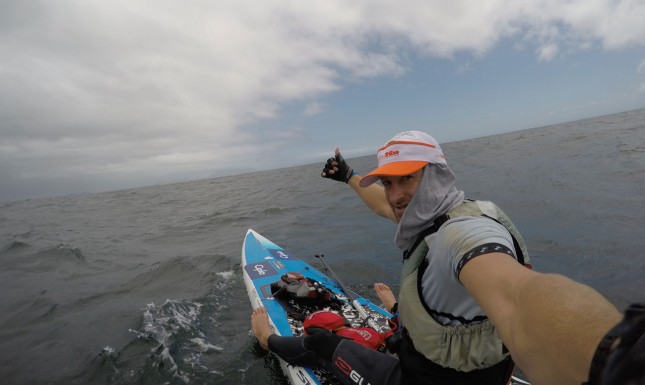 If you're not familiar with Chris Bertish then you clearly don't follow the world of crazy ocean adventures, where this guy is a bit of a legend. The world-renowned hellman won the prestigious Maverick's Invitational big wave contest a few years ago (he seriously charges on both a SUP and regular surfboard) and has completed plenty of solo SUP missions before this.
There was the 320km, eight-day solo adventure, the Guinness World Record 12 hour downwinder and the fastest crossing of the English Channel on a SUP (5 hours 26 minutes).
The guy is even considering a 3,500km crossing of the Atlantic…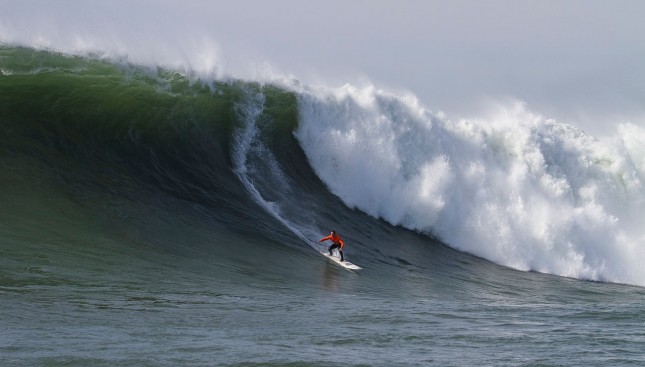 No, Chris Bertish is not on the same level as you and I. Even Bart de Zwart would think twice about joining one of Chris Bertish's SUP crossings (actually no, Bart's probably the only other guy crazy enough to think of something like this – oh and perhaps Rob Rojas too).
We wish the wild man the best of luck as he starts the 24 hour record attempt on Monday. Check back next week to see how he went or follow the madness as it happens on Instagram/Facebook.