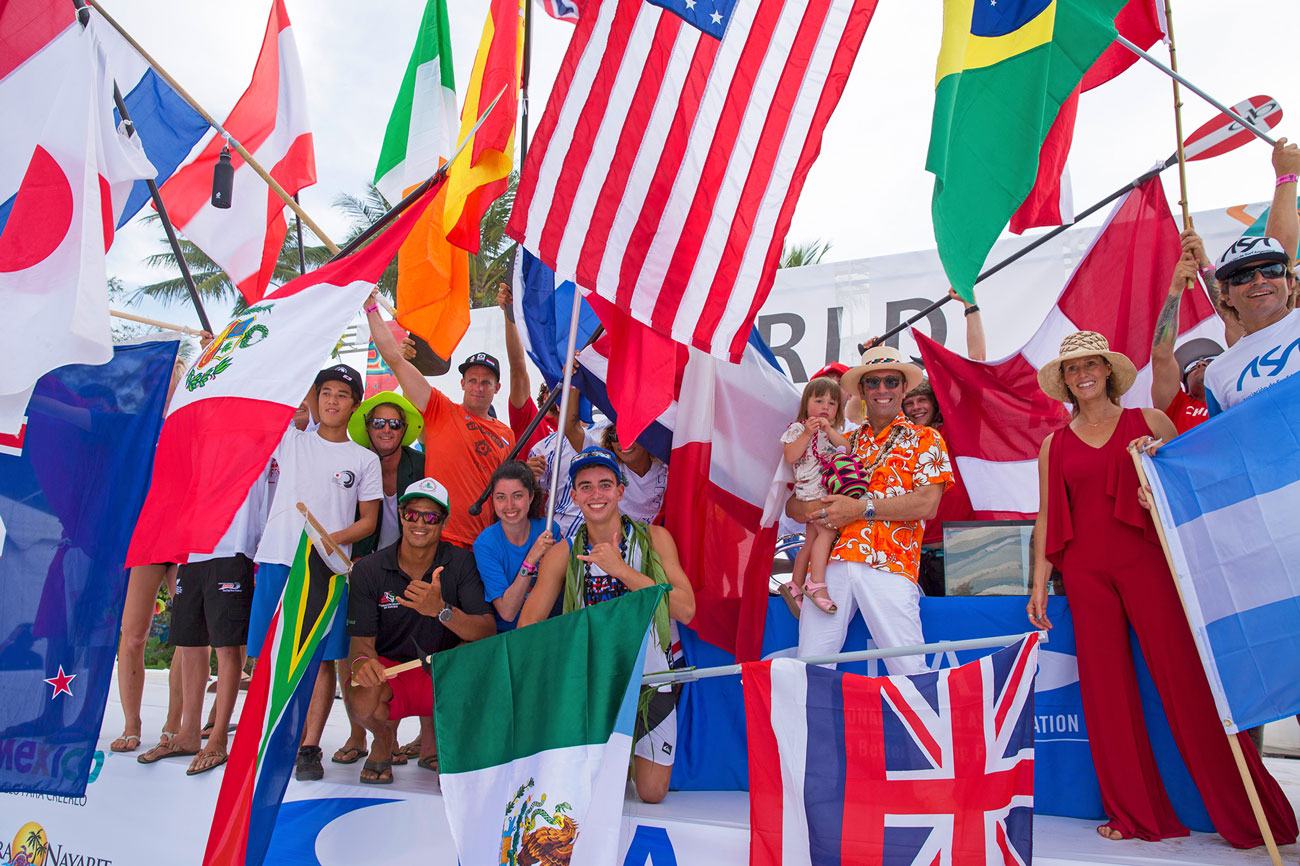 August 8, 2015
by Christopher Parker (@wheresbossman)
Choose Your Allegiance: SUP Racer World Rankings Now Recognises Nations And Sponsors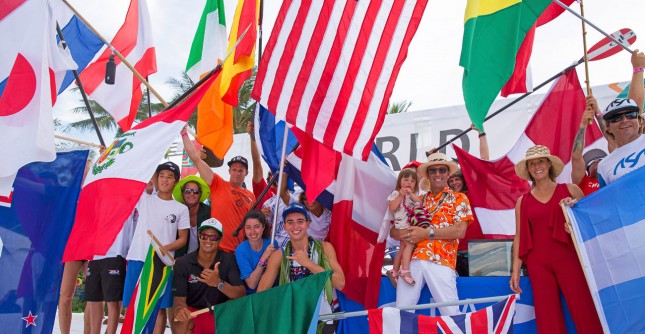 I've been working on a new feature within the SUP Racer World Rankings and it's almost ready for its public debut.
I'm very interested to see which countries and which brands are the best performers, so beginning next week I'm going to create two new leaderboards to rank all the top race teams and nations. "Battle of the Brands" and "Battle of the Nations" are the tentative titles.
If you follow SUP Racer regularly you'll know I'm obsessed with the stats and numbers behind the sport It's why I spent 18 months developing the SUP Racer World Rankings, and this is a simple extension of that.
Which brand has the strongest race team? Which nation has the best paddlers? Which of the "underdog" teams are punching above their weight, and which of the powerhouses are struggling?
Hopefully this becomes a fun little way for you to follow, analyse and cheer on this great sport of ours.
The premise is straightforward: Each brand/nation has their four highest-ranked athletes grouped into a "team" (similar to a BOP team relay). The team must feature at least one guy and one girl. The current World Ranking points of those four athletes are combined to create the team's score, and then all brands/nations are ranked against each other accordingly. There will be a "Battle of the Brands" leaderboard and a separate "Battle of the Nations" leaderboard.
I'm fine tuning it now and should have the inaugural leaderboards ready next week. But in the meantime there's one small issue I've gotta clarify: I need to know exactly which brand/nation each of the top paddlers are paddling for. Or in other words: It's time to choose your allegiance.
If you check out the World Rankings, you'll see I've already listed the "Nation" and "Brand" for each of the Top 100 guys and Top 50 girls. I'm pretty sure I've got most of these spot on, but I'm also pretty sure I've gotten one or two incorrect.
So go take a look at the World Rankings and let me know if any paddlers are listed under the wrong country/brand. If they are, leave a comment down below.
For "Nations" I'm using the ISA standards, which recognises Hawaii and the USA as separate teams, as well as Tahiti and France. That's in contradiction to the Olympic standards, but that's just the way it's always been done in the surfing world.
For the "Brands" listing, a paddler has to actually be sponsored by that brand, it's not just the board they choose to paddle. It's kind of a grey area in SUP racing with so many different sponsorship levels: International team, domestic team, sponsored by your local shop, etc. It's hard to judge exactly which paddlers are or are not sponsored these days, but if you see anything totally incorrect, please let me know.
If a paddler isn't sponsored for whatever reason, they're listed as a "free agent" in the rankings.
So anyway, go take a look at the World Rankings and see if it all looks good, then stay tuned for the big announcement of "Battle of the Brands" and "Battle of the Nations" coming soon. Should be fun!