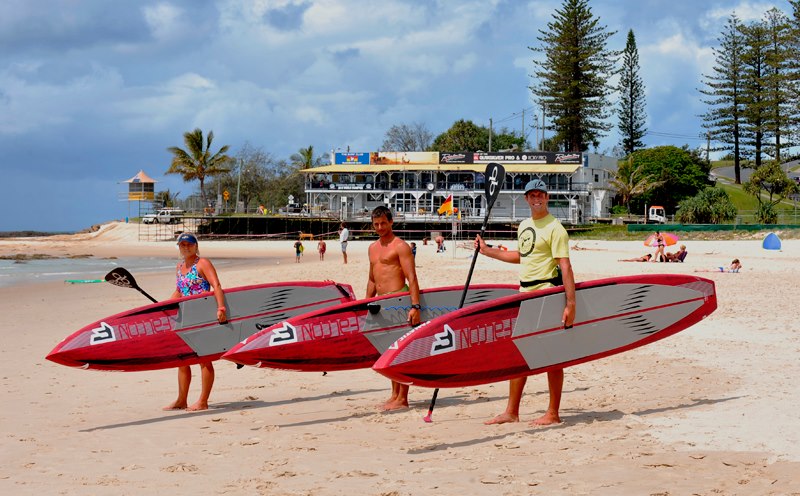 March 10, 2013
by Christopher Parker (@wheresbossman)
Chase Kosterlitz's Aussie SUP Adventures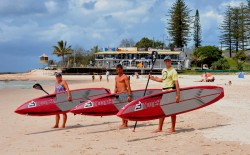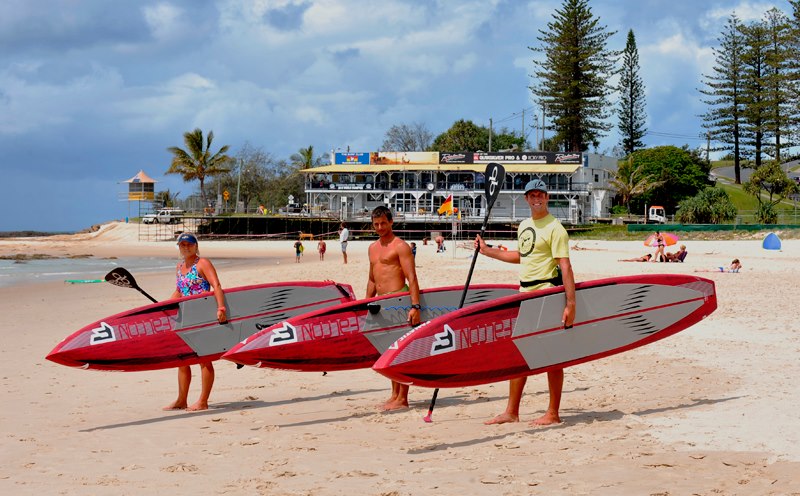 Florida's SUP supremo Chase Kosterlitz is just wrapping up a near month long stint on Australia's Gold Coast, where he's been training, testing and apparently not getting much sleep.
The Fanatic team rider has been working on new race board designs with his fellow Fanatic team riders Paul and Angie Jackson, as well as getting in plenty of early morning training sessions on Currumbin Creek.
Currumbin is home to many of the world's best paddlers, with the likes of Jamie Mitchell, Travis Grant, Kelly Margetts, Paul and Angie Jackson, Beau O'Brian, Jake Jensen and plenty of other hardcore paddlers calling the place home.
Chase jumped straight into it, joining the dedicated training group run by Jacko:
"Up at 4:45 AM every morning, the group ranges from 10-30 dedicated paddlers every day. Don't get too excited that your day is over after the morning session. Each afternoon the group trains in the gym and on the beach at the Tallebudgera Surf Club."
The big guy was suitably impressed with the talent on display, and no doubt Chase will have picked up a few new training techniques ahead of the upcoming SUP racing season…
"The ocean culture in Australia, and especially the Gold Coast, is alive and thriving. There are 10 guys just in the Gold Coast area that could compete for the podium at any SUP race in the world. This cannot be said of any other paddle community. Training here will put you on top of your game or leave you at the back of the pack fast!"
Go take a look at Chase's own blog for a complete recap of his time in Oz, and keep an eye on the major race results this year to see if the trip paid off…