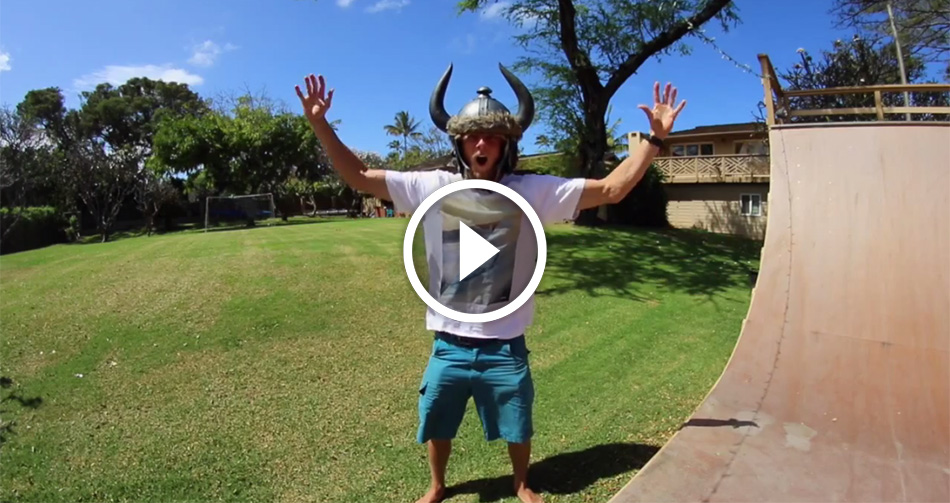 February 24, 2015
by Christopher Parker (@wheresbossman)
Casper Steinfath Looks Ahead To Season 2015 (The Worlds, The Olympics And More)
Great interview with everyone's favourite viking, Casper Steinfath, looking ahead at the 2015 season and beyond. Some interesting insights about the ISA, the Olympics and unity among the athletes.
I believe this last point in particular is hugely critical right now: The sport entering a new phase of growth that could bring a lot of potential and excitement, yet at the same time risks creating rival groups of athletes that splinter and take the sport in different directions.
There's a lot of debate in the elite community about which races/tours/organisations should be supported and who should be "in charge" of the sport. This is not something that'll be solved over night but hopefully with more transparency and debate we'll have a positive (and long-lasting) future for elite SUP racing.
There's also a very politically correct answer to the question of whether or not the International Canoe Federation should be involved in the sport, which is another politically-charged point of contention these days.
As always Casper is positive and optimistic, something we could use a lot more of in stand up paddling. I don't always agree with everything he says (I'm not quite as enthusiastic about the World Series, while I'm not 100% convinced we'll ever make it to the Olympics either), however there are few paddlers I have more time and respect for in this sport than Casper Steinfath.
The youngster has become one of the best spokespeople for professional stand up paddling, always showing maturity and insight well beyond his years. That maturity was rewarded last year with a role as Vice President for the ISA, something Casper discusses in the clip above.
Casper, currently ranked #8 in the world by SUPracer.com, is on Maui for a couple of weeks enjoying the relatively warm waters of Hawaii (as opposed to his Cold Hawaii home in Denmark).
This excellent interview comes from Mike at Stand Up Magazin, which is a great resource that's mainly in German but is actually based out of Maui (go figure).
Watch the clip above and enjoy.
Follow Casper on Instagram
Follow Stand Up Magazin on Facebook