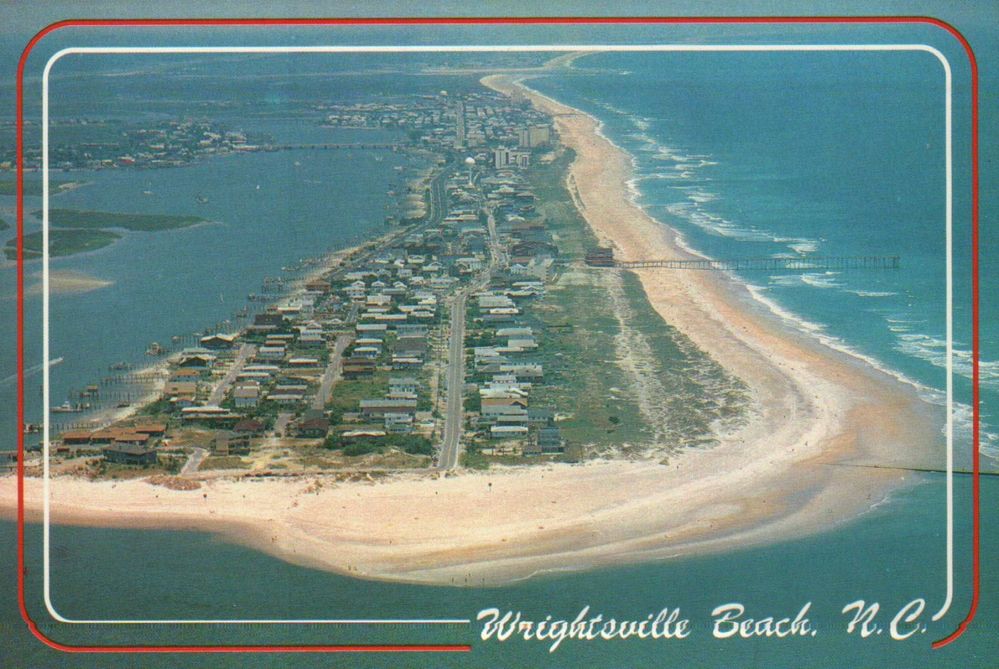 April 20, 2014
by Christopher Parker (@wheresbossman)
Six Days To Carolina: Check Out This Interactive Course Map To Discover Where We're Racing On Saturday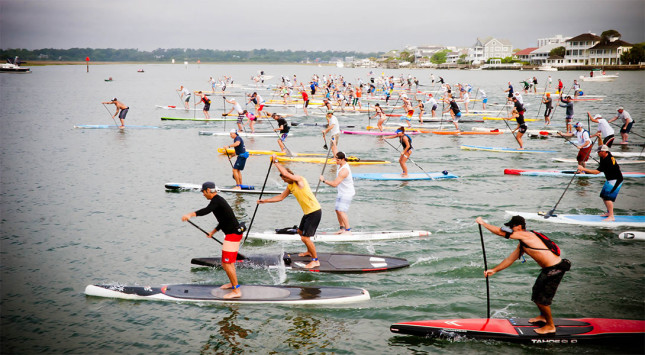 The Countdown To Carolina continues… We're just days away from one of the biggest events on the calendar: The Carolina Cup in Wrightsville Beach, North Carolina.
Hundreds of paddlers, including a couple dozen of the world's best, are preparing to descend on this little slice of America's East Coast. It's shaping up to be one of the biggest and most competitive SUP races of the year. So I think it's high time we take a closer look at exactly where everyone's gonna be paddling on Saturday… Here they are, your 2014 Carolina Cup course maps.
As you can see on the official site, there are three main races: The 3.5 mile Harbor Island race, 6.5 mile Money Island Race, and the 12.5 mile epic that is the Elite Graveyard Race.
The 3.5 miler is for the first timers and beginner paddlers, the 6.5 miler is for those who know what they're doing but aren't yet ready for a SUP marathon, while the 12.5 miler is for those who like to inflict serious pain on themselves…
The Harbor and Money Island races are in the protected inter-coastal waterway (where it's mostly flat water), while the Elite race is about one third open ocean hustle / two thirds flat water grind.
I found this oldschool postcard when I was searching for aerial pics of Wrightsville Beach. Looks pretty cool. Actually does a pretty good job of summarising the race too… You can see the entire Elite Graveyard course in this photo: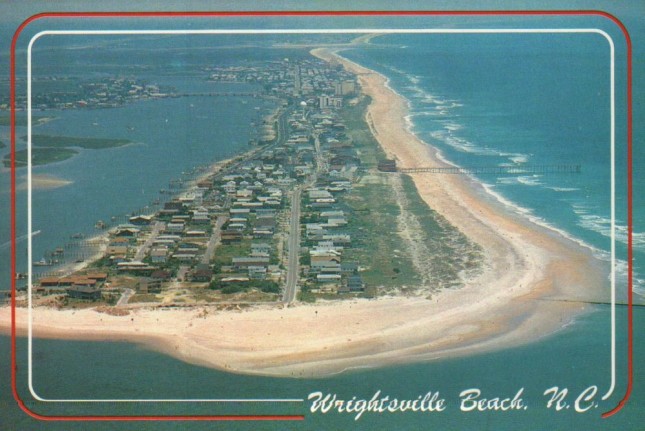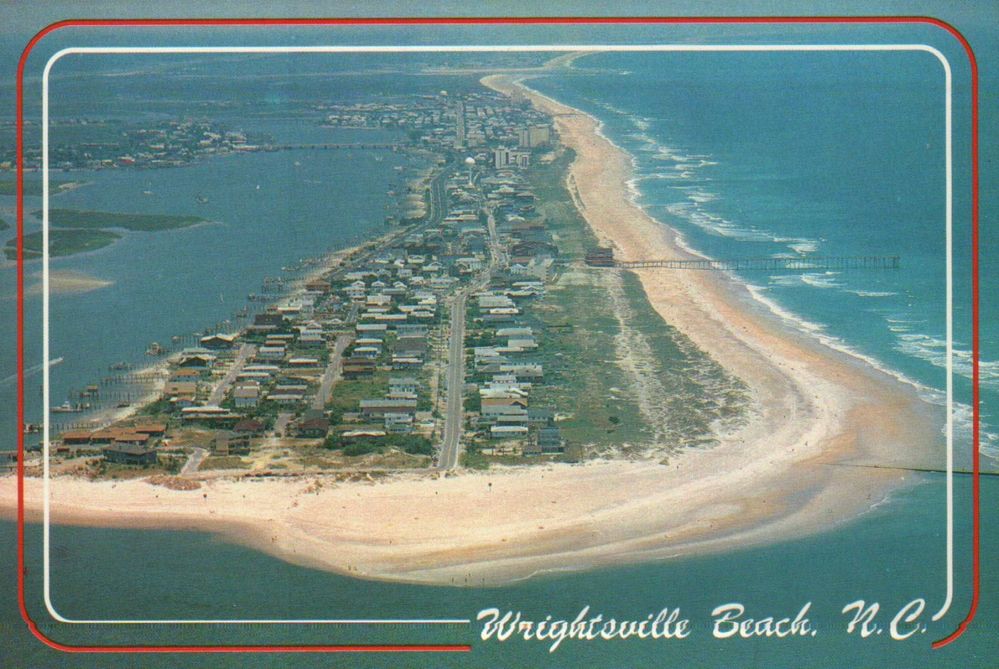 – We're gonna start about halfway up the beach on the ocean side
– Start at the water's edge, paddle out through the break to the turning buoy
– Then turn left and paddle straight north along the coast to the top of the photo
– Turn left into the inter-coastal
– Head back south along that massive flat water section you can see on the left
– Swing a left around that sandy beach at the very bottom of the photo
– Head out past the rock wall and back out into the ocean
– Paddle north for another mile or so until it finishes where it all began
…unless the wind is blowing the other way, then we might be paddling in reverse. Oh and the tides can have a big impact too. Distressed Mullet has a summary of what to expect with that.
So anyway here's how the Elite Graveyard race looks from space. Come Saturday, those red, green and blue lines are going to transform into about 600 stoked out paddlers.
And here are the official maps of each different race to make it crystal clear:
3.5 mile "Harbor Island" race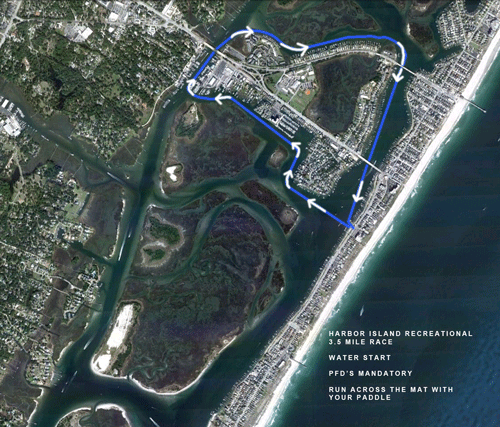 6.5 mile "Money Island" race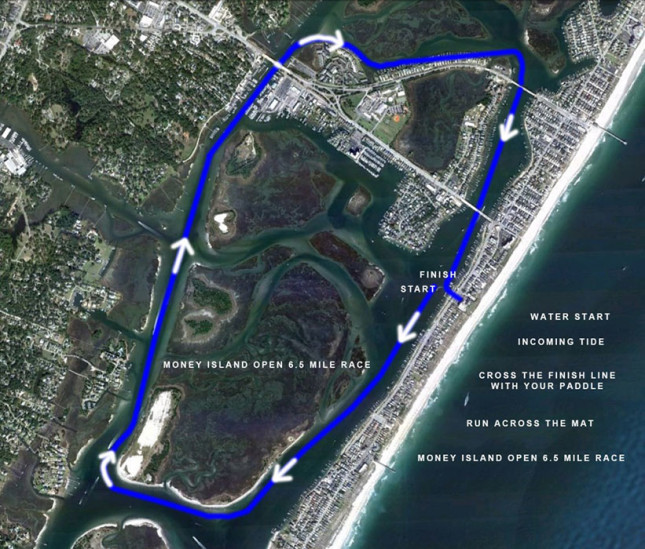 12.5 mile "Elite Graveyard" race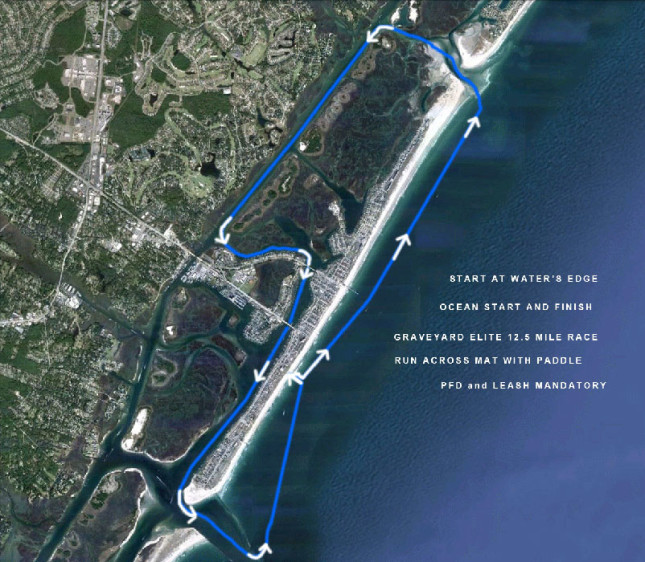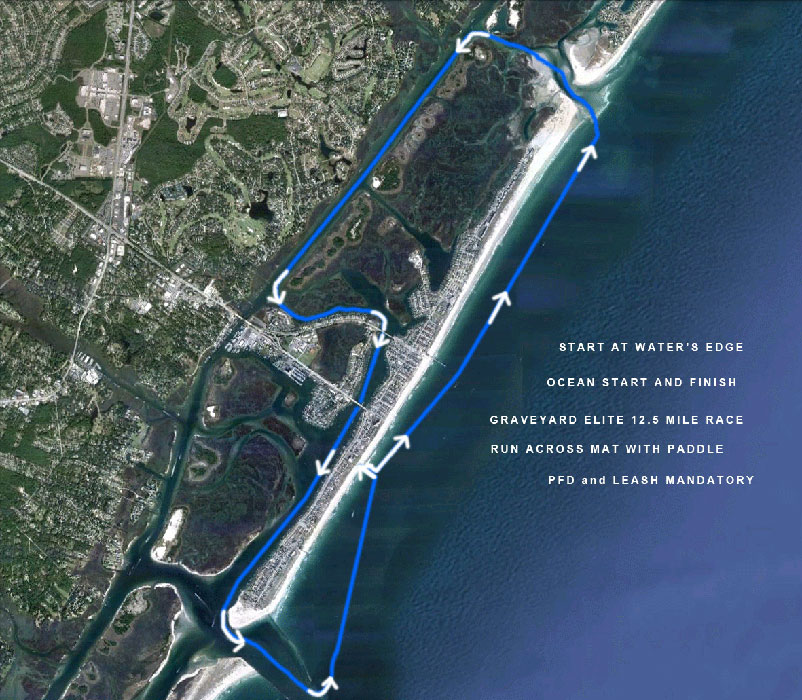 It's gonna be big.
And thanks to the support of Starboard, you can follow the whole thing on SUPracer.com/carolina.